As was asked in the intro to Ryan Dungey's Monday Conversation here, what do you get when you combine Ricky Carmichael and Jeremy McGrath? The answer is Ryan Dungey. Carmichael won the 250cc (now 450cc) National MX Championship in his rookie big-bike season in 2000; McGrath won the Supercross title in his rookie season of 1993.
Ryan Dungey has now done both in the same year.
Does that help to put things into perspective?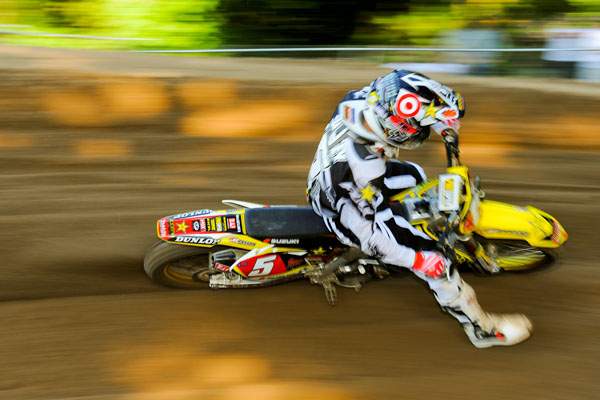 Ryan Dungey is already setting records.
Photo: Steve Cox
Jeremy McGrath is easily the greatest supercross racer in history, and Ricky Carmichael is referred to as the "GOAT", which stands for the "Greatest Of All Time", yet Dungey did something that they couldn't. Dungey won both championships in his rookie season. For Carmichael, his rookie supercross season was actually 1999 in the big-bike class, and he wasn't even close to a title that year. He still rode a 125cc bike outdoors, though, and won that title. And McGrath is a bit different as well, as he won the 250cc SX title in 1993, but then dropped back down to the 125cc class outdoors. But even in their respective big-bike rookie series indoors (for Carmichael) or outdoors (for McGrath), they didn't win the championships.
Plenty of people have compared Dungey to a lot of past racers, including Jeff Stanton, and that's certainly not a put-down, but in comparing him to Stanton, they are mainly referring to his demeanor. Stanton was not an immediate success on big bikes. Not like Dungey.
Then again, no past racer has had immediate success when moving up a class like Dungey.
Now, for some more perspective: Dungey used to be criticized for being mentally weak after Jason Lawrence successfully bullied Dungey and beat him for the 2008 Lites West SX title. Look at the two of them now: Dungey has just clinched his third National title (including his 250cc outdoor title from last year), and his fourth title as a professional (including his Lites West title from last year). Jason Lawrence is still walking around with a tracking bracelet around his ankle, his racing team is in shambles, and in his return to racing at Unadilla, he rode practice and then dropped out of the event before the motos began.
In fact, since that championship loss to Lawrence in 2008, Dungey's record looks like this: 2008 250cc National MX Championship, 2nd, and got his first-ever outdoor win, which led to wins in three of the final four events of the season; 2009 Lites West SX Championship, 1st; 2009 250cc National MX Championship, 1st; 2009 Motocross of Nations (450cc debut), 1st, both as a team and in the individual overall; 2010 AMA Supercross Championship, 1st; 2010 AMA 450cc National MX Championship, 1st.
That's a record that nobody has ever pulled off. Perhaps Dungey should thank Lawrence for the lesson, because he's making everyone else pay for it every weekend.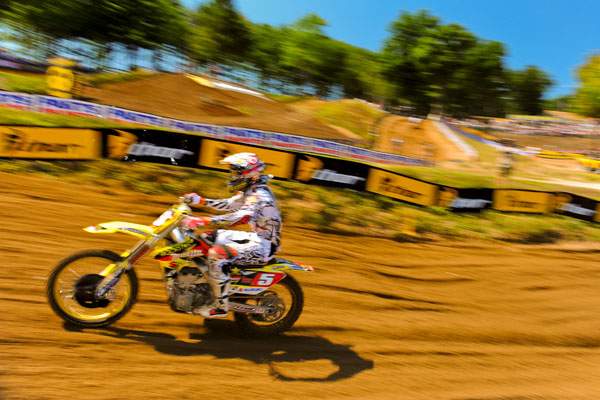 Who will be the first to beat the Dungey juggernaut?
Photo: Steve Cox