Racer X Back to School Sale
Go back to school in style and save! We're announcing a 25% discount code on purchases of $14.98 or more at the Racer X Brand store. Just enter "backtoschool" at the checkout or shopping cart page, it's as easy as that. We've got you covered from shirts, hats, can koozies, umbrellas and even this brand new 18x24 cover poster of our October 2010 issue featuring James Stewart.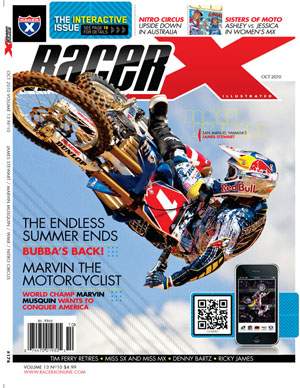 Check out all of this and much, much, more, on RacerXbrand.com.