Loretta Lynn's Saturday Early Report
Once you get into the heart of the third motos at the Ranch, things start getting crazy. A week of fatigue combined with a mountain of pressure tends to make the impossible possible, and this year is no exception. If we had title drama like this at the pro races, there would be a lot of happy fans.

For example, take the 250 A Pro Sport class. Jason Anderson has been dominating all week, winning every moto he enters. But in moto three, he falls victim to mechanical problems, and his heartbreaking DNF opens the door for Zack Freeberg to claim the crown. This stuff only seems to happen at Loretta Lynn Ranch.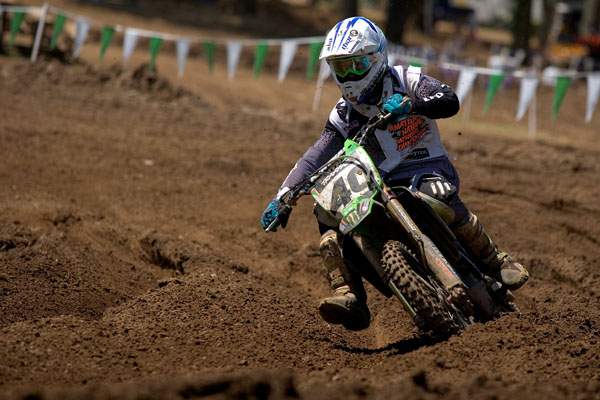 2010 Loretta Lynn's 250 A/Pro Sport class champion, Zack Freeberg!
Photo: Matt Ware

More drama in the Supermini 2 class. Cooper Webb is leader coming in, Suzuki riders Dakota Alix and Jace Owen are looking to challenge him. Whoever wins the race wins the title, and it's on. Alix grabbed the holeshot with Owen right behind him while Webb climbed up to third. Owen went down and dropped to sixth, leaving Alix and Webb to host a battle to end all battles for the lead. Webb finally secured the lead and Alix went down, leaving Webb with an easy road to the title. It's over, right? On the last lap, the impossible happens. Webb tangles with a lapper and crashes, second place rider Nick Gaines too, and Owen rolls from third to first to take the win in dramatic fashion.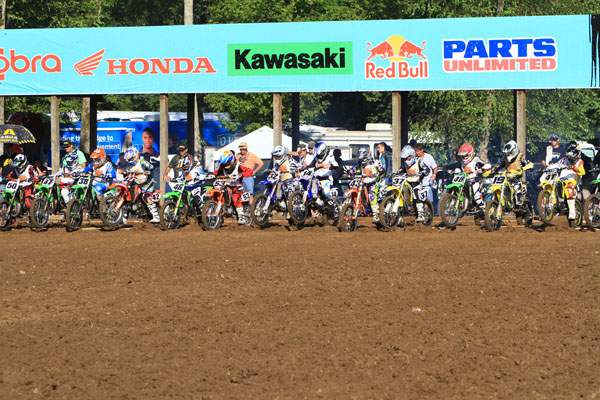 The Supermini 2 class springs out of the gate.
Photo: RaceDayPix

Right after that, Honda rider Chris Plouffe held a nice advantage heading into the third and final 450 B Mod moto, but got a flat front tire on the first lap, and had to fight the bike the whole way. Amazingly, he ended up finishing fourth and holding on for the crown.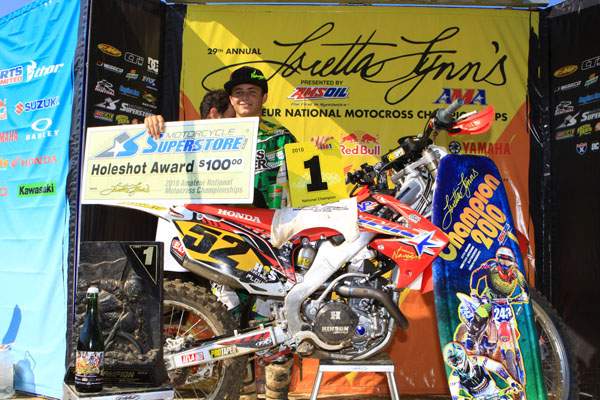 Fourth place with a flat front tire, that's pretty good. He's also taking home a new wakeboard and championship.
Photo: RaceDayPix.com

NAVY SEAL Stacey Virgin won the first two Vet B/C 30 Plus motos, but crashed out of the third moto, leaving the title to Dave Jones, who was riding a 125!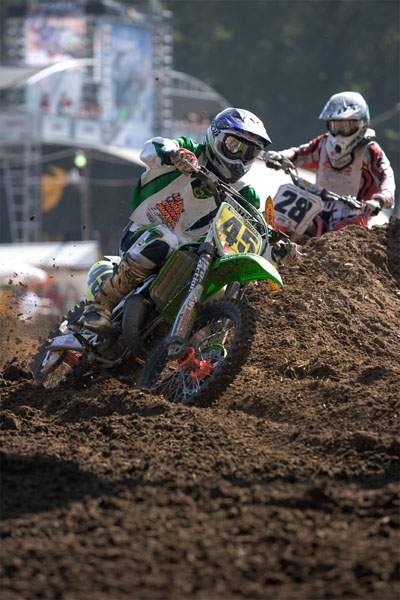 Who doesn't love the smell of pre-mix in the morning?
Photo: Matt Ware

More titles on the way, stay tuned.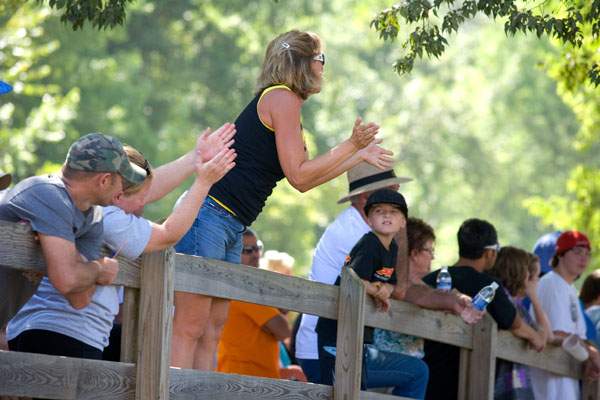 Photo: Matt Ware