Unit Clothing Signs Adam Cianciarulo
Unit Clothing is pleased to announce it has signed up one of the brightest young stars of the motocross world, Adam Cianciarulo.
At just 13 years old, "AC" is the winningest American junior motocross rider of all time, with over 50 titles already to his name.
AC, who is a hot favourite to clean-sweep the Loretta Lynns American Junior Motocross Championship this weekend, is the latest in a list of high-profile riders (including Swiss FMXer Mat Rebeaud and US racer Broc Tickle, former Australian MX champion Luke George and US BMXer Nate Berkheimer), who have all signed with Unit in the past three months.


"I am pumped to be a part of a company like Unit that already has so many great athletes," says Cianciarulo. "The moto line of Unit clothes is sick!"

Unit's Marketing Manager Paul Everest says partnering with AC gives a clear indication that the Australian-based brand is serious about both developing future generations of riders, and pushing hard into the American market.

"We're very excited to have signed up such a bright young prospect such as AC," he says. "He has an incredibly bright future ahead of him, and in that regard, both Unit and Adam are extremely compatible; we're on the brink of a very exciting period in Unit's growth as we enter the American market head-first."

Check out video footage of AC by clicking the link below

http://www.youtube.com/watch?v=ZzLhwoPeL-w

Alternatively, a HD clip can be downloaded by clicking this link

http://www.box.net/shared/z083dfaqf4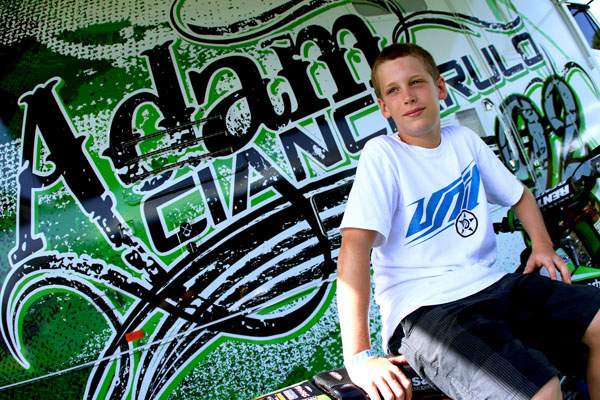 Unit Technologies was started by motocross fanatics and brothers Paul and Ian Everest on Australia's Gold Coast in 2002, as a brand dedicated to the two-wheeled action-sports lifestyle. Since its inception eight years ago the company has grown from a small operation based in a garage to a multi-million-dollar business that's arguably the world's fastest growing action-sports clothing brand.