Sign of the (Lap) Times: Washougal
Round 8 of the Lucas Oil AMA Pro Motocross Championship shows strategy plays a role in when and where to go fast, especially on a slippery track like Washougal in Washington. Take a look at this week's Sign of the (Lap) Times, presented by Motion Pro, for a look at who went fast--and as you will see, it really depends on who needed it and wanted it more.
450 Moto 1
450 Moto 2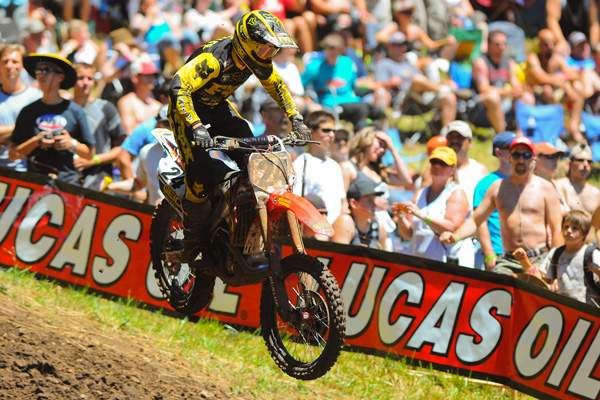 Brett Metcalfe sets the fastest lap of the 2nd 450 moto at Washougal
Photo: Steve Cox

Ryan Dungey was fastest in moto 1 by a large margin. No surprise there. But check out moto 2. Brett Metcalfe gets it done! No doubt it came down to Metty and The Dunge doing what they needed to do, as Dungey had a good start and patiently stalked Andrew Short for the lead, while Metcalfe was working his way up from the back. So Metcalfe had to charge while Dungey could afford to ride within his comfort zone. Either that or Metty was just on it in that moto!
250 Moto 1
250 Moto 2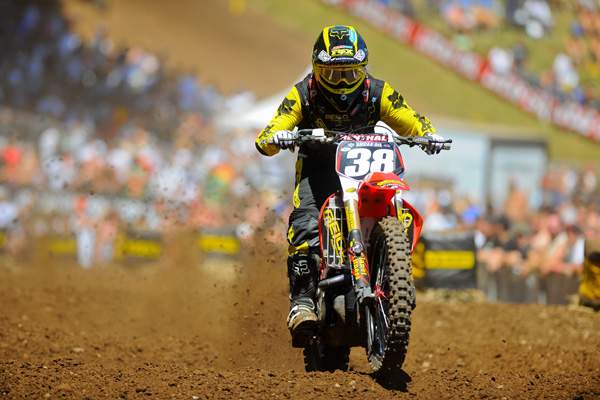 Trey Canard had everyone covered the in the second moto
Photo: Steve Cox

Trey Canard was dominant all day en route to 1-1 moto finishes, but Christophe Pourcel was buried in about tenth early in moto 1, and his charge through the pack netted him the fastest lap time of the moto. When they went head-to-head in moto 2, though, Canard had it dialed in, while Pourcel was struggling a little when a rock smashed his clutch line.