MORGANTOWN, W.V. -In association with American Honda, MX Sports Pro Racing announces the introduction of the Honda CRF150 Cup. The Honda CRF150 Cup is a pair of special races held in conjunction with the final two rounds of the Lucas Oil AMA Pro Motocross Championship, held at Steel City and Pala Raceways, in Pennsylvania and Southern California, respectively. The races, which will be held the same day as both nationals and on the exact same track as the pros, will take place on September 4 (Steel City) and September 11 (Pala) and are designed as a platform to showcase the next generation of motocross talent.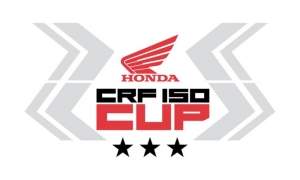 These special races will feature significant support from American Honda as well as the Honda Riders Club of America (HRCA). The back-to-back competitions will boast some of the most talented amateur motocross riders in the country, allowing the future stars of American motocross a unique opportunity to ride and compete on the same tracks as the world's fastest riders in front of thousands of motocross fans, plus a global television and internet audience.

The rules governing the Honda CRF150 Cup stipulate that all competitors must adhere to AMA-sanctioned Supermini (12-16) provisions, and contains a special stipulation that allows girls ages 12-16 the ability to participate. All riders must be aboard 2007 or newer Honda CRF150R or CRF150RB models.

In support of this exciting competition, American Honda has posted a significant contingency payout for each event, with over $11,000 in Honda Red Rider Rewards contingency up for grabs.

Visit powersports.honda.com/racing/contingency.aspx for Honda Red Rider Rewards program details and payout information. Entries will be strictly limited to the first 30 riders who register. The race schedule includes a practice session and one 15-minute moto.

These races are an exciting opportunity for youth riders to race in front of the large crowds and spectacular tracks that are part of the Lucas Oil AMA Pro Motocross Championship. MX Sports Pro Racing is pleased to work with American Honda and the Honda Riders Club of America in offering young athletes and their families a chance to participate in the world's most prestigious and competitive motocross tour.

For more information, including registration forms and the official rules, please visit www.mxsportsproracing.com and click on Honda CRF 150 Cup, located under the Schedule tab, or please email crf150cup@mxsports.com.

For tickets and fan and racing information on the 2010 Lucas Oil AMA Pro Motocross Championship, log on to www.allisports.com/motocross.

For more information about the 2010 Lucas Oil AMA Pro Motocross Championship, please contact media coordinator Brandon Short via email at brandon@mxsports.com or by telephone at (949) 365-5750.

About the Lucas Oil AMA Pro Motocross Championship

The Lucas Oil AMA Pro Motocross Championship is the world's most prestigious motocross series. The Series is managed and produced by MX Sports Pro Racing, whose mission is to raise awareness of motocross racing through the promotion of professional championship racing events nationwide.
The series is also produced in conjunction with Alli, the Alliance of Action Sports, a global business that encompasses national and international action sports events, multimedia production and a consumer-based lifestyle brand.

Alli is owned by NBC Sports and MTV Networks and represents a vast network of athletes, fans, brands and properties.

The Lucas Oil AMA Pro Motocross series is sanctioned by AMA Pro Racing, the premier professional motorcycle racing organization in North America. AMA Pro Racing operates a full schedule of events and championships across every spectrum of motorcycle competition.