Sign of the (Lap) Times: Millville
You just had a feeling Ryan Dungey would put a hurting on the competition at Millville, Minnesota's Rockstar Energy Drink Spring Creek National. He's the home-state boy, and his fitness works wonders on the rough, sandy track. And so he did dominate the 450 motos, as our lap chart helps indicate.
But the 250s were a little more surprising.
450 Moto 1
450 Moto 2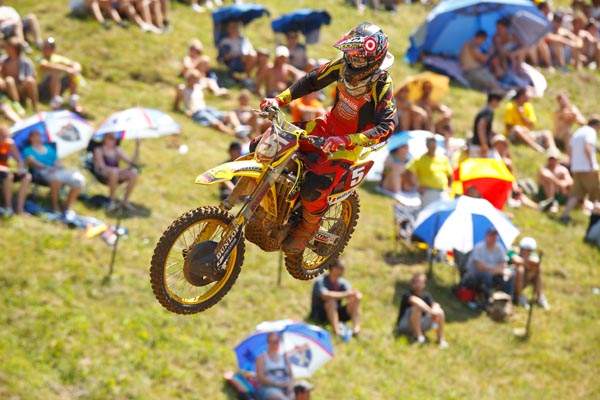 Another patient, smooth, smart ride for Dungey. And he was fast, too.
Cudby photo
Dungey moved out in both motos. Well done by Kevin Windham, though, who led half of the first moto and logged the second-best lap time. In moto two, Dungey was fastest again, giving him the Rockstar Energy Drink fast lap of the race. In a heart breaker, Tommy Hahn was actually second-fastest in that moto, but he had front tire issues and had to pull into the pits, knocking him out of the points.
250 Moto 1
250 Moto 2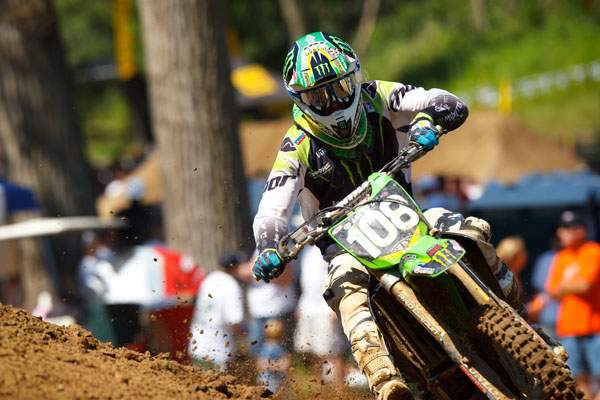 Dean Wilson was hurting heading into the second moto after banging his knee up in the first race. But his still busted out the best time of the second moto and kept Trey Canard honest.
Cudby photo
In this unpredicatable class, the moto winner didn't have the fastest lap time in either race. Trey Canard had the early lead and pushed to check out in Moto 1, but eventually Christophe Pourcel caught and passed him. Then Canard caught back up, then Pourcel re-passed and pulled away again. Typical Pourcel strangeness.
Then Wilson came to the line in moto 2 ailing after banging his knee in the first moto, and said he was feeling sick because of the heat. And yet he challenged Canard the whole way and logged the fastest lap of the moto. Way to dig deep, Deano.