Sign of the (Lap) Times: Red Bud
The points standings may be all sorts of spread out in Lucas Oil AMA Pro Motocross, but the riders are still very close on the track. Check out this week's Motion Pro Sign of the (Lap) Times for proof--in fact, it's so close that the fastest guy doesn't always win.
Check out our lap charts for proof.
450 Moto 1
450 Moto 2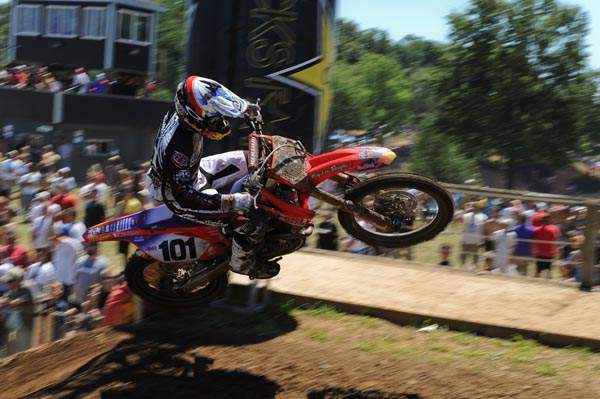 Ben Townley was the fastest 450 man in the first Red Bud moto, and he almost finished it with a win!
Steve Cox photo
Speed is the hardest thing to find as a racer, and you might think Ben Townley would have struggled to get it all back after missing two years of racing. Would he maybe be scared, or gun shy, or less agressive? Nope! Ben has had the pace all summer, and his 2:16 lap in the first Red Bud moto was the fastest of the afternoon. Now he just has to work on finishing these things off.
Ryan Dungey continues to be the man in the second motos though, and that's where he's been making his money.
250 Moto 1
250 Moto 2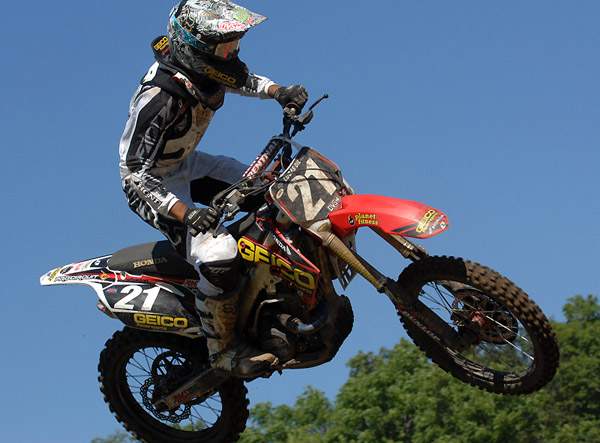 Blake Wharton dug deep during a wild 250 battle at Red Bud, and ended up with the fastest lap time.
Carl Stone photo
Trey Canard has had many days where he had the speed to win, but mistakes or crashes or bad luck prevented him from getting the win. He may have figured it all out now, though, because on a day where he didn't get the fastest time in either moto, he claimed his first-ever AMA National MX victory. It's clear that in a class this even, a few tenths of a second extra on one lap doesn't make the difference. Consistency counts, and Trey's finally into the record book.