Racer X Redux: Budds Creek
Welcome to Redux presented by Renthal. So, here goes.

I didn't go to Budds Creek. The damn finally broke, the baby was ready, and she had to come out. My wife and I had our first child, Lily, at exactly 4:21 on Thursday, a day after her due date and a minute after the international party time. Late—just by that fact alone, I know it's my baby. Since then, I basically haven't slept at all, and a week at Loretta Lynn's just got bumped from the top slot of "hardest and best work of the year." There will never be anything more challenging than this, but nothing as rewarding. Maybe I should have just called the girl Loretta instead of Lily.

And the next challenge: skipping a race altogether. I was still toying with the idea of pulling back-to-back all nighters on Thursday and Friday, and then jumping in a car Saturday morning and driving to Budds Creek for the National. Duty called in all directions. But that's when you find out where true love lies. Under any other circumstances, you don't miss a race or miss a show. This is my life and career, and I'm sure we've all got stories of the "normal" things in life we've missed to go to a race. But this is not a normal thing, and as soon as I knew baby was coming, volunteers came from every angle urging me to stay home and guaranteeing me they had it covered. I can't thank these folks enough—DC for taking my TV spot, Jeff Emig for covering play-by-play duties, Mark Carter, Pete Richards and Chris Bond from the TV crew for giving me their blessing, Steve Cox and Billy Ursic for relieving me of some magazine duties, and Matty Fran and Robo Robb from the Racer X Motocross Show for finding some other hosts (that other internet Observer guy did a good job on the web shows, too). I sure was thankful these folks stepped up, because I was in no condition to leave on Saturday, and the wife and baby needed me more than ever.

By Saturday night, I was deep into a new segment of my life, but also back into old-school in a way: if I wanted to know what happened at the race, I had to use the Webcast and the TV coverage, which is basically how I spent the first 20 years of my life following the races. And I had to know what happened, because I still needed to write Redux this week. I warn you, I wasn't there, but I'm going to give the best analysis that I can. So, enough with the baby talk. Let's get to the bench racing!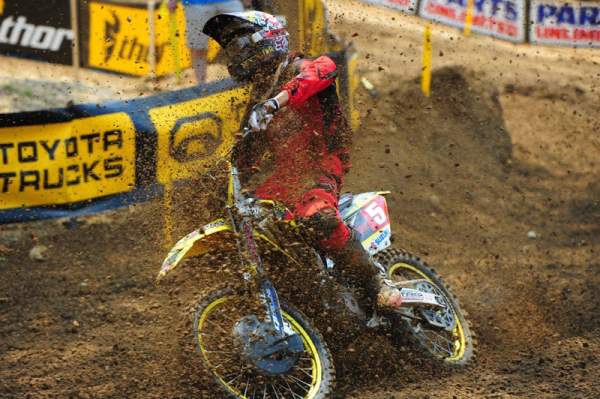 This is what caused the goggle malfunction.
photo: Larry Winters

It was easier to cover this race than others, partially because I had seen some of this before. Andrew Short had a shot at his first 450 overall win but faded back while Ryan Dungey surged to the victory. Dean Wilson thrived in hot and humid weather, coming from way back in the first moto and killing them in the second (and this time he kept the throttle on all the way to the end and actually won). Christophe Pourcel proved to be superman in one moto but just another Clark Kent in another. And Chad Reed was good, but not quite good enough.

In Texas, Dungey proved to be fit and smart. At High Point, other riders had a shot but had some rough luck. At Budds, he combined all the elements—he was fit and smart dealing with the heat, and he had to deal with a rough patch of his own when he crashed in moto one, lost his goggles, and had to come back through. He overcame it and won the overall anyway. In this race, he at one point had to pass or deal with a challenge from every one of the 450 contenders: Short, Reed, Alessi, Grant, Metcalfe, Townley and proved he's the fastest and strongest guy out there at the moment. And he has a big points lead. If the other guys are going to challenge him, they're going to have to change a lot of momentum in a short amount of time. That, or Ryan Villopoto or James Stewart will magically be back at 100 percent and battle him soon. Dungey is the man, the dude, the guy, the master right now. YZSean can take it from here in the comments section. And speaking of Stewart, if he did come back in Colorado, how do you think he'd do? That's the question we ask in today's Hammerhead Designs Online Poll.

Maybe the good news about Dungey finding his groove so early is that there's a lot of time for others to respond to the challenge. After his terrible High Point weekend, Chad Reed trained so hard in the Florida heat that he came into Budds low on energy (Dungey, meanwhile, admitted he mixed in some rest this week). It's good to hear Reed is so motivated that he actually tried too hard. Once he fixes that up, maybe we'll see some battles. Josh Grant and Ben Townley are improving, too, as well as Short, obviously. Is there a chance that RD just got into his groove earlier and others will have things figured out for the second half?

It's funny that Dungey's Hangtown disappointment was blamed on him spending too much time with supercross, but now the riders who had focused on the outdoors, like Reed, Alessi and Grant, looked really strong at the opener, and haven't been able to find that magic since. Alessi has been hinting that he has over trained, and so has Reed. Interesting.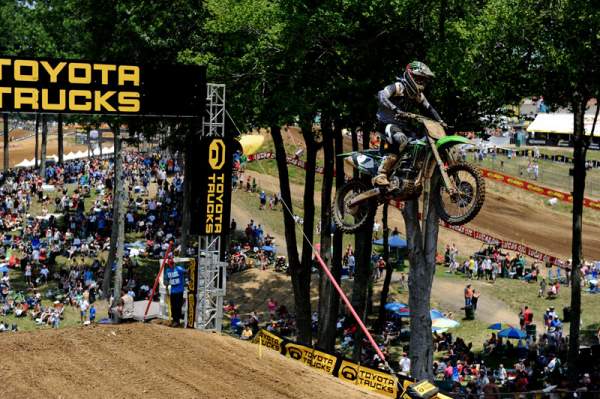 Can Reedy find the magic to stop Dungey?
photo: Steve Cox

In the 250s, I think a lot of riders learned their lesson after the Texas cook off. Some of them actually paced themselves, and you saw it in moto one when Pourcel just tried to maintain his lead, but not wax everyone. But he still struggled in moto two! And Wilson went really fast in both motos, but actually paced himself down the stretch so he could hold on. As always, the only guy who was able to really charge all the way in the second 250 moto was the indefatigable Tyla Rattray, and I suspect he still holds something back in the early stages so he can do that.

Wilson's win was the rare form of racing justice. Maybe even Texas Justice. Obviously he should have won Freestone and letting wins get away is a scary thing in this sport. Too often you never get another good shot at it, and I was really afraid we'd be reading a tweet about Dean twisting his ankle or something the Tuesday after Texas and hence not being able to get back up to victory lane again. Nope. This time, he rode well and had good fortune fall down on him. Justin Barcia was going after Max Anstie in the first moto and washed out, had he not crashed he could have finished at least second in the race, and then won the overall with 2-2 scores. In the second moto, Rattray was all over Barcia in a battle for second and went off the track in the final moments trying to make the pass. Had Rattray gotten that position, he would have won the overall. Wilson looked like the best rider in the class at Budds, but it took errors from Barcia and Rattray to get the overall. Good for Dean!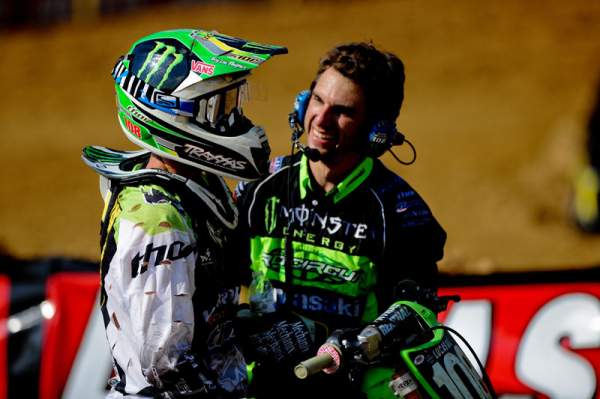 Dean Wilson celebratas the moto win with his mechanic, Paul Perebijnos.
photo: Steve Cox

And how about Wilson's rookie season? I don't think High Point's rutty, off-camber layout was the best track for Wilson. But beyond that, he was right there with the fastest guys at Hangtown, he should have won Texas and he did win Budds. Seriously he's been strong in just about every moto and had he not gaffed in Texas, Christophe Pourcel wouldn't even have won a race yet this year. Just sayin.'

By the way, when Pourcel won the 2006 MX2 Championship in Europe, he won only two overalls while Rattray won four. Justin sayin' part two.

Barcia is definitely starting to come around, and it highlights one of the best running stories of the 2010 MX Tour: Not everyone is getting the results they want, but at least the main players are staying healthy. Names like Justin Barcia, Dungey, Trey Canard, Eli Tomac, Jake Weimer, Mike Alessi, Chad Reed, Andrew Short, Josh Grant, Blake Wharton and Rattray have all had races or motos that they might want to have back, but they did the best they could and didn't get hurt. That's good. Too often when a rider doesn't get the results he wants, that can sap motivation and focus, and that leads to crashes and injuries. Instead, those guys are staying in it to fight another day. If you're Barcia, who is on the verge of a win, you're now happy you survived the openers so you can thrive now.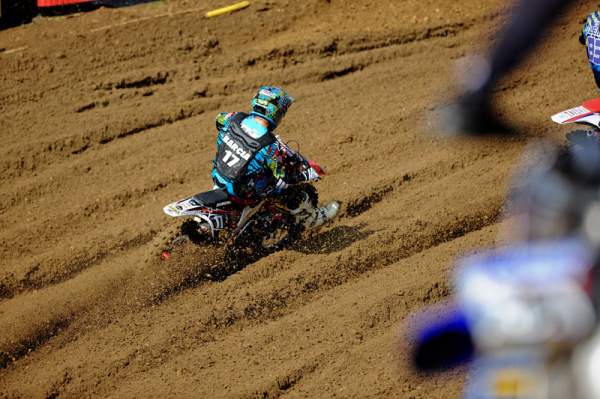 Barcia is getting close to another win.
photo: Steve Cox

On the other hand, a get well soon to Davi Millsaps, who went down hard in the first 450 moto and, from what I've heard (via a breaking news on this site) lost a kidney. That's terrible. Blake Baggett also went down in practice with a suspected broken arm.

You could make the case for Wil Hahn as the most improved rider in the 250 class. Wilbur got another holeshot and went 5-4 for his best day ever outdoors as a pro. I don't know what Ping does to take these Troy Lee Designs dudes to the next level, but you're probably getting sick of me praising him for it. I'll make it worse by adding that Cole Seely's day was also a career best.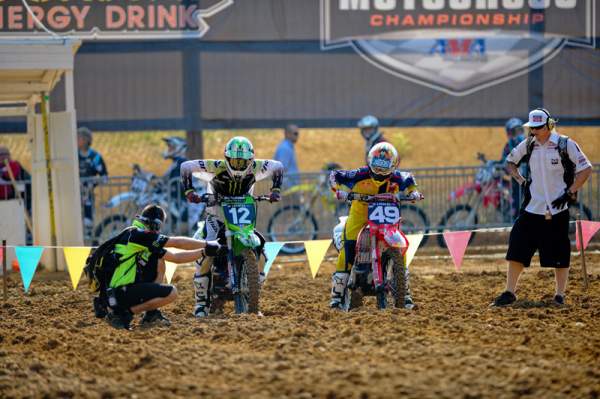 See, practice makes perfect!
photo: Steve Cox
Then you have Ben Townley, who continues to carry the ghost of Sebastien Tortelli with him. Speed and conditioning are not an issue, but if there's a pileup, he'll find it, and if there's bad luck to be had, he'll get it. This week BT's fuel pump gave out with just a few laps to go on moto one, relegating him to 14th. He came back in moto two and won the battle to a death with Josh Grant in moto two to get third. This is a tug of war between Ben's podium potential and Ben's dark cloud of bad luck. We'll see which one wins.

Budds Creek is a cool track, but a lot of riders will tell you that it doesn't really separate the field like some others. A rutted, muddy, off-camber High Point, for example, can lead to mistakes that cost a second or two per lap. Budds seems to be a little more of a freight train, and each year one top rider gets had starts and just can't do anything with it. This year that rider was Trey Canard, who went 7-8. Eli Tomac didn't shine, either. Reality has hit ET hard, but again, at least both of these guys are healthy and can fight another day. And Tomac will be well acclimated with this weekend's altitude.

Ryan Sipes is piecing together a great season on the Motoconcepts Yamaha 450, he was 7-7 on the day. Sipes is just a tick off of the big names in that class, so he should be proud of his rides.

That's about all I have from Budds Creek. And don't worry, just because I did one column from home doesn't mean I won't be going to the races again. This is our life. See you in Colorado.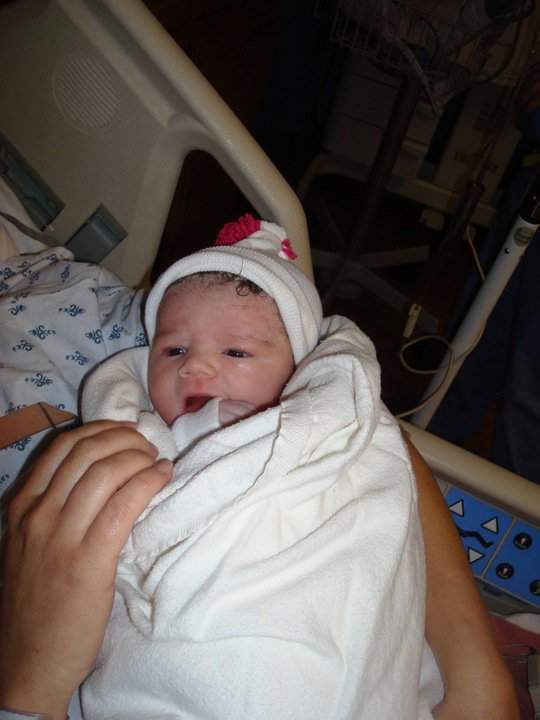 Lily Weigandt
photo: Weege