Racer X and Turborilla to Bring Mad Skills Motocross to iPhones
Morgantown, W.Va. (June 9, 2010) – Filter Publications is pleased to announce a marketing partnership with Sweden-based Turborilla to bring their popular computer-based video game Mad Skills Motocross to mobile devices via Apple's App Store. Mad Skills Motocross – Racer X Edition will be available for iPhone, iPod Touch, and iPad, and is expected to be released in early fall 2010.
Mad Skills Motocross is an arcade-style game in the tradition of Excitebike, with a physics engine that is very well suited for the iPhone operating system. Two different games will be available: an extensive pay version of the game, as well as a free "Lite" version.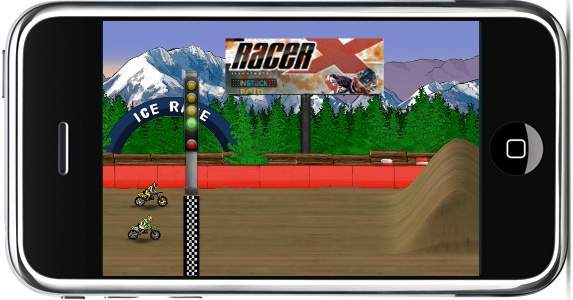 Conceptual mock-up #1.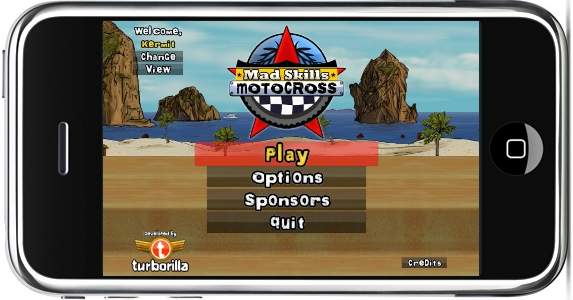 Conceptual mock-up #2.
The project is made possible thanks in part to our exclusive partners, all of whom will be represented in the game itself: Motosport.com, American Suzuki, KICKER Performance Audio, and GoPro.

To learn more about Filter Publications and Racer X Illustrated, visit www.racerxonline.com.

To learn more about Turborilla, visit www.turborilla.com.

To learn more about Mad Skills Motocross, visit www.madskillsmotocross.com.

About Filter Publications Inc.
Filter Publications, Inc. is a leading motorcycle-related publishing company that publishes twenty-nine books per year, as well as various websites, including the industry-leading RacerXOnline.com. The company is based out of Morgantown, West Virginia, and has been publishing in the motorcycle industry for more than twenty years.

About Turborilla
Turborilla is a computer game developer and publisher founded in 2006 by Tobias Andersson. Their office is in Umea, Sweden and always open for anyone who wants to come by and talk about computer games.