Sign of the (Lap) Times: Freestone
Welcome to motocross in the summer--which means high temps and humidity. Combine that with rough tracks and long motos, and you've got races where speed helps, but doesn't always guarantee a victory. Check out this week's Sign of the (Lap) Times presented by Motion Pro for proof.
450 Class Moto 1
450 Moto 2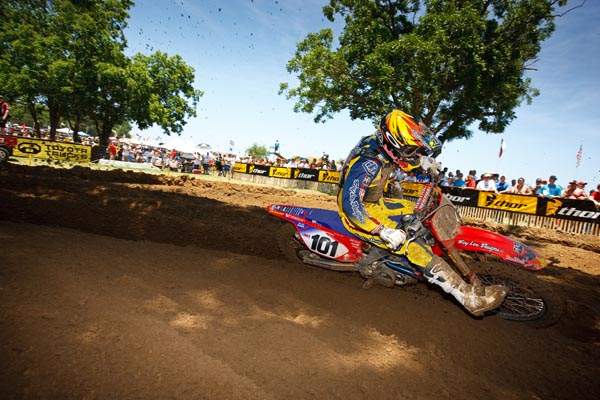 BT101 was #1 on the lap charts this week.
Cudby photo
Yes, Ryan Dungey won the motos, but Ben Townley reeled in the fastest overall lap of anyone during the motos. BT101 is still working into race shape, but moto 1 proves his speed is back.
And how about Dungey winning the first moto with only the third best time? How about Kyle Regal rallying to second in moto two with only the fifth best time? It's all about fitness and maintaining the pace in these tough races. Also, credit to Josh Grant for turning in his best lap of moto two on the last lap of moto two.
Mike Alessi struggled big time in moto one and barely made it on this list. But he was much better in moto two. Did KTM make some bike changes, or did simply getting a better start make all the difference for him?
250 Class Moto 1
250 Moto 2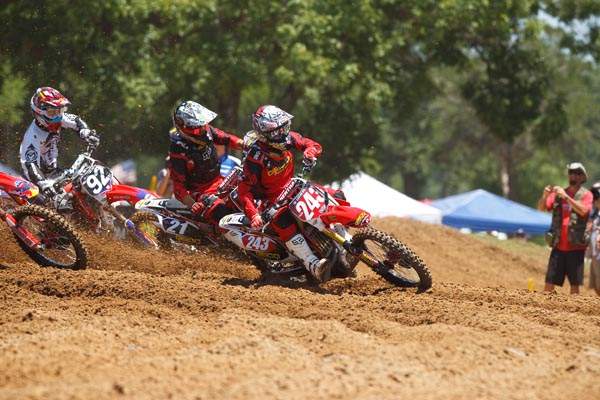 Tomac (243) and Wharton (21) were the fastest second-moto guns in Texas.
Cudby photo
ET strikes again! The kid was much faster than the comp this time, but he burned himself out going that fast and faded back. Note how much faster he and Christophe Pourcel were than anyone else in moto one.
Tomac was also fastest in moto two, with teammate Blake Wharton clocking in, suprisingly, in second. And while Tyla Rattray and Broc Tickle ended the race one-two, that was clearly a product of maintaining fast laps to the end, rather than logging one blazing-fast lap.