The Fox Fifty: Iowa Results
Our fourth featured state in the Fox Fifty was Iowa, but as the results show, it was more like a featured city, as riders from Fort Dodge swept the Hawkeye State's all-time podium. JGR/Muscle Milk/Toyota rider Justin Brayton led the voting, raking in nearly a quarter of your votes with 24 percent. Chad "Swap" Pederson, who rode for a handful of factory-support teams throughout the '90s and has a 125cc SX win to his credit, came in second with 18 percent, followed by current Canadian MX2 champ Teddy Maier at 15 percent. Finishing fourth and fifth in our poll were Cody Gilmore and Kurt McCabe, respectively. Check out the full results below: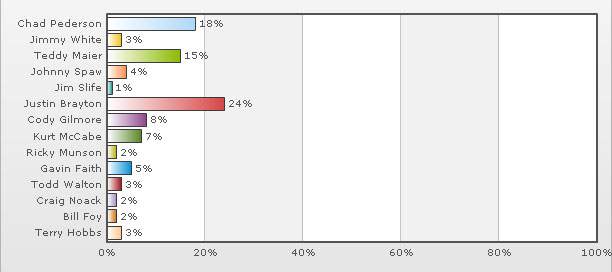 We at Racer X and the guys at Fox put together our five fastest from Iowa, and they are:
1. Justin Brayton
2. Chad Pederson
3. Johnny Spaw
4. Jimmy White
5. Teddy Maier

We really enjoy reading all of your feedback, and here's a letter from Mark Foley:

Ah yes, the great riders from Iowa. I raced my first MX race there in 1974. Back there in those days nobody had a chance to get noticed. There were lots of great riders who had the potential of Justin Brayton, but nowhere near the opportunity. Many are already mentioned here. I have a few more. Dave Faber (Spencer); Dino Huntoon (Spencer); Roger Wagner (West Bend); Dave Delaughter (Fort Dodge); Bob Schenk (Algona), Mark Miller (Algona); Tracy Faith (Fort Dodge) and Tracy Bachman (Fort Dodge). As you can see, the majority comes from Ft. Dodge. That place, (pop. 35,000) has a long history of producing top-notch riders, including Jackpine Enduro overall winner, 1974 Jim Fortune, and Hillclimbing champion James Gulbranson. I could go on and on. That is the little town that could.

Other notables from Iowa include Colin Hickman, Dave Brommel, Mark Bolten, Jeremy Kress, Travis Higday, Mike Dakovich, Steve Downey, Jeff Stevenson (National number #79 in '85) and the very fast Halstead brothers, Bob and Rich, who were Team Green riders at the same time. Bob rode for LOP while Rich rode for TUF Racing. Here's a letter from their brother, Scott Halstead:

I'm not being biased when I say this, but no one could beat them in the Midwest when they were in their prime, which actually was for quite awhile. Bobby had some bad luck along the way. Very fast, but had some knee problems. Bobby and Johnny Spaw battled constantly. Richie was a very smart rider, and no one could beat him in this area. Donny Schmit could only beat Richie at Millville. Of course Donny beat everyone there...

That wraps up Week 4 of The Fox Fifty. If you want to nominate a rider for any of the remaining forty-six states, email us at letters@racerxonline.com.

Stay tuned to Racer X Online, as later today we'll be posting the fifth state of the Fox Fifty: Maine!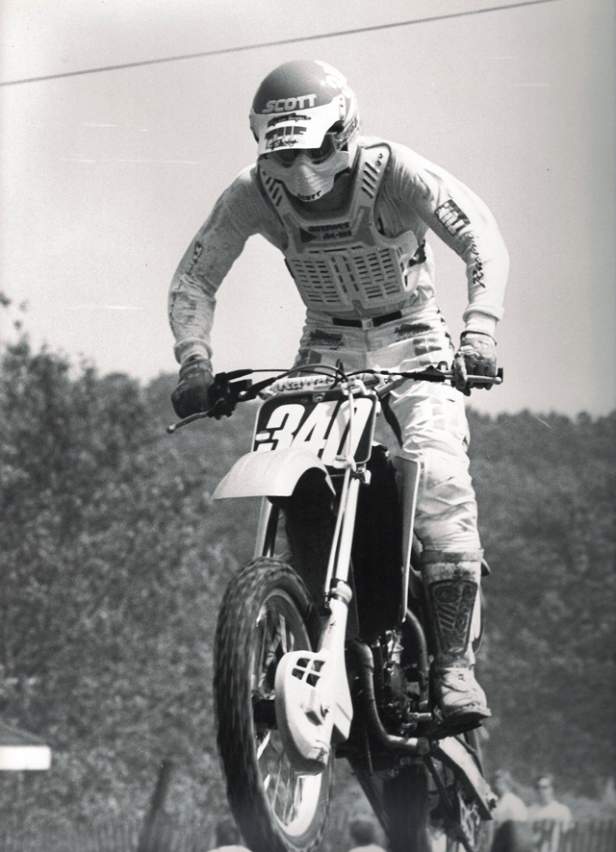 Richie Halstead, circa 1985
photo: Courtesy Halstead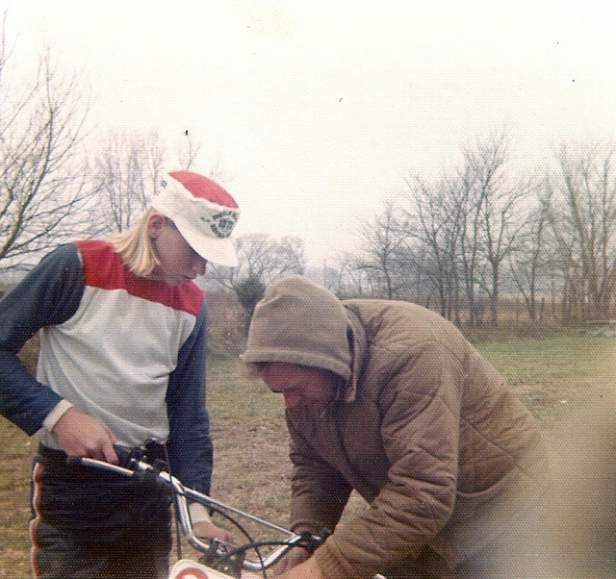 Bill Foy and his father
photo: Courtesy Foy