5 Minutes with... Stefan Everts
By Adam Wheeler
In the Mantova paddock last weekend during the Grand Prix of Lombardia, rumors were spreading that KTM would be reigniting its U.S. factory squad. Red Bull KTM team manager Stefan Everts was able to chat exclusively with us about the factory's upcoming American plans.
Racer X: Stefan, a new factory team in America—what details can you provide at this time?
Stefan Everts: We really want to come back big in the U.S. At the moment it is a little step-by-step, but our aim is to have a setup next year similar to that which we have in Europe [with three factory riders in MX1 and MX2]. We will begin with two riders in each class and keep on the West Coast; for 2012, the idea is to go to both coasts with the Lites.
We have a good relationship with Jagermeister, and this is something we really want to continue in the SX class, while we really want to work with FMF and Red Bull for the Lites. Our first signing is Marvin [Musquin, reigning MX2 World Champion and winner of the first two MX2 GPs]. For me, he is really the guy who can follow the achievements and level of [Christophe] Pourcel in supercross. He has the technique and ability and importantly has a good feeling with our bikes, especially the new link 250 SX-F. The second rider will be American. We are starting to make contacts now, and we want a top-level rider for the SX class as well. This will be a big new start for KTM. With the new range of bikes, especially the 350, this is our chance to really break through in the U.S.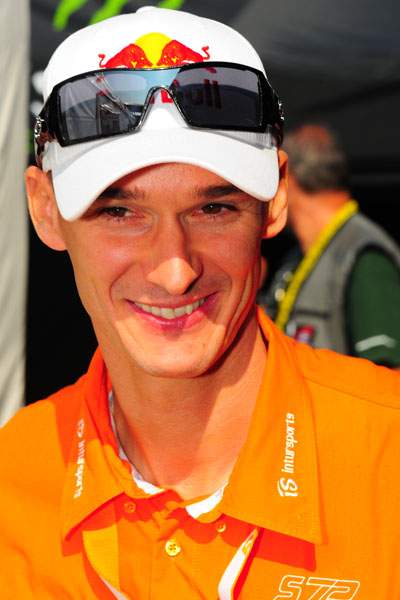 Stefan Everts at the 2009 Motocross of Nations
Photo: Steve Cox
So the 350 will be used in the premier class?
We will only run the 350 in the senior class. For me, the 350 is the bike to succeed in supercross: it is quick, light, and has great handling. We need to get a bit more experience with the settings, such as suspension and a particular engine configuration for supercross, but I think we have made an excellent start in GPs.
What about the Nationals?
More or less, we want to keep the same structure and be in both classes. We are talking to riders, but it would not be fair to say whom.
Will the team be directed from Europe?
Most of the push and the decisions behind this project are coming from Europe. We are starting to work together more with America, whereas in the past the two territories were very much two different entities. There were problems with that divide. The new bikes have given many people a lot of fresh motivation; we see a bright future, especially in supercross, which has been a tough discipline to crack for KTM.
Will there be more of a link between the teams? Will your U.S. riders be doing the GP at Glen Helen in the future and other events?
For sure, we want the chance to work together more often, and we are lucky to have the chance of bringing everyone together at
Glen Helen
in the coming years. This year we will have Mike [Alessi] and Tommy [Searle] there, and it is important to us that we have a "world" team, not just Americans and Europeans. We want to be the first to show that we are a world setup.
What will be your role in the American team?
My plan is to travel a bit more frequently to America now, but I will not stay. I was asked to move over and direct the team, but it would be hard for my family. I want to be involved, and I want to be one of the guys that can say "This is the direction we want to take." I will also be doing some traveling on [Pit Beirer's] behalf. I am in almost daily contact with the U.S.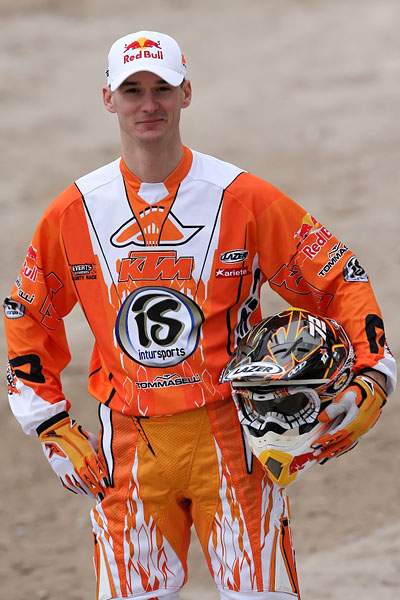 Stefan Everts
Photo: Jahn M
Will it be a completely new setup, or will you use existing KTM people in the U.S?
No, we will have people who are working for KTM in America.
For the record, can you comment on the status of Mike Alessi in the wake of many rumors?
As far as we know, he is going to race the Nationals for KTM. It is not so easy to work with Mike and his family. We want to stick with our direction, our "KTM way," and we believe this is the best in order to succeed. We don't want to go too far off this course with other ideas from the family. As far as I know, we are going to start the Nationals together.