Unadilla
for the retro weekend, also known as the ninth round of the Lucas Oil AMA Pro Motocross Championship. Big
Dave Brozik
is at the wheel, and we are either on Interstate 81 or Interstate 78, depending on how far we've traveled in the trusted Racer X Toyota Tundra. We're listening to "1st Wave" on XM Radio 44, and I am not lying, right now they are playing
"Rio" by Duran Duran
and Big D. is tapping his fingers on the steering wheel like
Herbie Hancock
. Good times! Boat drinks!
With a nod to the gang at Feld Motorsports, who came up with the idea of a retro race back in 2008 at Anaheim 2, this retro weekend should be a fun one.
Unadilla
has been on the AMA Motocross map since 1970, when Ward Robinson's New Berlin, NY, motocross track held its first Trans-AMA race. Since then they've held Grand Prix races, Trans-USA races, Fall Classics, the first Motocross des Nations ever in the U.S., and finally AMA Motocross Nationals. The track has seen some changes over the years, but not too much, as the old-school flavor and feel is still there, only peppered with (younger) crowd-pleasing tabletops and ski jumps.
You can watch the first set of motos live tomorrow afternoon on
www.allisports.com
, beginning at 1 p.m., with live timing and scoring up and running from practice and timed qualifying beginning at 8:30 a.m. and running all afternoon. And finally, you can watch the second and final 450 moto on Saturday night on SPEED TV, beginning at 7 p.m. ET.
When we last left the championship tour, three guys were tied with 337 points apiece:
Ryan Dungey, Christophe Pourcel
, and
Chad Reed
. Of course Dungey and Pourcel are battling for the title in the 250 class while Reed has it almost sewn up in the 450 division. In fact, with a good weekend here, Reed could clinch the whole deal next weekend at
Budds Creek
with two rounds left to be run…. Who would have ever thought that's how it would turn out back in May?
The Police's "King of Pain"
and Big D. is tearing up.
Throwing a big wrench in the works in the 250 class is the return of GEICO Powersports Honda's
Kevin Windham
to the series, though many thought he was coming back on his customary 450 (just ask
Brandon Short
about that!).
Windham was talking about riding the whole series on a 250 going back to the spring, especially after he shot that GEICO Powersports commercial with
Trey Canard
out at Rynoland. In between shots, K-Dub hopped on Trey's bike and "had more fun that I've had riding motocross in years." But a deal for the whole series could not be found, as the economy was maybe (hopefully) at rock bottom, so he put the idea on hold.
A dozen years ago, Windham won a straight-up dogfight at
Unadilla
against none other than
Ricky Carmichael
in the 125 class. Windham was riding a Yamaha factory YZ125, while RC was riding a Splitfire/Pro Circuit Kawasaki KX125. Windham went 1-1 while RC struggled to 2-7 scores after crashing a time or three in the second moto.
FLASH TRIVIA
: Who rounded out the podium that day in 1997 at
Unadilla
in the 125 class? We'll have the answer for you next week.
The 250 (now 450) class winner that day, by the way, was
Jeff Emig
, who will be filling in for
David Bailey
again this weekend for the SPEED TV coverage as well as the live video coverage on
www.allisports.com.
Gary Jones
, who won the company its first major motocross championship; a 1983-looking
David Bailey
bike, signaling his best year as AMA Grand National Champion; and one for
Jeremy McGrath
's mid-nineties AMA Supercross dominance (Showtime won his fourth straight title in 1996, a record that still stands).
The work on these bikes was done between the team and the design crew at Throttle Jockey, who will be there to uncover the bikes in the Red Riders' pits.
Another GP rider has voyaged across the pond to see where he stands against the AMA pros.
Gareth Swanepoel
will ride a KX450F for Monster Energy Kawasaki this weekend at
Unadilla
. Swanepoel has been to
Unadilla
before. The South African raced the 125 class there in 2004 (the 125 class being what we used to call the 250 class, pre-four-stroke, with Lites stuck in there somewhere in the middle) and came out eleventh overall while riding the #965 KTM SX 125. Swanepoel went 18-8 to finish right between then-Honda factory rider
Nathan Ramsey
and then-Yamaha of Troy rider
Danny Smith
.
Tomorrow will also mark the announcement of Team USA 2009, as the American boys get ready to head back over to Europe for what could be our fifth straight win against the rest of the world. It's no secret that our choices are limited, given the rash of injuries this season that has knocked everyone from
Ryan Villopoto
to
Mike Alessi
out of contention, but Team USA manager
Roger DeCoster
feels he has a solid lineup of young riders who can get the job done in Italy.
Breaking News
that the 2010 Red Bull Motocross of Nations is coming to
Thunder Valley
in Lakewood, Colorado. The race will mark the third time in history that the MXoN has been held on U.S. soil, and promoter
David Clabaugh
and his crew will no doubt do a fine job hosting the rest of the world on a well-liked track that has been on the Lucas Oil AMA Pro Motocross Championship schedule for just five years. The last time the MXoN was held at an AMA National track was
Budds Creek
in 2007, and the race was a smashing success for promoter
Jonathan Beasley
. That sets a high bar for
Thunder Valley
, but knowing Clabaugh and the support he will have from his fellow promoters, and of course Youthstream, the event's annual organizer, I'm sure they will get the job done.
1st Wave is now spinning
Talk Talk's "It's My Life"
and Brozik may or may not be singing with his eyes closed—he's wearing shades, just like
Corey Hart
, who MUST be coming up next with
"Sunglasses at Night."
(Am I the only non-Canadian who still thinks Hart and
David Duchovny
of
X-Files
fame are one and the same? I know Matthes does, and he probably knew those guys.)
Here's a note to industry friends: There will be a Lucas Oil AMA Pro Motocross Championship Celebration in Pittsburgh the Sunday evening following the
Steel City
finale. The event will be held at Station Square, which sits across the Mon River from the city skyline. Tickets are $40 apiece, all of which will go to what will likely be the year's biggest bar tab. For more information,
click here
.
Did you catch the
Mike Alessi
threads over on the Vital MX message board this week? I didn't, and I am staying way the hell out of it. I just hope Mike comes back 100% healthy and ready to show the world what he's capable of, which is a lot on a motocross track. He would likely be honing in on the title by now if not for the kneecappings he gave himself at first
High Point
and then
Thunder Valley
(how cool would it be to see him go back there for Team USA in 2010 and win on the track that he suffered so much on?)
"Heartbreak Beat" by the Psychedelic Furs
, and Big D. has his lighter out, swaying to the somewhat soothing voice of the gruff-toned
Richard Butler
.
If you don't know the name
Joe Bolger
, you need to study up on your American motocross history. Joe was a New England-based motocross pioneer in the 1960s and '70s who also happened to be an extraordinary engineer. (You can
read up on the man right here
.)
Bolger is coming to
Unadilla
this weekend, and among the many cool vintage bikes fans will see at the
Unadilla
Retro Weekend is the Bultaco Pursang 250 he built with the patented Bolger "rocking beam" suspension that won the 250 pro event at the
Unadilla
Trans-AMA in 1970, as well as his Ossa which also had the compensating swingarm mechanism.
They will also feature the Boyesen Suzuki that
Bob Hannah
rode at
Unadilla
, which had the controversial trick "Boyesen Link" suspension.
Tonight they will be roasting
Jammin' Jimmy Weinert
at the track, followed by tomorrow's induction of
Roger DeCoster
into
Unadilla
's new Walk of Fame. Roger was always The Man at 'Dilla in the seventies, and its pretty cool that he's still on top (his Rockstar/Makita Suzuki rider Reed and Dungey are the respective points leaders, and he's the manager of Team USA). Should be a cool weekend for Roger DeCoster fans everywhere.
With that, it's time to turn it over to
Jason Weigandt
, but I'm going to continue updating you on our trip.
So which amateurs are making their big pro debuts at
Millville
, er,
Unadilla
this year? Quite possibly none of them. You can of course blame economics. The halcyon days of 2007, when
Trey Canard, Austin Stroupe
and
Nico Izzi
all stepped right into factory trucks after Loretta's, are over. Now everyone from pros to future pros are scrambling for rides, and the top grads from the Loretta's class of '09 are not sure where they will end up.
Jason Anderson
was thought to have a clear path into the KTM pro semi when he signed with the Austrian marque a few years ago, but now there are rumors KTM won't have a factory team at all next year, which leaves Anderson homeless. At Loretta's, he summed it up on the podium by saying, "The economy has effected all of us." He still hopes to be racing supercross next year, but he doesn't yet know for whom.
Dean Wilson
won the AMA Horizon Award by taking the 450 A Pro Sport and 250 A Titles, and as a member of Canidae Motosport.com Kawasaki's amateur arm, it seems logical for him to jump up to the pro team for the last few races. But things aren't that simple, and Dean doesn't expect that to happen. But he is scheduled to race the Motocross of Nations for Team Canada. For more on him, check out this week's Monday Conversation with Dean.
Wow, it's Men at Work doing "Down Under,"
which I take as a sure sign of a Chad Reed win this weekend, and maybe even the long, long overdue Brett Metcalfe, though Big D. can only think of one thing: vegemite.
Another Kawasaki rider,
Blake Baggett
, was fast all week at Loretta's and has always been said to be even faster elsewhere. Like
Ryan Villopoto
, Baggett never seemed to get the breaks when he needs them at the Ranch. Baggett doesn't have anything lined up for 2010, even after clinching the 250 A Pro Sport Title last week, so he is going to show up at the last three nationals on his own and go for it in the 250 class. Also, Team Green's
Les Smith
, another star A-class grad, will race the last three nationals in the 450 class.
The only rider who really has anything lined up is technically still in the B class: Factory Connection Honda's
Eli Tomac
is set to follow the path of
Trey Canard
,
Blake Wharton
, and
Justin Barcia
and head straight into the pro truck (he has a two-year deal ready), but the earliest he would make that move is the opening Lucas Oil AMA Pro Motocross round in 2010—like Barcia did. And Tomac isn't ruling out another run through Loretta's in the A class next year. As for the much rumored "Eli will be held back by the new 18-and-up pro rule," that is not true. Next year riders must be 17 to race pro, and Eli will be 17 by the opener in May of 2010.
2009 FIM Junior Motocross World Championship
, which will be held at the sandy Digger McEwen Motocross Circuit in Miro Street, Taupo. This is the first time the world championships have been held outside of Europe.
They have moved backward to The Cars' "Moving in Stereo."
Brozik reminds me that lead singer Ric Ocasek is part of a long line of rock stars who ended up with supermodel/actress wives that appeared to be way, way out of their league. Ocasek married Paulina Porizkova (that's a spelling guess), reaching the all-time rock/model/actress podium, along with Tommy Lee (Pam Anderson) and Axl Rose (Stephanie Seymour). Behind them were the likes of Billy Joel (Christie Brinkley), Richie Sambora (Heather Locklear), Tommy Lee again (Heather Locklear again), Simon LeBon (Yasmine LeBon), and of course my driver, Dave Brozik (Cindy Crawford).
As for who else went fast and impressed at the Ranch, and who did not, I've been posting some stuff over on my
Blogandt blog
this week so tune it in and rip off the dial.
Also, our annual daily
MX Sports Center
video shows from Loretta's are hosted on
www.allisports.com
, also the home of the
Racer X Motocross Show
. It's our fifth year doing these shows, so we really tried to take the next step and get involved in all of the activities—we shot the show in the pool, on the starting gate, in the mechanics' area, at the creek, and on it goes. If you've never been to Loretta's, these shows will show you what the experience is all about. And I really try not to promote my own stuff on here but this is exceptional (and while you're reading Blogandt and watching
MX Sports Center
, don't forget the Motorcycleusa.com Snowshoe GNCC airs on Versus this Saturday at 2:30 p.m. EST and we'll have same-day coverage of
Unadilla
on SPEED at 7 p.m. EST on Saturday. It's silly season time and I'm trying to rally!).
Here's
Matthes.
Unadilla
sure makes me wish I was going. I'm missing
Unadilla
and heading back up to the motherland, which if you know me means Canada. The final round of the CMRC Canadian nationals is happening at Walton, Ontario, and I'm going up with there with Ping. We are going to team up and avenge our Vet National defeat. Well, kind of.
Uh-oh, 1st Wave has retreated to Suzanne Vega's "Left of Center."
Just thank God it wasn't "My Name is Luca," because knowing Brozik, he would have driven us into a ditch on purpose, Joei Chitwood style.
Ping's heading up to race, laugh, and eat back-bacon, and I also intend to introduce him to ketchup chips and poutine. Team Label-It racing up there is a privateer Honda effort that lost its number one rider before the season to injury and didn't field a team up there. So for the last round, owner
Brad Coles
wanted to make a splash and I lined up Florida's
Troy Adams
. I was then talking to Ping about who else could go when he mentioned that he'd like to check it out. So a deal was done and I'm going up there for pure (un)intentional comedy. Ping says he's going 10-8 but I would like to think that with a few breaks, carry the one, subtract the four, we should finish 1-1.
Check
this interview
out I did with Ping about the race.
The series is pretty much over up there -
Colton Facciotti
just needs to finish one moto in the top ten and the MX1 title is his. Another title for the Pro Circuit of Canada, Team Blackfoot Yamaha. In the MX2 class, it's not as clear-cut as Leading Edge's Kawasaki's
Teddy Maier
has a 28-point lead on KTM's
Eric Nye
. That title should also fall to Maier and good for him. The Canadian Nationals – where Americans can go and get second chances!
Monster Energy Cernic Kawasaki's
Paul Carpenter
, who was third in the points, broke his wrist last week while practicing at home and is in danger of losing his place in the standings to teammate
Bobby Kiniry
.
Nice. We're back to U2, the good early stuff - "Gloria" – and we are reminded that the name of the Unadilla amateur track is U2. Brozik has never actually been to 'Dilla, so I am filling him in on all of the famous track spots, like the over-under tunnel jump near the Kevin Walker Whoops, the rhythm section that always has a true rhythm section (New Berlin High's marching band) playing nearby, the laser show that kicks off the three-wheeler race, and the swimming pool near The Central Café, which is right along the fence line in front of the Westin Hotel. He has no idea I'm just screwing with him.
You may have seen a teeny tiny thread over on
VitalMX.com
this week about a column I wrote on
Pulpmx.com
on
Mike Alessi
and his future. It was just a small discussion that probably would've petered out if someone known as "AAA" hadn't signed on and thrown gas on the fire. (I would also like to thank AAA for really driving home my point in that story.) Then everything exploded, and I'd like to think that all that is good, and bad, about the message boards is right in that thread. I've said everything I have to say, but I'll just leave it at this: If you don't think there is room in our sport for an opinionated, factual column like that, you're very, very wrong.
Check out
pulpmx.com
for more stuff, including Ping telling us all another story about some photos I found. On that note, here's
David Pingree
.
Starting on a sad note, I received
this link
in an email earlier.
Jed Mingo
, the truck driver for Team Solitaire, was killed in a plane crash last week. According to the article, the three people on board the plane were Jed, pilot Jordan Mingo, 26, and Ron Mingo, 54. Jed will be remembered tomorrow morning by motocross chaplain Steve Hudson, and there will be a moment of silence. Our sincere condolences go out to all their friends and family.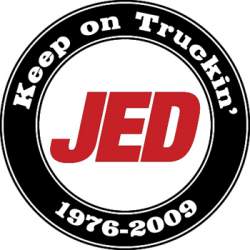 Unadilla is one of the most unique tracks on the circuit. If you've never been there, you probably have some candy-coated vision of it in your head from historic photos and legends that have been passed down. I had very distinct images in my head of big, thick berms of soft, grass-filled soil around the whole track, separated by innumerous mounds of braking and accelerating bumps.


Johnny O'
ripping through that amazing dirt and the first time I raced there in the nineties, all that good soil went bye-bye. It was a rockfest and under the boulders was hard-packed ground that was chock full of more boulders. For the first seven or eight years I raced there, I hated it. I would be in a foul mood from the time I boarded my plane in CA until I checked into my room in Utica or whatever rural town they shacked us up in fifteen hours later. It always reminds me of a scene from
Planes, Trains & Automobiles
trying to get to that place. It's an hour from my house to the airport, an hour through check-in and security (which gets more and more like a cavity search at a Turkish prison every year), a four-hour flight to an East Coast city, a forty-five-minute flight on a miniature plane to Smallville, NY, a twenty minute bus ride to the rental-car center, an hour and a half to Utica, and then another hour to the track in the morning. By the time I got to the track the next day I wanted to go off on my team manager like
Steve Martin
does at his rental-car agent in the movie.
Eventually, I learned to respect the place. I had to change my mindset when I went there; it wasn't about racing against other riders at that track - it was me against that rocky, rough, superfast, man-eating sonnufabitch of a racetrack. The score is still 9-0 because I never once posted a solid overall there, but at least I wasn't as angry about it toward the end.
"November Rain," Guns N Roses
. Wow. Now we are both tearing up. I used to have that CD, or album, or whatever they used to be called that you stuck into the radio. Might download that tonight to my whatever it's called now….
Speaking of
Unadilla
, here's one for "Ask Ping": Why do they insist on trying to call it "The Wall" when everyone knows it's the "Screw U"? I mean, that's like calling Gravity Cavity "The Ditch."
I have to agree on this one. There are three things you can count on in New Berlin, New York: Gravity Cavity, Screw-U, and intoxicated fans. I don't want a
Unadilla
that doesn't have all those things. So if there is anyone out there trying to call LaRocco's Leap the Lucas Oil Leap or trying to call Screw-U something else, show some respect to our traditions.
All that said, I won't be in
Unadilla
this weekend. I'll be just north of Toronto at Walton for the last round of the Canadian nationals. Since
Paul Carpenter
went out with a broken wrist I'm flying in to represent the #101 the best I can.
Steve Matthes
is coming with me since he speaks the language. It should be fun.
Oh yeah, I caught this exclusive video of
Travis Pastrana's latest feat
. I don't know how the guy does it.
Iggy Pop, "Lust for Life." Reminds me of Trainspotting, starring Ewan McGregor as a heroin-addled Scotsman in one of my all-time favorite movies. Ewan went on (and down) to become the future Darth Vader in those Star Wars prequels, then back up with his around-the-world motorcycle documentaries.… But back to Trainspotting. With Iggy Pop, New Order, Pulp, Lou Reed, Underworld, and more, it's got to be one of the all-time great movie soundtracks.
Now
Steve Cox.
Last week,
Elliott Olson
(Rainbow Studios) and
Neal Pabon
(THQ) stopped by my house to show me the new
MX vs. ATV: Reflex
game for Xbox 360 and PS3. It was very cool of them to come by. They had a big preview for lots of people that day, but it was on the other side of Los Angeles, and if you live in the area, you know what it's like to drive to the other side of L.A. in the middle of the day. That's your whole day there. So they just brought the game to me. They plugged in the Xbox (the special one they have for playing developing games instead of completed ones) in my man cave (office) here at my house, and off we went.
Supercross Circuit
for the original PlayStation, but I think it has finally been eclipsed.
First things first, it's the dirt. In one of the freeride areas, Elliott showed me how to do donuts in the dirt. When you do it, you dig a hole into the dirt. Everywhere you go, you leave tracks and moved dirt behind. There are even areas where there's water nearby, and if you burn out deep enough, your ruts start filling with water too.
The benefits of this are apparent right away because tracks now change depending on the lines all the riders are taking. If you need to make up time on someone, you can start carving inside in the turns, and within a couple laps, you have good inside lines to make up time with. In addition, if you don't pay attention to your lines and change them sometimes, your "fast" lines will slow down as bumps and ruts start interrupting your flow.
Last song before we close here is on, and it's INXS' "Kiss the Dirt,"
which once again points to Aussie success this weekend.
Then there are the controls. They are all-new this year, and for those of us used to the old system, it takes some getting used to, but ultimately, it creates much more control over your rider and bike, so once you get good at it, you can really start to separate yourself from others.
Elliott also gave me some tech talk about how they fixed the online aspect of the game for this edition, and although I think I got what he was saying, I can't recite it back to you guys. Suffice it to say that he claims all of the lag and other issues from the last game are gone with this version. Time to go online and get your moto on!
You know, I'm really digging the idea of road-tripping to a retro weekend, even if it is eight hours in the car with Dan Hagerty. Here's hoping 'Dilla does it again next year and that supercross brings it back, maybe as a nod to 1976 and the first Anaheim SX (or was that December '75?). It will be tough to top the salute to Anaheim '86 they did two years ago, but 1976 always sounds fun—and Anaheim '76 had the King Kong Jump! "Calling Jendro and Prater, calling Jendro and Prater…."
We went out and rode the 2010 Yamaha YZ250F this week at Perris Raceway, and although we got to it a little bit after most of our competitors, it was on a track we are very familiar with, so besides the
video from the day
, we should have some informative stuff to add about the bike once the article on it hits the net (probably after I land in Syracuse).
And speaking of Syracuse, off we go to
Unadilla
, which is simultaneously the coolest and most frustrating track on the circuit. It's cool because of the scenery and the history, but it's a complete dead zone for cell phones, so don't expect any Twitter updates this weekend unless they've built a tower nearby. For updates, head over to
AlliSports.com
.
And you'll want to do that, too, with GEICO Powersports Honda's
Kevin Windham
coming out to race his first MX National in a couple years, and his first ever on a 250F. It's going to be a hoot. Check out
his interview here
. I'm pretty sure the Colt 45 is for after the race, but you never know.
Wow, in one of the strangest coincidences in road-trip history, we got stuck in a traffic jam above Scranton; turned off to find an alternate route, saw the Asterisk truck at a Damon's Ribs, and walked in to find Tommy Carson and Rob Buydos, who belive it or not, had just run into Jeff Emig, who was sitting next to them at the same restaurant. It's a small, small motocross world.
Simon "Cowell" Cudby
added a gallery of some 2009 outdoor images, plus a few new ads that he recently shot to his website. Check it out
right here
.
In case you missed it,
here's an excellent article
on the three drummers—
Jordan Burns
(Strung Out),
Erik Sandin
(NoFX) and
Rory Koff
(No Use For A Name)—that made up the musical influence and support of the Moto XXX team.
Here's a short video
that the JGR Toyota/Yamaha guys pulled together of their new rider
Christian Craig
at the track Monday.
We've got a new riding tips video section courtesy of
LocoMX.com
. Last week we learned about starts, and this week the topic is whoops.
Click here
to watch the latest video.
Anyone who knew
Marty Moates
or was a fan of the iconic SoCal motocross man,
here's a gallery
Eric Johnson
spotted online.
Take a lap around Loretta Lynn's
courtesy of MXPTV.
Congratulations to our Kicker iKick winner,
Stephan Albert
of Las Vegas. Stephen's name was randomly chosen from our list of TGI Freeday entrants. This week we're giving away a Vortex rear sprocket and set of handlebars.
Click here to enter
.

Okay, we're almost to the old Broome-Tioga exit, which means we're getting close to Unadilla, so it's time to hit "send" and get my Crockett and Tubbs on! Thanks for reading Racerhead, see you at the races.