Number Cruncher: #56 and #9 Redux
Welcome to the Shift Number Cruncher Redux. We've ran some popular numbers in the past few weeks and received some super cool feedback e-mails. Number nine ended up getting the biggest response, as predicted, but there was also some cool #56s that people sent in. We have a cool idea in the mix for next week that we think you folks will enjoy. Until then, check out some of the best reader feedback e-mails that have popped into our inboxes.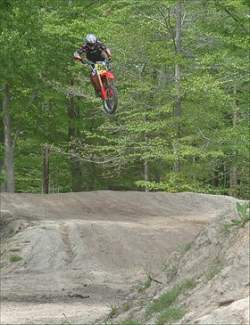 Mark Swart
Andy,
Hi from Afghanistan! I saw 56 come up and I wanted to send you my pic! I never made it to pro, but I've been running the number since 1988 and have raced in 10 different states on five different brands with 56 over the years! It has brought me a ton of trophies and is pretty much a part of my identity. This is one of my favorite pics. It's from a practice track called Snake Creek MX in Delaware, when I lived in Maryland.
SFC Mark Swart
Regional Command East PA NCOIC
Bagram, Afghanistan
Andy,
Here is that pic of Croft #56 (and Marty Smith). The bibs they're wearing makes it look like it may be the Mid-Ohio USGP.
Josh Heintz
Chris Riesenberg reminded us that Kelly Smith was the #56 holeshot master.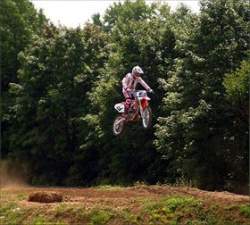 Scott Lukaitis
Hey Andy, here is one for you. Me!
Back when I used to ride I was #9.
Scott Lukaitis
Lukaitis Photo
NJ Motocross

Claudio Cabrini sent us these awesome vintage #9 shots: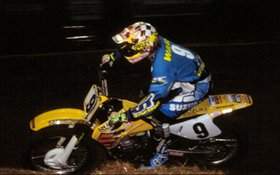 Larry Ward in 1993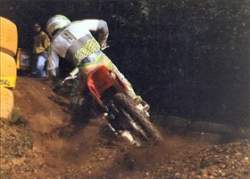 Johnny O'Mara in 1990 at a race in Italy riding a strange pink Kawasaki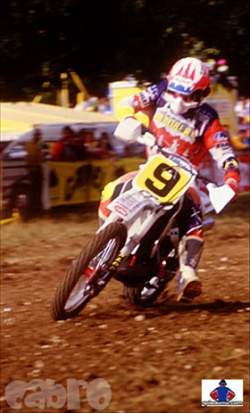 Kurt Nicoll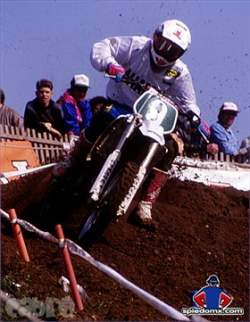 Pekka Vehkonen in 1992
John Osborne from Cary, Illinios sent us these old school #9 shots from
Red Bud
: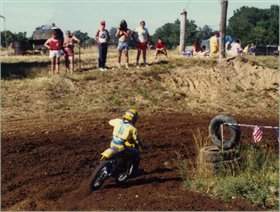 Erik Kehoe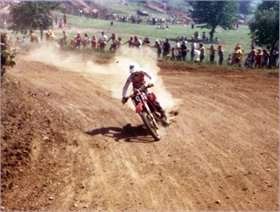 Johnny O'Mara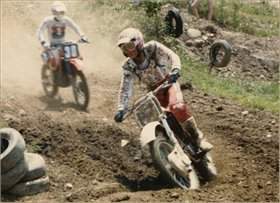 Keith Bowen
Rick Conley reminded us that one of the greatest #9s of all-time wasn't a motocrosser but more than deserves a notice.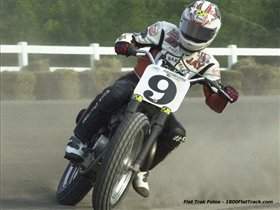 Jay Spingsteen
Jason Weigandt had this to add on #9:
Last year Shane Watts lost his factory support from KTM in the off-season, so he was looking for revenge when the GNCC tour began down in Florida. He was ranked #9 from the 2006 season, and it looked like Shane's best days may have been behind him. Not quite! Wattsy was fired up as a privateer, and he went out and won the grueling, whooped out Triton GNCC--his first GNCC win since 2003! "I'm just like the rest of the enthusiasts out here," said Watts in another of his classic podium interviews. "I buy my own bikes, I buy my own parts, I don't even want to do a burn out up here on the podium because I don't want to waste a top end! So for all of you guys who buy your own stuff, this one is for you!"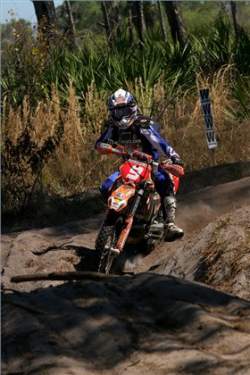 Shane Watts
Once again, we would like to extend our gratitude to everyone who clicks on the Shift Number Cruncher every week. We have a huge vault of dusty slides we are going through that are sure to keep things interesting for a long time. Stay tuned next Wednesday for a special spin on a special number.