Welcome to the Shift Number Cruncher. Josh Hill's big win in Minneapolis got our gears turning about an interesting coincidence with factory Yamaha giving riders their first big win. In addition to that, Yamaha has been big for a lot of riders who made a change in their career. There was a lot of speculation about Hill's change from the 250F to the 450. Turns out the change lit a spark under the young Oregon native (and so did his new coach Ryan Hughes). And like I said, Yamaha has been the catalyst for this spark on several previous occasions and provided the factory power to help some of the sport's all-time greats win their first races and championships. Check out these boys in blue (well, a couple in white and yellow) and the numbers they used to claim glory.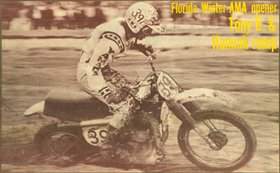 Bob Hannah
photo: Courtesy of Cycle News
Bob "Hurricane" Hannah
won his first premiere class event wearing #39 riding a factory Yamaha. In 1975 he was a DG Suzuki rider, but Yamaha's Kenny Clark saw something in him, signed the wild child from the desert, and Hannah immediately went to work by winning the 1976 Florida Winter-AMA title (back then a big deal). When the storm finally settled the career win total numbered 70 (included some Trans-AMA wins), which is kind of fitting as the man who would eventually surpass his outdoor win record used #70 to claim his first win.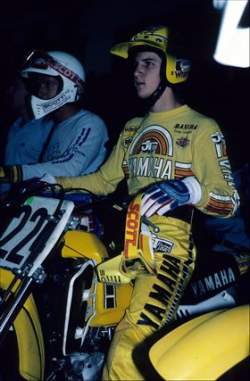 Ron Lechien
photo: Courtesy of Moto Verte
Every moto trivia piece gets a little better when you add in The Dogger!
Ron Lechien
was a super-gifted 16-year-old Yamaha rider when he was handed a Yamaha factory contract as a rookie. He won his first 250 Supercross even younger than
Josh Hill
—Dogger was still 16 when he won the June 11, 1983 Orlando SX. And eight days later, he won his first outdoor national in the 125 class at Lake Whitney, Texas!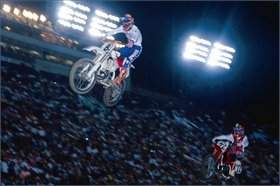 Damon Bradshaw
photo: Racer X archives
The #8 has been really good to Yamaha guys. Here's The Beast from the East,
Damon Bradshaw
, during his rookie season in the 250 class. He won his first 250cc main event running the eight on a factory YZ250. But the interesting part is that he actually won the Osaka Supercross back in the fall of 1988 while he was still an amateur!
Doug Henry
was already a NESC legend when he showed up in a minivan at the '91
Hangtown
National, riding the #31 DGY Yamaha. That day he earned his first of many national accomplishments by winning what is still considered the muddiest AMA motocross race of all-time—yes, even muddier than
Millville
'06—at
Hangtown
, in the only AMA Motocross race ever cut down to a single moto due to weather.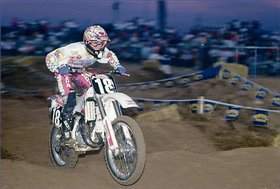 Jeff Emig
photo: Racer X Archives
Jeff Emig
was a lifetime Kawasaki rider when he made the switch over to factory Yamaha in 1991. By then he had won three 125 SX races on the #36 Kawasaki KX125, but once he went white (which Yamahas were back then) Fro caught fire, winning more 125 supercrosses that year, then claming the AMA 125cc National Championship the following season wearing #8 on his YZ125.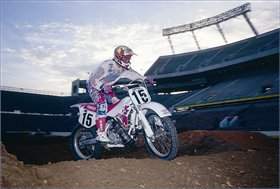 Doug Dubach
photo: Courtesy of Moto Verte
All-around good guy (and great starter)
Doug Dubach
was in the right place at the right time at the June 5, 1991 San Jose SX. That's where leaders Jeff Matiasevich and Guy Cooper cleaned each other out at the end of the race, opening the door for Dubach to get his one and only AMA Supercross win that night.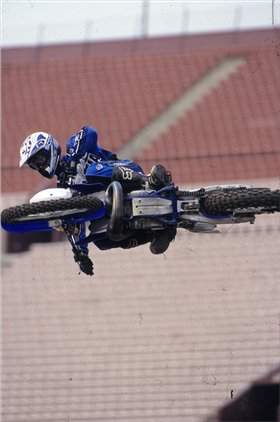 photo: Simon Cudby
And speaking of factory Yamaha #8s, here we have a young
Kevin Windham
laying it flat during his first full-time season in the premiere class. Like Emig, he was a lifelong Team Green rider before he made the jump to blue (which Yamahas were by now). He had already won a premier SX by then—the '97 Charlotte SX—while actually participating in the West Region 125cc class. That's something no one else has ever done, though
Josh Hill
's old amateur rival
Ryan Dungey
was one spot away from doing that in Minneapolis!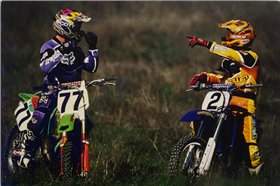 The author and Jeremy McGrath
photo: Bowyer archives
This was a cool time in our sport. There was so much uncertainty as McGrath had jumped ship from Honda to Suzuki, lost the supercross title to Kawasaki's Jeff Emig, then made another switch to Yamaha in 1998. As dominant as MC was on his Honda, it's hard to argue that he enjoyed some of his best years on the blue machine. (On a personal note, this picture is one of my most cherished possessions. Jeremy had only a couple rides on his YZ when I got to go riding with him in Beaumont, Ca while filming for
Terrafirma 4
.)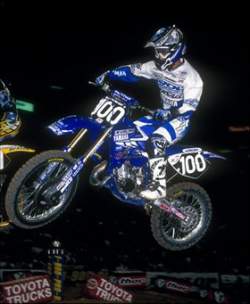 Ernesto Fonseca
photo: Racer X Archives
One of the strongest records in the AMA history book is the five race win streak of Costa Rica's
Ernesto Fonseca
. "The Fonz" ran #100 to put a hurtin' on the 125 East Region division in 1999.
Trey Canard
was looking like he was going to challenge this record, but he fell a couple races short. On a side note, it's too bad
Josh Hansen
isn't having as much success with his #100 Gibbs Racing Yamaha.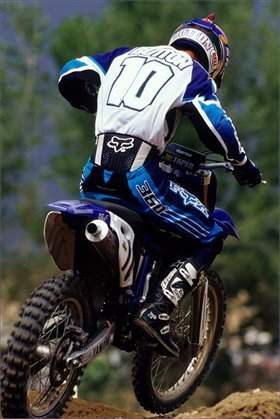 Jimmy Button
photo: Simon Cudby
#10 is a number that
Jimmy Button
will always remember as he carried it to victory at the 1999 running of the
Washougal
National. Core moto historians will recall that Jeremy McGrath raced in this event.
Trivia question
of the week: What were MC's moto scores and what number did he use?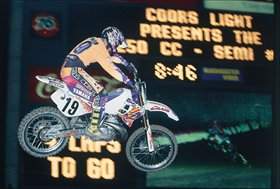 Mike Craig
photo: Courtesy of Moto Verte
Another almost forgotten win was the 1994
Michael Ray Craig
special at Tampa, Fl. "Stingray" wore #19 to his first and only premiere class victory. As big as it was, Craig would lose his ride by the end of the season.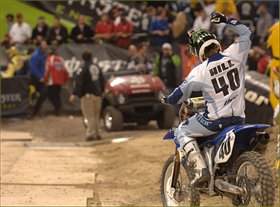 photo: Carl Stone
What a win!
Josh Hill
begged to ride a 450 and claimed he had winning speed on the big-bore machine. Well, in his first full season on the YZ450F Hill already has a couple of second-place finishes and now a big, BIG win. Congratulations Josh, in a year filled with major headlines, your victory is one of the coolest yet.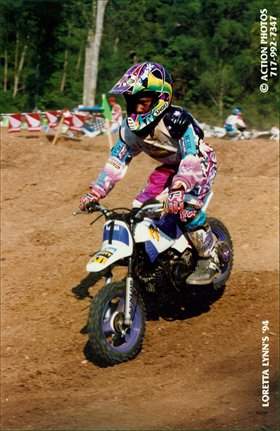 photo: Thom Veety/Action Photos
Finally, a rare pic of
James Stewart
on a Yamaha at Loretta Lynn's '94. Bonus trivia: Stewart lost the Pee-Wee title in the year shown, but who beat him—and what was he on? First to
answer
gets a
Racer X
Swag Pack.