Welcome to the Shift Number Cruncher. The theme for this week is pretty cut and dry. When Jake Weimer won the Lites Main event last weekend in Phoenix, he went from the outhouse to the penthouse and reinserted himself back into the West Coast title chase. Yes, he is still a ways behind, but as that class has shown over the past couple seasons, consistency is hard to come by and you just never know what will happen or who will win. Jake had to be thinking somewhere along those lines as he took the white flag and rode his hardest to hold off Ryan Dungey and win the first AMA SX main event of his career. People are calling it the best race they've seen in years! And it's with a nod to such hype that we dedicate this week's column to Weimer and his #30.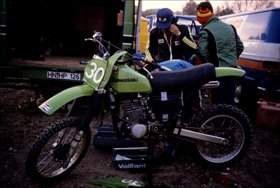 Torlief Hansen
photo: Dick Miller Archives
Let's kick it off with some old school. Here we have
Torlief Hansen
's circa 1978 KX250 sitting idle waiting for battle at a GP in Spain. Torlief was a Swedish speedster that spent some time here racing and winning in the Trans-AMA series. Our own Scott Wallenberg told me that Torlief is the fastest man to never win a world title, and he still rides today as a test rider for Ohlins suspension. Check out that beauty. That thing was bad ass for back in the day! Also, DC's not sure, but this photo may have been taken by none other than Geoff Fox, the patriarch of
Fox Racing
.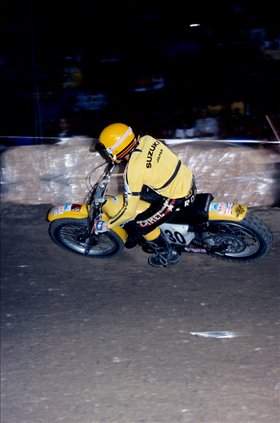 Roger DeCoster
photo: Dick Miller Archives
Here we have "
The Man
" running #30 at the 1977 Superbowl of Motocross. It was kind of hard to look cool back in the '70s but Roger's Camel leathers with the yellow fold-over-the-top moto socks were definitely sano flush! Did you know that Roger DeCoster actually won a supercross? It was at Daytona, 1974, in the 500 class in what was called "the Yamaha Superseries."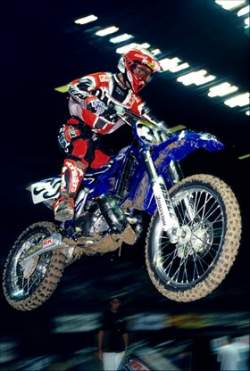 Takeshi Koikeda
photo: Simon Cudby
And for some international flavor, here we have Japan's
Takeshi Koikeda
running the thirty at the 1999 US Open of supercross. Takeshi was one of Jim Holley's understudies.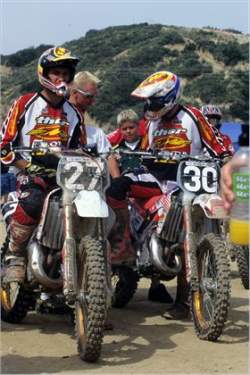 Casey Lytle
photo: Eric Johnson
Just like Weimer,
Casey Lytle
wore #30 to his first main event victory at the 2000 Phoenix Supercross. Pretty cool, huh? Casey's now working with KTM and the MDK effort.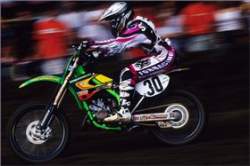 photo: Simon Cudby
James Stewart
ran #30 in his last appearance at Loretta Lynn's in 2001. This was the calm before the storm. Everyone knew he'd be fast, but I'm not sure anybody saw that 2002 outdoor season coming. Whether it's SX or MX, the record book shows more 125 wins for
James Stewart
than anyone. He was amazing on a one-two-five!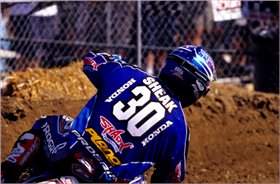 Scott Sheak
photo: Simon Cudby
Scott Sheak
ran #30 during the waning moments of his career in the 2002 season. "Iron" Sheak ran some races for the Plano/Shark team before taking over as team manager.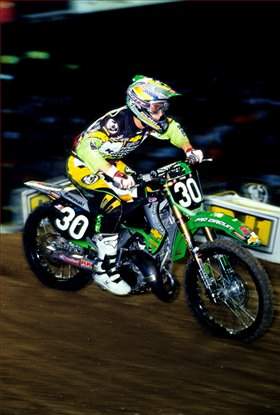 Matt Walker
photo: Simon Cudby
Here we have
Matt Walker
at the 2003 Phoenix Supercross. Matt won the first supercross of his career the year before in Houston, but he was running #68 for that win.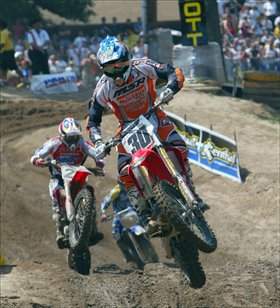 Craig Anderson

photo: Steve Bruhn

Craig Anderson ran the big three-zero in 2004, one year removed from shocking the world and winning the 125cc class at Southwick while riding for Yamaha of Troy. His number the day he won? #109.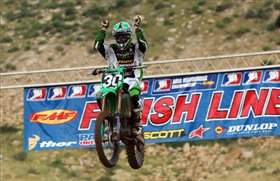 photo: Steve Bruhn
While riding for Pro-Circuit Kawasaki,
Ivan Tedesco
won the Lakewood National in 2005 and went on to claim the AMA Motocross Championship in the Lites class, and then went and helped take care of business at the MXoN.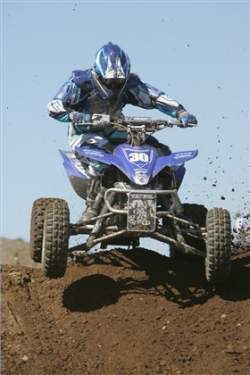 Travis Spader
photo: Shane Hartman
Here's some four-wheeled love with
Travis Spader
from St. Pleasant, New Jersey of the AMA ATV Pro motocross tour. Travis also has a Master's Degree in Physical Therapy. Keep an eye out for some big things with these guys in 2008.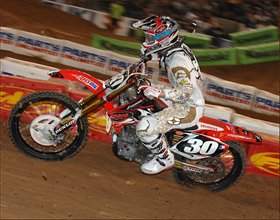 photo: Carl Stone
How about ole
Jake
getting it done last weekend? I've been watching him for a couple seasons now and always knew he had serious speed. Then, when he won that race at the U.S. Open, I had him in mind as a contender for the 2008 Lites title. I knew A1 was a freak deal for him and he would come out swinging in Phoenix. Plus, he was armed with #30, which seems to have helped a large amount of guys get that first win. Atta boy, Jake.
Other 30 stuff
There is a big #30 that I'm leaving out that deserves some respect. Larry Brooks earned and raced with the number three times throughout his career and on three different machines. The first two people that can e-mail me a #30 Larry Brooks picture and name the three bike brands he used #30 on will get a free Racer X t-shirt. Andy@racerxill.com
Thanks for reading!