Welcome to the Shift Number Cruncher. As the year is quickly coming to a close we thought we would change things up a bit and look at the column from a different angle and under a different light. As we thought back on the year, there was a number that seemed to play into almost every major headline in professional motocross. I mean, look at all of the instances and variables that this week's number applies to. From the AMA Supercross runner up, to the MX2 World Champion, to the shift in ownership in the AMA permanent number system this number was a big deal across the globe. We already crunched this number a couple of months ago but after some more thought it occurred to us that this is easily the number of the year. Check it out…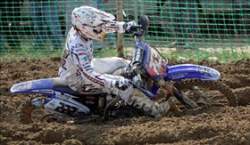 Antonio Cairoli
photo: Steve Bruhn
"
Super Tony
" absolutely demolished the MX2 field in 2007 wearing #222. He had a lot of people in the states nervous about the Des Nations but he never really got rolling at Budd's Creek. I wish he would have shown up at
Glen Helen
because I think that track would have suited his style a little better. Maybe next year?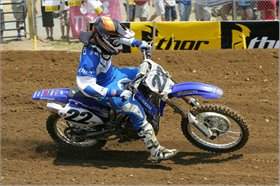 photo: Steve Bruhn

Chad Reed had a solid year. He won the Toronto and San Diego Supercrosses, The US Open, and Bercy. Although, I still think the strongest performance he put in all year was his ride at the Budd's Creek round of the Toyota AMA Outdoor Nationals presented by FMF where he smoked everyone except RC and Bubba on his way to the podium. And I tell you what, his rides at the USSX and Bercy are making that little race at A1 coming up in 38 days. Did you hear that? Thirty eight days!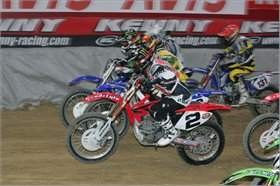 Jeremy McGrath

photo: Steve Bruhn

Jeremy McGrath has been the owner of this week's number for quite some time and he finally gave it up to a worthy rider for the 2008 season. He ran the number on his late model and his off road truck and will still use it on his dirtbike. He looked good racing with it at Bercy too. It's still hard to think of MC as anything but #1 though.
Check out the world wide press of
Ryan
and his new AMA permanent #2
-
Dirt Rider
cover
-
Moto Magazine
UK
-
Moto X
The deuce was just everywhere in 2007. Who is the greatest rider that used it this year? Was Cairoli's mastery of the World Championships the most intelligible accomplishment? Was McGrath's last Supercross the coolest #2 moment? Did RV Park's MXoN ride make the biggest number two statement? Or does
Chad Reed
's #22 stand above all? Send your thoughts to
andy@racerxill.com