Between the Motos: Scott Sepkovic
We're a few days away from the 19th Annual Monster Energy/Kawasaki Steel City National presented by Anderson & Strudwick, and it looks to be a very exciting weekend as it's also the final round of the three-race Monster Energy Triple Crown of Motocross, and both Ryan Villopoto and Ricky Carmichael have a chance for clean sweeps. We got in touch with Crown AMG's Scott Sepkovic—himself a Western Pennsylvania native— to get the scoop on what's in store for this weekend.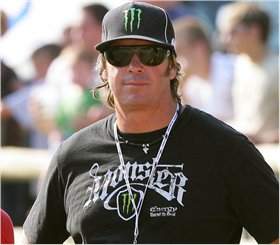 Crown AMG's Scott Sepkovic

Racer X: This coming weekend, Scott, it looks like you may be handing out a lot of cash as both RC and Ryan Villopoto have a shot at sweeping the Monster Energy Triple Crown of Motocross.
Scott Sepkovic: Yes, they do. That's a total of $51,000 between the $10,000 for the Lites [250F] class and the $30,000 for the Motocross [450] class. The overall winner will also get $1,500, and then we also give $1,000 to the top privateer, along with giving away two brand-new KLX110s that are Pro Circuit-modified.
Although it's not a surprise for RC to have a shot at sweeping the Triple Crown, it's cool to see Villopoto with a shot as well.
Absolutely. The fact that it's coming down to the final event and there are two potential winners, it's awesome. It's nice that Monster Energy can give back to the sport.
And it's pretty cool that both of those riders are sponsored by Monster Energy—it's a win-win situation!
[Laughs] Yes, I'm excited to see that the money will be going to Monster athletes. When I was involved with the Bud Light deal, I was actually at the drag races to see Budweiser have to give the Miller Lite team cash at the Bud Shootout, so that was interesting. So it is great to see at this point that only Monster-supported riders are eligible for the money.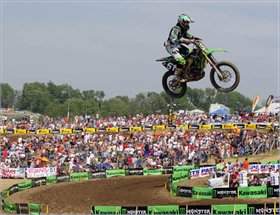 Can Villopoto sweep the third round of the Monster Energy Triple Crown in the 250F class this weekend?

You were the guy who pretty much helped spearhead the whole energy-drink movement when you brought Monster into the sport, and now our sport is totally saturated with energy drinks. Do you seen an end in sight?
You know, it's great that there is a lot of outside money coming to our sport, but next year we'll have a total of eight energy drinks, and we only have three podium positions, and at the end of the day I think someone is not going to get what they really want out of it. So I can foresee in the future that there won't be eight for a long time, because I just don't know if everyone can get out of it what they want.
For people who don't know, tell us the extent of your involvement with Monster Energy.
Well, I don't work for Monster. I own Crown AMG, which is an athlete management and marketing company, and we basically consult for Monster Energy and pick opportunities for them, whether it be an event, athlete, or brand direction. And we've been involved with them for the past four years and pretty much been with them for the building and success of the brand.
It's obvious to see how much Monster Energy has grown, as you can walk into pretty much any convenience store or gas station and grab a can. Off the top of your head, do you have any numbers showing how much the brand has grown over the past few years?
Well, I can tell you that on Yahoo Finance there was a quote on there that said, "How do you get a stock to grow 3,900 percent?" And the answer to that on the website said "street credibility," and they added that Monster has done that through motocross, skateboarding, snowboarding, skiing, and surfing. So it's been all through the action-sports channels to get that credibility with the influential youth of America. They also said that Monster was the "stock of the decade." So overall numbers, those are the types of numbers I can give you. But I can tell you it's been a real wild ride!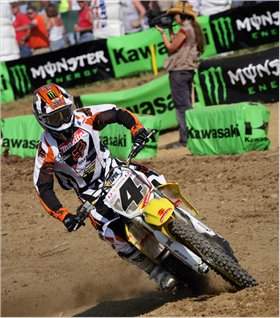 RC is going for his second-straight sweep of the Monster Energy Triple Crown of Motocross

Will Monster Energy be involved with motocross for a long time to come?
Yes. I believe that Monster is one of the few that will get what they invested in and expected out of it. Fortunately, they came sooner than later. I know Red Bull has done this for a while, but when you look at the success that Monster has had in building their brand in a very short period, I think that's why a lot of the others are coming to the party as well. They saw that it worked for Monster, and they want to try and duplicate that formula.
But maybe they're too late?
I think when you have eight different brands there, the market is definitely saturated. I wish everyone could get what they want out of it, but I think it's going to be difficult.
Can you tell us anything about Monster's plan for the 2007 season?
They actually have another year on their contract with Mitch Payton's Pro Circuit Kawasaki team, and they're looking to extending that for several years to come. We will also have another Triple Crown of Motocross next year, for sure. I think what we did with the outdoors and what we've done with the Triple Crown, it's really the core and the heart of the sport. So my input to Monster is that this really is what the core is. I love supercross, but I do think the outdoors is the heart of the sport, and I think it's been a very strong impact with the core consumer.
Besides being a huge weekend at the track with the Monster Energy Triple Crown festivities, you probably have a lot of family and friends you're going to see this weekend. Is this the busiest weekend for you out of the year?
It is, for sure. But it's great to be able to come back home to see my parents and family and people I grew up racing with. I'm looking forward to a great event, and I'm glad Monster Energy is a part of it. I think it's been great that Monster has been successful on the back of something that we all love—and that's motocross racing. Congratulations to them.
One final question: How much is a podium chug worth these days?
[Laughs] I'll just say that it's worth a lot!