Four-time AMA National Champion Jeff Emig spent quite a few seasons in the expert analyst chair for the TV broadcasts of the Lucas Oil Pro Motocross Championship, but he was not part of the broadcasts this year (he'll explain that below). Of course, he watched the races and still has his take on what went down, so we rang him up.
We'll also have more from 'Fro later this week on some deeper, broader topics. As always, 'Fro's passion for the sport runs deep.
Racer X: Did you have a chance to watch any of the motocross races this year?
Jeff Emig: [Laughs] Yeah. I just put it on mute though!
It's too bad you missed it; the announcing was better than ever!
[Laughs] Yeah, I'm just kidding. I really enjoyed the new trio [Grant Langston and Georgia Lindsay] that you work with. It certainly has given me a different perspective on my own position with supercross, sitting back and listening and becoming a fan, even maybe at times a critic. Watching how you would interact with Grant… I'm watching as a fan. I thought you guys did great. I was really entertained. It helped me see from a different perspective how my job works.
Just for the record, you were not fired and you did not quit; you were not on strike. There is no bad blood between you and the sport of motocross.
No. Initially I heard that you wanted me out and you wanted them to do something different and give me the boot. I'm fully happy to know that that was not true…I'm kidding. Last fall I signed an exclusive broadcasting deal with Feld Entertainment for Monster Energy Supercross and so that's where we're at with it.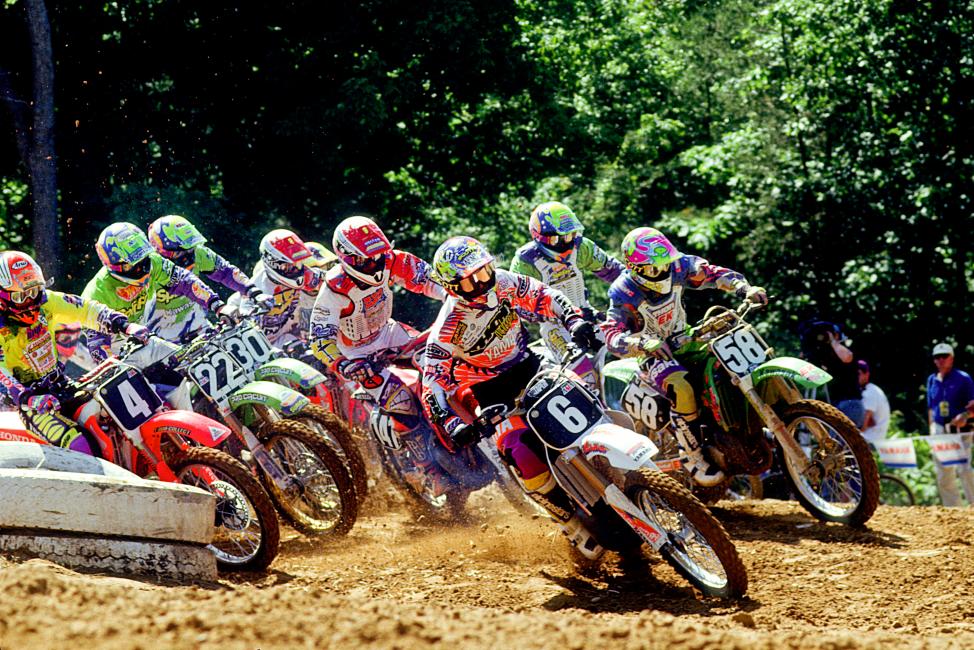 You got brought up a few times this summer, though. Jeremy Martin is the last Yamaha champion in that class since you, and you're pretty old now. That's a long time ago, Fro!
Yeah, 1992. There was one other stat, like to have back-to-back race wins or something odd, that I had on a Yamaha and now he has, too. But I found myself having an emotional connection to him being on a Yamaha and winning… There was a comparison, or I found some sort of connection emotionally, where I was really pulling for him. And it really had to do with my history of being on a Yamaha and riding for the company at a different time. It was interesting. I was really, really proud of him. That was an outstanding season.
And that really came out of nowhere. You were at every supercross and seeing it. What a turnaround for this guy who wasn't even making the main events to win this title. Did you talk to anyone in the pre-season, like Glen Helen, "Look out, there's your champ right there"?
No. I had to ride premier class in supercross in '92, and I didn't make the first main event of the year. I think the first main event was Anaheim—I didn't even make the main. So I didn't make a main in supercross, and then as the year went on, by the end of the motocross championship I was the champion. So kind of a weird little scenario, a connection there also.
The most amazing thing about it—obviously him and Cooper Webb also—they really got the jump on everybody, but they were almost as good at the end of the year. It wasn't like they got the jump on everyone and then the field leveled out. For a little while other guys like Blake Baggett were getting close. But he was pretty much just as good at the last race as he was that first one.
Yeah. There's no doubt that Bobby Regan and everyone on that team, they were tired of not winning. So the amount of effort they were putting into it, and their belief in themselves, the riders' ability, and what they could accomplish. I think that it was they knew that they were on the right track. But it's those really deep, dark, shitty times where you question, "What do I want out of this?" "Who am I?" And you get challenged. Sometimes the answer is "I don't want to do this anymore; I'm not good enough" and sometimes the answer is "You know what? I'm going to work harder. I'm going to work harder than everybody else, and I'm going to work smarter, and I'm going to pull this off." That's what we witnessed this year with Jeremy Martin. He had some low lows and his highest highs. It's interesting how those times also seem to go together.
I think you had your fair share of both ends.
I look back on my career like it was a real roller-coaster ride. Would I have preferred for it to be a nice steady incline each year? Sure. But, unfortunately, that's from the decisions that I made and the life that I led, that's how it was. But I'm also very fortunate that I was able to have the success that I did.
What about the 450 battle? It was exciting to watch, that's for sure.
The Indiana round, I was actually just looking at a photo from the start of moto one from Indiana. It came down to attitude in the mud. Who wants it, who's going to step up. [Ryan] Dungey had all the momentum. Everything was going his direction. And Ken [Roczen] was so determined to get the holeshot. He risked everything in the first turn, classic photo. He almost went down and got the KTM completely sideways. He risked everything. At that point he said, "I have to do it now. This is where I win the championship." And, really, if you think about it, it was won with that holeshot.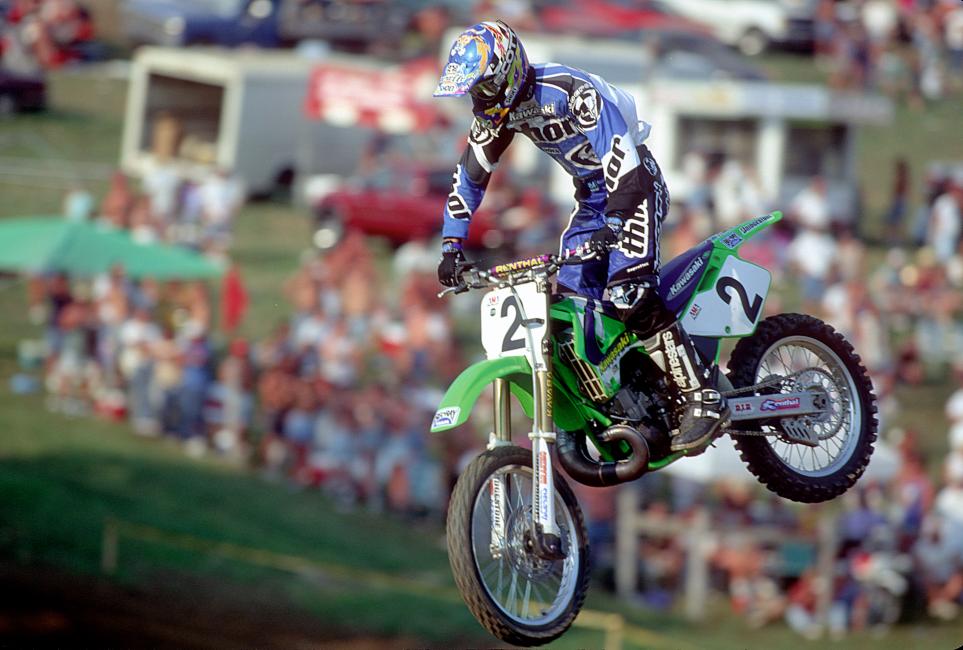 Yeah, if he goes down there, it's totally different.
It's the risk/reward. Dungey doesn't typically take as big of risks. Kenny is the type that he's going to go for it. He just took the risk, and fortunately that time it played off for him. He was rewarded by earning the championship.
Kenny was struggling at one point there, maybe three-quarters of the way through. Do you think that's a lot of just racing that for the full season for the first time?
Yeah, and being into his training program the way that he was, and riding the full season, riding the 450, I was really impressed with how he finished up the championship. Kenny is such a special rider, along with Dungey and [Trey] Canard, [Eli] Tomac, the riders in the 450 Class were so impressive. I sent a tweet out after that moto at Unadilla where the four riders just went at it. If the average viewer, especially the viewers that watch motocross and know how to ride, if they really could understand how difficult the track at Unadilla was, and the type of intensity that those four rode with, the level they were on in that moto, or both motos really—I was blown away. I was questioning whether on my best day if I could have ridden at that level. I was totally impressed.
Those guys were motoring. And Canard's becoming everybody's favorite. It was amazing to see him finally put this all together and then stamp it there at the final race.
In my experience with this, once the championship battle develops, typically those riders in the battle, whether it's two riders or three riders, they typically pull away from the pack because they are riding with such intensity and at such a different level, because the grand prize is waiting for them. And a rider that is not battling for that title, they just can't match the intensity because they don't have that carrot dangling out there. To me, that's what made Trey Canard that much more impressive. He was looking at it from a completely different standpoint, that just to win a moto was for him as good as winning the championship. So he did that; then it became, he wants to win the overall, and he did it. So the guys better look out next year because Trey Canard is back.
I remember every year we would point that out. There wouldn't be any spoilers left by the last two races or so—the championship guys would just be gone. So that's a really good point.
It was a very unique championship in that regard.
My last thing is going to be for supercross here coming up this year. I don't think anyone even knows who we're even going to see on the gate or what's happening! This is one of the weirdest scenarios we've ever seen break out. It's impossible to know who's even racing. It's so weird.
Yeah, but when we get to round one of Monster Energy Supercross, the intensity, the excitement, the hope for each rider that they're the rider that's going to win the title—it's all there. Because it's the first race of the new season, it's just an excitement that no other race has.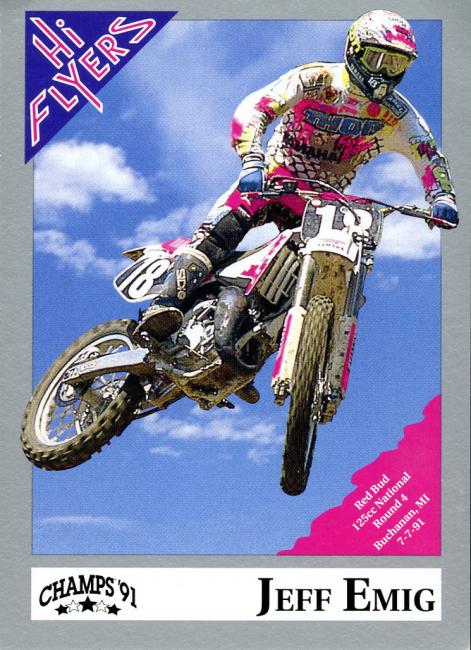 One last thing, just tell everybody what happened with your Loretta's comeback.
I was basically traveling around the world the whole month before the Loretta Lynn Amateur National. I was fulfilling some obligations. I was doing a video photo shoot down in Australia for Shift. We were having one of our Shift Ride On Tour events, riding with Bilko and Cam Sinclair, Cheyne Boyd, Dylan Long. End of the day, time to go home, time to catch my flight back to the United States the next day I made a little mistake and crashed on a kind-of freestyle double and broke my collarbone. That was July 12th. The frustration level was off the charts because I'd put so much effort, time, training, sacrifice, everything it takes to be involved in Loretta's, and it was all done.
That's what I was going to point out; you had stuff the month before, but you weren't taking it lightly. You had to do that stuff, but you weren't taking this Loretta's thing lightly.
No, you can't. I don't care what class it is—50cc shaft drive, the Vet 50 plus, or any class that you can compete in there, to win it you have to be prepared. You have to put the time in and the work and everything. That's one of the things that make a championship and a season so important there, so valuable. Whether it's the kids that are on their way to becoming professionals or the kids that win the 50cc class or the Vet guys, you put a lot of time and effort into it to have the victory. That's what everybody goes there for is to win.
Will you try this again?
I don't know. Being injured at age 43 sucks. But there is a desire to race that event, and it's been a long time since I've raced there. So it was pretty frustrating because I was really looking forward to being back at the ranch. It was really cool that a company that I work with, Rocky Mountain MC, stepped up and they title sponsored the event. It was frustrating and disappointing, not to mention I hear that the weather was the best that it's ever been, and I didn't even go to the event. So that kind of ticked me off a little bit too!
It was pretty nice. Did you kick that around? Just going anyway to hang out? Would it have been too painful to just watch?
Yeah, but what was interesting is that I spent seven weeks at home after supercross, and then July 1st I started traveling. I was basically traveling the whole time leading up to the event. We did a Ricky Carmichael University at RedBud, came home for a day, went to Australia for over a week, still came home for a couple days, and then we did more Ricky Carmichael University in Europe. We attended the Stefan Everts and Friends charity event over there. So I was basically going to be gone riding all over the world leading up to the event. I found that for some reason in that month of July that I was really homesick. I missed my family a lot. So once I was injured I just decided to ditch the amateur national and really get some quality time with my wife and children. That's the thing, as a racer if you're healthy and Loretta's will always be there for you the next year.
Was the collarbone a big deal? Was it just some time off or did you need surgery?
No surgery, just time. Who knows, the fans are calling for it all on the polls, talking about their favorite past champion to race the Vet classes. I know that rubs some people wrong, guys like myself entering these amateur Vet classes, but we are motocross racers just like all the other Vet riders that go to the qualifiers. We pay our entry fees and parking; we do the qualifiers just like everybody else. I hope that the other competitors that we race against in these classes understand that we're just like them and we just want to race motocross. Loretta's is arguably the best amateur motocross race on the face of the planet, so I hope that they appreciate that a rider like myself enjoys the event and values it just like they do.