Sam Boyd Stadium
Las Vegas

,

NV
Race Center: Las Vegas
Monster Energy AMA Supercross Championship
Welcome to Racerhead, and one last week of Monster Energy AMA Supercross. The series concludes this weekend at the Las Vegas SX, which has been sold out for some time now, even though all three championships are clinched. It goes to show what a great weekend the finals have become—if you've never been to the Vegas Supercross (or the Monster Energy Cup coming up in October), you don't know what you're missing.
The race airs live once again on SPEED, beginning at 10:00 p.m. Eastern, 7:00 out West, and I heard from director Chris Bond that they have a few new things in store, including a balcony table—ESPN "Game Day" style—for three special guests they have invited to participate in breaking down the action: Trey Canard, Chad Reed, and Kevin Windham (if he doesn't up and decide to try to race!). They will offer their takes on the evening and the action from both divisions. Sounds like it should be a lot of fun.
And speaking of talent, it's also time to say farewell (for now, anyway) to an old friend, a rising star who has done nothing but deliver lap after lap of near perfection. We've watched him come out of nowhere and literally become an industry leader. He's been challenged and he's been insulted, but he's never stopped trying his best. As a result, he's evolved into a supercross icon of sorts. It's his focus and dedication, not to mention the creativity he brought to the sport, that we're going to miss....
Unfortunately (and we've had to say this too many times), Red Arrow is out for the rest of the season. In fact, he may not be coming back. Thanks for the memories, Red Arrow, and good luck on your new career with MapQuest!
On a serious note, before we get into the week's real news, on behalf of my mom and my whole family, I would like to thank Charlie Mancuso and everyone at Feld Entertainment-Motor Sports for honoring my dad by naming the East-West Shootout after him. My dad was all about new ideas and the big picture, and along with Bill West and C.E. Altman back in 1985, he came up with the idea of a 125cc class in AMA Supercross, split into East and West regions to give young riders a chance to enter the series and sharpen their teeth on smaller bikes before jumping into the deep end. I think it's worked extremely well. My dad passed away in 1998 after a long battle with leukemia, so I deeply appreciate this ongoing gesture from the series itself.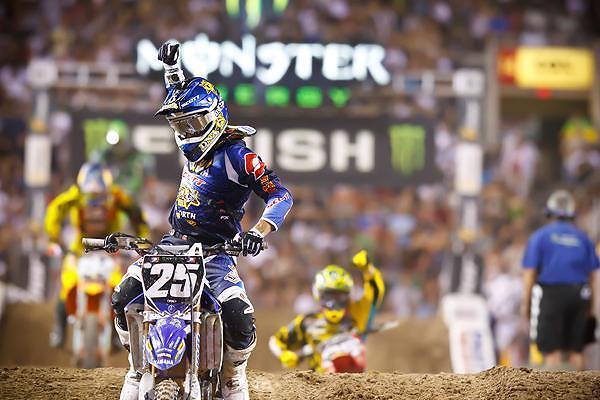 Last year's East-West Shootout winner was Ryan Sipes.
Simon Cudby photo
I am not actually in Las Vegas—the Lucas Oil Pro Motocross Championship is rapidly approaching, so I am working on some final things to prepare there. (And speaking of preparing, all riders entered in the series MUST have their baseline ImPACT test in hand before Hangtown, the test is now mandatory for AMA Pro Motocross.) So let me pitch it over early to Steve Matthes, who just attended the series' last press conference for the year at Sam Boyd Stadium.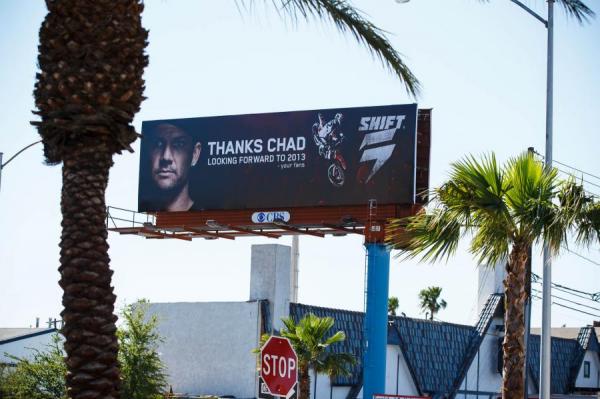 How cool is this billboard in Las Vegas? It's a shout-out from Shift MX and Fox Racing to Chad Reed on his great early season.
Simon Cudby photo
The press conference here in Las Vegas has just wrapped and the racers are gearing up to do some laps for the photographers here. It's round 17 of 17, which means we'll be asked if we're ready for supercross one more time, and then the curtain will fall on the 2012 Monster Energy AMA Supercross season.
The champion, Ryan Villopoto, won't be racing here, of course, but he was here at the press conference talking about the season. With his ACL replacement just days old, RV is already in therapy and walking around pretty good considering what he's gone through. He did confirm that there won't be any Nationals for him and the goal is to come back for the October race back here in Vegas. Perhaps you've heard of that Monster Energy Cup race coming up?
The battle for second should be a good one with JGR Yamaha's Davi Millsaps holding a seven-point lead on Honda's Justin Brayton and a 12-point lead on KTM's Ryan Dungey. All the above racers were here at the press conference, and all the guys said they'd like to end up in that second spot. Shocking stuff, I know.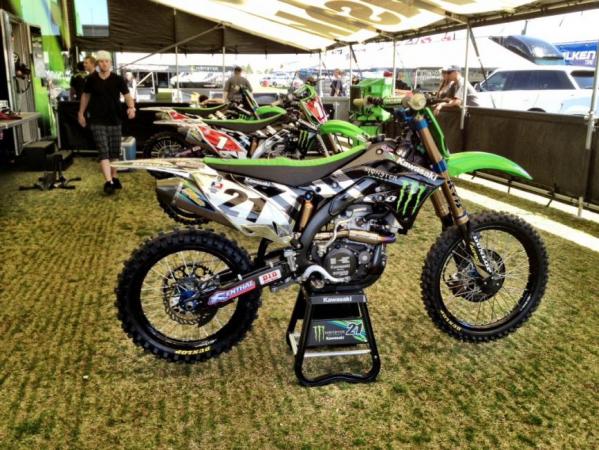 Weimer's bike looks pristine for the season finale in Vegas.
Simon Cudby photo
As we all saw, JGR team manager Jeremy Albrecht gave a revealing interview to that known troublemaker media guy Kit Palmer from Cycle News (kidding—Palmer is everything I wish I was as a journalist). In the interview, J-Bone was somewhat critical of
James Stewart
's lack of communication this season. That caused team owner Coy Gibbs to issue a statement correcting Albrecht in saying that everything was fine with Stewart and his communication. It was a bit bizarre to say the least, and last night when I spoke with Albrecht about it, he just said he's not talking to anyone ever again and issued a firm "no comment" whenever I asked him anything else about it.
Monster Energy Kawasaki busted out a cool-looking black-framed and black-swingarmed KX450F for Jake Weimer to ride, and RV's bike will just be there to look nice. You may think the Kawi guys are copying Chad Reed's Honda from last year, but the green guys made sure to say they did the same thing in 2007 with James Stewart's machine, which was also very cool.
The 250 East and West champions spoke, and that was an easy deal seeing as how they're both from the same team. Eli Tomac and Justin Barcia both spoke about the pressures of winning the titles and, in another revelation, said they're relieved that they don't have to race Vegas to win the title. I had a good talk with their GEICO Honda team manager, Mike Larocco, after it was done and he talked about working with the guys, developing the bike, and his thoughts on the injury bug. Look for that later this week right here.
The 2013 schedule was also announced and, as expected, Minneapolis makes its return to the series while New Orleans was dropped (also no surprise, though it was a fun race). So we're going back to the Metrodome near the end of the series, and I'm calling Ryan Dungey as the heavy crowd favorite right now.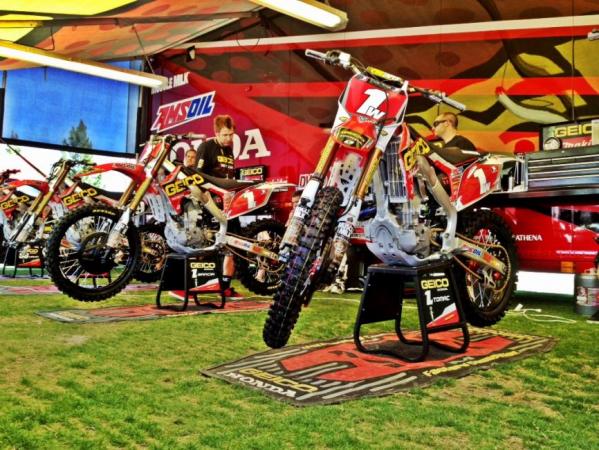 There's a lot of red under the GEICO Honda tent in Vegas.
Simon Cudby photo
With the opening round of the Lucas Oil Pro Motocross Championship coming up, the big talk in the pits is Stewart. I expect a flurry of press releases early next week, and the first one will say that JGR and Stewart have parted ways amicably and the next one will be that James Stewart is going to race for Yoshimura Suzuki for the nationals. I wrote about this last week, talked about it for a while, and again, I'm very excited to see how this works out for James.
Despite Team TwoTwo Motorsports manager Dave Osterman not agreeing with me on Twitter, I think Stewart is in much the same place Chad Reed was when he left Kawasaki at the end of 2010. Reed didn't like the bike then, Stewart doesn't like the bike now, and both veterans were written off by a lot of people. Reed badly wanted the open spot on the factory Honda squad but they went with a cheaper option in Josh Grant, and that is what made Reed start his own team. I'm sure he'd tell you that starting his own team was the best thing that he could've done, but at the time, in the fall of 2010, there wasn't as much optimism about the deal.
Stewart's not starting his own team, but he's not been getting the results he's used to (much like Reed in 2010, who was just a top-ten guy in SX when he got back from injury and then after winning the opening round at Hangtown wasn't a factor at the other nationals) and he believes the Suzuki is what he needs, just like Reed believed the Honda was what he needed. Happy rider = fast rider. I doubted Reed in 2011, and I was wrong. I'm not going to do the same thing with James Stewart!
Okay, check out the Pulpmx Show Tonight Las Vegas SX edition at 6PM where we're going to have a lot of in-studio guests and you just never know how it's going to turn out.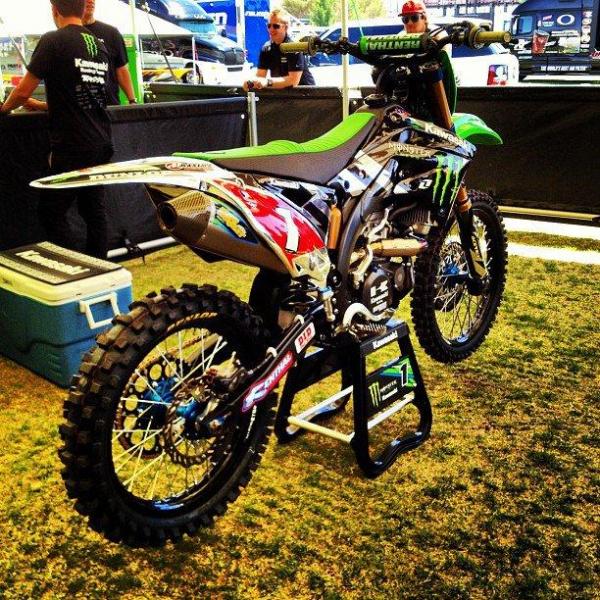 Although RV won't be racing in Vegas, due to a torn ACL, his bike is on display.
Simon Cudby photo
Over to David Pingree:
The Troy Lee Designs team was hit hard with injuries last weekend. Like, Mike-Tyson-right-hook-to-the-groin hard. Cole Seely cased a jump in practice and folded himself over the top of the following jump. The impact lacerated his liver and his kidney and put him in the hospital for several days. It looks like everything is going to be okay with Cole. His teammate Travis Baker had his own crash in the following practice and suffered a concussion.
Since the team's third rider, Christian Craig, is already out with a wrist injury, that leaves the TLD guys without a rider. They acquired the services of one of their first TLD support riders, Billy Laninovich, to fill in for this weekend's finale and also the first five rounds of the outdoor nationals on a 450. Billy wore TLD gear as an amateur right when Troy Lee Designs was entering the gear market, so it is a bit of a homecoming for the two. For Billy it will be a great opportunity to get on some great equipment for a few rounds and see what he can do.
Racer X is hosting its own ride day next Friday at the new Lake Elsinore Motocross Park. The facility will remain open to the public all day, but from 1 p.m. until 5 p.m. the main track is going to be prepped and open to all the national-participating pro riders and race teams looking to get some laps and testing in before the motocross season opener in Sacramento one week later. This will also give them an idea of what to expect when the series comes back to Lake Elsinore in September for the finale. That is, potentially, an especially important round, as championships could be decided there. These guys will want to make sure they have their setup working well at that venue. For the track crew, it will be a good dry run for what to expect when the world's best descend on them later in the summer.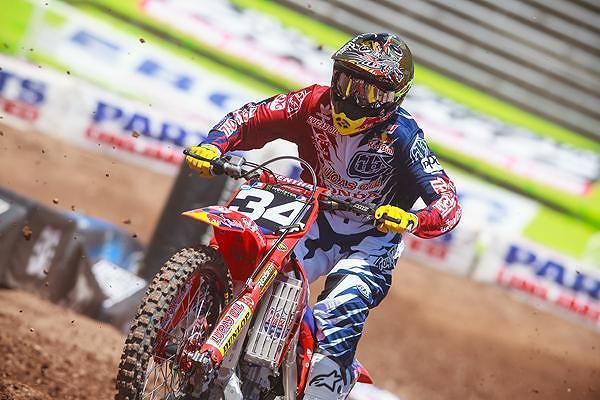 Salt Lake City was unkind to Cole Seely and the Troy Lee Designs team.
Simon Cudby photo
And for those looking for a cool moto event during the break between SX and MX, you should check out the Red Bull X-Fighters event at Glen Helen. This International FMX tour rarely stops in the U.S. (this year's tour goes to Dubai, Turkey, Spain, Germany, and Australia) and it will be worth checking out. According to Red Bull's PR, the course is massive, their largest ever, and will include 30 different riding options, including a step-down, a bowl-curved wall, a quarter pipe, and a 160' jump—the biggest ever in competition. For more information and for ticket options go to www.redbullxfighters.com.
Villopoto going out with an injury is really shaking things up, and apparently there are some heavy negotiations going on between Kawasaki, Monster, and Pro Circuit regarding which rider will go where. Broc Tickle was supposed to go to Kawasaki if one of their riders went out with injury, but apparently the guys at Kawasaki would like to see Tyla Rattray come over for the summer. Mitch Payton simply wants to do what is best for his team's chances at winning a title this summer, and Rattray plays a big part in that, I would assume.
Another rider who has been mentioned is Ivan Tedesco. Since Ivan has already won titles for Mitch, it would seem like an easy fit for him to come back for the summer. However, Ivan's deal with H&H is a twelve-month contract. If he walks for the summer to ride for a different team, he would have to be compensated for. I know a couple other teams that were looking at Ivan as a fill-in rider for the summer but didn't have the cash to put it together. Maybe they will let him run H&H gear or something? It will be interesting to see how it plays out. My guess is we will know something as soon as this weekend since time is running out before Hangtown.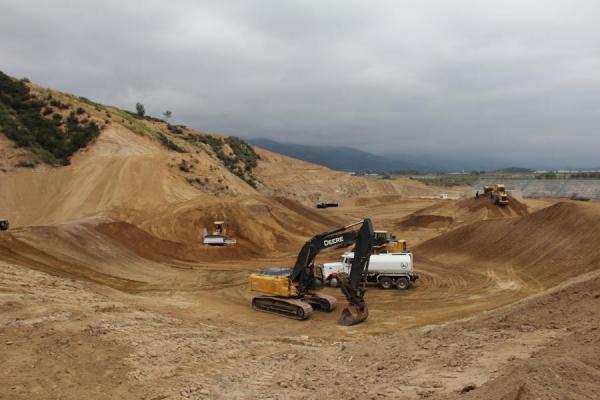 Here's Aaron Hansel:
As Ping mentioned above, lots of stuff happening with the Monster Energy/Pro Circuit Kawasaki team right now. As expected, one of their riders will not be lining up to race this weekend, but it's not who you expected. That's right, after some deliberation and testing on his shoulder, word came from Pro Circuit yesterday that Dean Wilson will on the gate for the finale in Vegas, and Darryn Durham will not.
It's good news for Wilson and the PC team, as it means he'll probably be healthy enough to defend his Lucas Oil Pro Motocross Championship this summer. After all, why would he be racing this weekend in a series that's already been decided if he wasn't healed up enough to race a fresh series that begins in two weeks? It's also good news for the fans, as the presence of Wilson in the East-West Shootout should make the racing action all that more exciting. Who doesn't want to see another Wilson vs. Barcia battle before they take it outside?
The bad news is what happened to Darryn Durham, who dislocated his shoulder and tore his labrum this week while practicing. We're still waiting for a timetable on his return, but we know he definitely won't be racing in Vegas. That's a big bummer for Durham, the team, and the fans. DD had a Lites SX win and his presence will definitely be missed in the Shootout. And unless it's a very minor injury, his presence is going to be missed for at least the first few outdoor races too. That's too bad—I was really looking forward to see what Durham could do on the Pro Circuit bike, especially at High Point, where he shot out to a huge lead last year in the first moto and led almost the whole way in front of a screaming hometown crowd.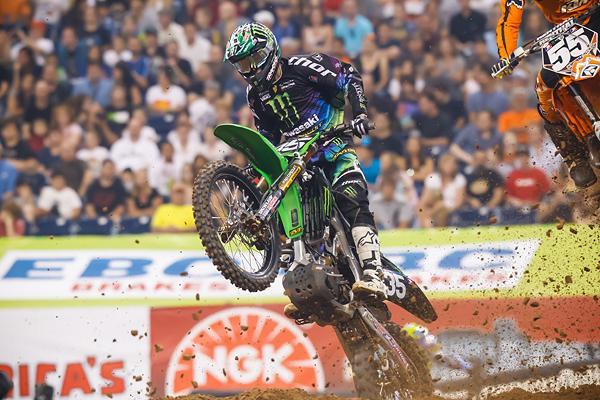 Darryn Durham will miss the season finale after injuring his shoulder in practice.
Simon Cudby photo
In even more Pro Circuit news, if you were following us on Twitter (@racerxonline) yesterday, you saw that Ivan Tedesco was out testing with the PC guys for a possible outdoor ride this summer. Ping has already talked about the reasons why it might and might not work, so I won't get into that here, but I'll say that I think it'd be pretty cool to see the former 250 National Champ back outdoors, no matter what size bike he's on.
Thanks, Aaron, let me put the rest of my stuff from the home office here...
The 2012 Lucas Oil Pro Motocross TV schedule was announced, and this year it will include 82 hours on domestic television alone. The races are again spread across three networks: NBC, NBC Sports and FUEL TV, and the first motos will still be available live—and free—on www.allisports.com. As for you international fans, please stay tuned, as we will be releasing the worldwide TV package next week.
Also, there will be a preview show next Wednesday, May 9, on FUEL that will include a look back at last season and what to expect this summer from the world's fastest motocross racers—at least the ones that aren't sidelined right now.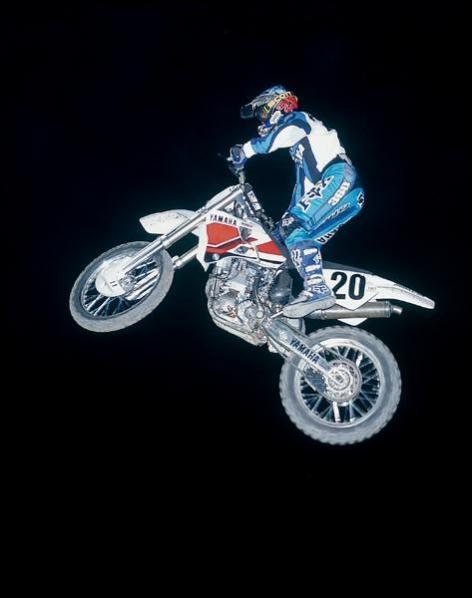 It's been 15 years since Doug Henry won Las Vegas on a ... four-stroke.
MotoVerte photo
This weekend marks a dubious anniversary for some: It's been 15 years since Doug Henry's world-changing win at the 1997 Las Vegas Supercross, when he rode that white four-stroke Yamaha to its maiden win in professional motocross. Jason Weigandt wrote all about it right here.
In the current issue (June '12) of Racer X Illustrated, there is an in-depth interview feature by Jean Turner with Ricky Dietrich, the super-versatile off-roader who has nearly landed on the podium a few times in the outdoor nationals. RD had been trying to make a crossover to full-time motocross, but 2011 didn't go so well with Valli Yamaha, and he ended up headed back to the woods for a gig in Italy with the Husqvarna World Enduro Championship team. Ricky spoke to Jean about hitting the reset button on his career, and thought that Europe was just the place for him.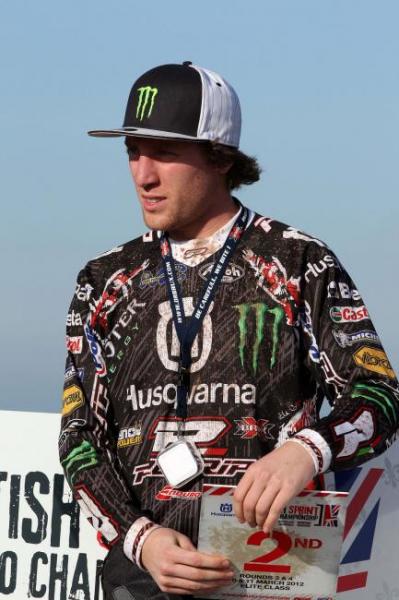 Ricky Dietrich has parked himself for a little while.
But it apparently wasn't enough of a full restart, as news recently surfaced that Ricky headed home last month and put his entire career on hold while he worked through some family-related issues. According to the team press release, he was happy in Italy, but life back home needed his attention. "It is a family matter of a personal nature that Dietrich feels would be best handled without the pressures of racing at this time." Ricky is a good dude—I drove from Southwick to Steel City with him and his longtime friend Riff after we all got stranded by that hurricane—and I really hope he gets things sorted, then gets back on track, both with life and his racing career.
I learned something interesting reading Alessi Weekly (I am a charter subscriber): Mike Alessi's birthday is May 19, the same day as the Hangtown Motocross Classic. Interesting....
Last year Hangtown did not go well at all for the #800. He crashed heavily in practice and banged his head good, forcing him to the sidelines and immediately out of title contention. But after a solid, consistent Monster Energy AMA Supercross tour, Alessi is primed to get back up front when the outdoors start. It's what he and his family and MotoConcepts team boss Mike Genova have been patiently waiting for. Having avoided the attrition we've seen in the first five months of the year, Alessi could be running the lead speed outdoors in two weeks.
Here's a glimpse of Tony Cairoli, courtesy of the gang at MOTO magazine in the UK, as they open their GP Chronicles video diary. Beautiful shots and a very cool-looking track in Fermo, Italy, make this a great video for your weekend.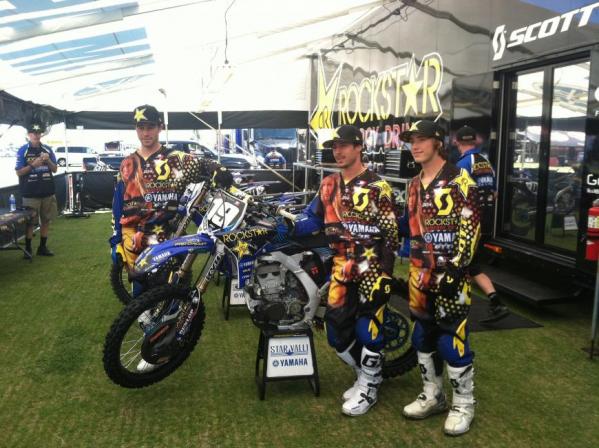 Check out the new SCOTT gear that was introduced today.
Photo courtesy of SCOTT
Tom Carson, one of the driving forces behind Asterisk, was telling me how much he enjoys The Vault, our comprehensive results archive that now includes every outdoor national and every AMA Supercross over the last four decades. Tom, who raced for more than a decade, asked me if we might one day add all the rider numbers from years gone by, as he had started to lose track of some his digits from back in the day. The good news is we are in the process of getting those numbers keyed in, but in the meantime, here's the AMA numbers Carson earned between 1983-'92:
1983 = #57
1984 = #93
1985 = #36
1986 = #45
1987 = #28
1988 = #34
1989 = #25
1990 = #37
1991 = #73
1992 = #51
And speaking of the old school, coming up this September is the Veterans MX des Nations at Farleigh Castle in England. Last year a U.S. team went, led by Jeff Stanton and including OG Team USA members Chuck Sun ('81) and Jim Gibson ('82), plus all-around fast guy Scott Burnworth. They did not win the Cup, but they had so much fun that they are planning on going back—and they might have some fresh company: Ryan Hughes is said to be preparing a 1989 Kawasaki KX500 with help from Pro Circuit and the guys at Kawasaki.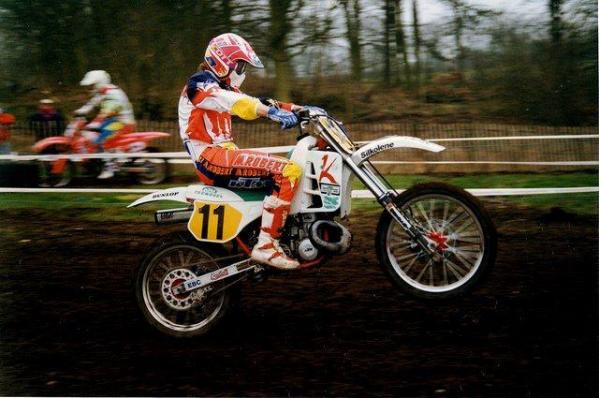 Kurt Nicoll will reunite with this KTM in September.
They will have stiff competition. Last year Belgium won, led by Werner DeWit. This time, Belgium may include Stefan Everts, who raced a mid-eighties KTM a couple weeks back for fun. The host England may have something to say as well, as Kurt Nicoll, the former Grand Prix star and now the COO of Travis Pastrana's Nitro Circus, is also planning on joining the fun, possibly alongside former world champs Dave Thorpe and James Dobb. KTM has been pulling together a very special old machine, according to event promoter Dave King.
"KTM in Austria have taken Kurt's factory KTM 500 from 1990 out of there museum and shipped it to England along with ample spares for Kurt to compete in the Farleigh Castle VMXdN on September 14-16," explained King. "This is the actual bike kurt used in the GP season that year along with his brother as mechanic and dad Dave (now FIM Race Director} as team manager. The bike was last used at the end of that season then carefully put into storage at the KTM factory in Austria. Kurt, who now lives in California, will make the pilgrimage to his favorite all-time track in September along with his brother and a Nicoll family entourage and of course thousands of British Kurt Nicoll race fans from back in the day.
"To get an ex-GP rider to come to the VMXdN is hard enough, to get him to race is near-on impossible, but to get him to race his actual GP bike is just the stuff or dreams! I would like to thank the many MX dedicated guys who have made this possible and look forward to seeing Kurt on his home turf once more."
For more info, visit www.vetsmxdn.co.uk or look them up on Facebook.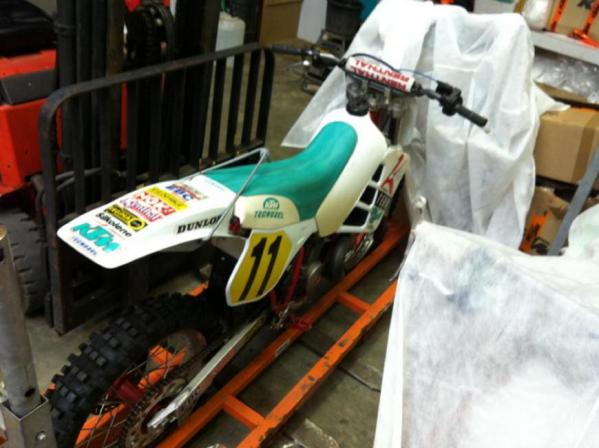 KTM have shipped Kurt Nicoll's '90 500cc GP race bike to England for the Vet MX des Nations in September.
The MX Rewind at Unadilla will be going off June 1-3, which is just four short weeks away. If you are on the East Coast and enjoy the history and camaraderie of motocross, then this is one event you won't want to miss. With over 20 famous riders scheduled to attend (Trampas Parker is the latest to confirm), the event will be a blast. New York has approved and permitted the beer tent for all three days, so the suds start flowing at 4pm on June 1, and all proceeds benefit the local fire department. Entries are also still open for both the vintage and limited post-modern/vintage classes as well. For the latest event information news and info, go here.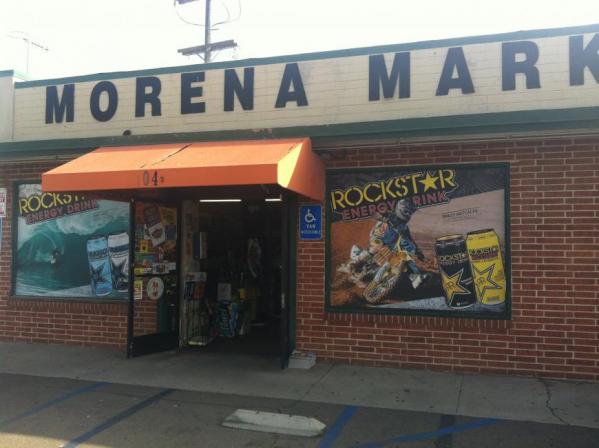 100%'s Ludo saw this photo at his local store and immediately thought, "The Nationals are coming!"
In case you missed it, here's the hilarious commercial for the Stimilon Motocross Challenge. Go to stimilon.com for details and signup info. Space is limited to 40 per class. The race takes place at MX 338 in Southwick, Massachusetts, on May 26-27: "The Stimilon Motocross Challenge is the event your Mommy warned you about...."
Check out Davi Millsaps and his trainer Pablo Toribio on Men'sHealth.com giving an inside perspective of what goes into training for motocross.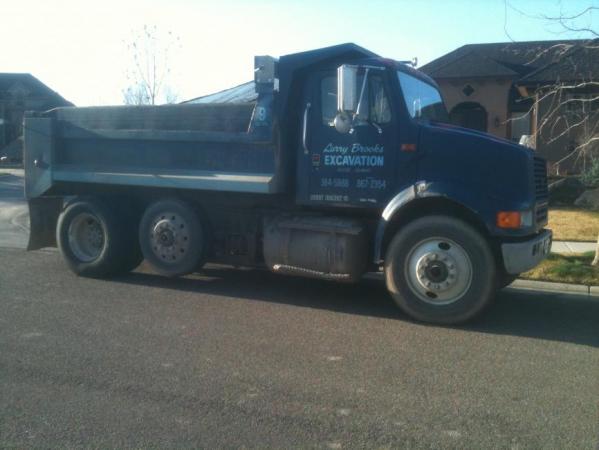 Scott Wallenberg spotted this truck and thought, "Larry Brooks has been moonlighting...."
Dark Green Motorsports in Penrose, North Carolina, may be America's first electric-bike motocross track, according to this report in Gizmag.
Two totally unrelated deaths this week, both shocking and sad. San Diego Chargers Hall of Fame linebacker Junior Seau shot himself at age 43 at his home in Oceanside, California. And this this morning the Beastie Boys' Adam Yauch, known as MCA, died from complications of his battle with cancer. Yauch was 47 years old.
Man, I was such a fan of the Beastie Boys back in the day. I used to make my own T-shirts with their CD covers, like Paul's Boutique and Check Your Head. When we road-trip to big races, me and friends like Hultner and Hicks and Cernic and Turbo would play their CDs over and over. We would sometimes go back to The Smiths or The Clash or over to Radiohead, but the Beastie Boys always seemed to have the right sound for the moment. Anyway, the band is not gone, but one of the driving forces is. Sad day.
That's it for this week. Thanks for reading Racerhead. Good luck to everyone in Las Vegas, and thanks to the riders and their teams for all of the entertainment and excitement they gave us all year long. See you at the races—fifteen days to Hangtown.