2023 Red Bull Day in the Dirt Down South Takes Place This Weekend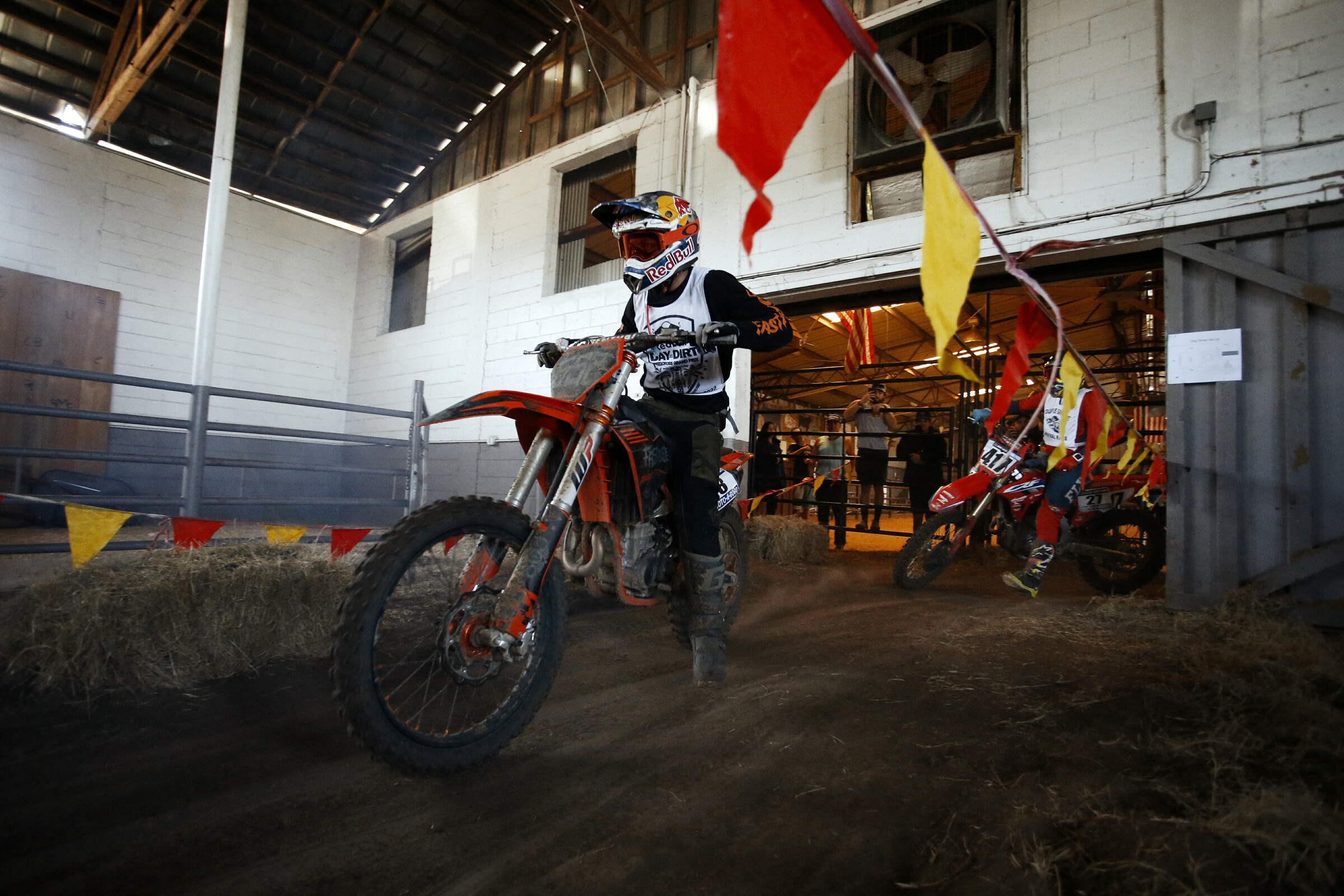 Main image by Chelsea Adams
The following press release is from Red Bull Day in the Dirt Down South:
The fastest party on two wheels is headed to Dade City, Florida this weekend, March 10th - 12th. Join us for good times and fun racing at the Red Bull Day in the Dirt Down South at Dade City Raceway.
The weekend will kick off with gates opening Thursday at noon, with registration open from 1pm - 5pm. Friday will see bikes on track with the Happy Hour practice sessions running from 9am - 3pm and the Reunion Race starting at 1:30pm, featuring classes for Cocoa Beach, Chicken Farm, Sunshine Motocross, Dade City Motocross or Gatorback, giving riders a chance to get back on the track with their old buddies or old rivals. Next will be a Red Bull Pro Athlete practice, giving the fans a chance to see their favorite rider tear up the Down South course. Finally to end the day, the Pink Flamingo Dash for Glory Pit Bike race will go down, be sure to bring your pitter and sign up at the track! After that we will meet you in the barn. Friday evening, Pit Viper will be hosting a party in the barn.
The racing continues on Saturday and Sunday, with notable two-stroke racing, vintage motorcycle racing, and team races. Late Saturday morning, the action packed "Old Switcheroo" race will go down where two man (or woman) teams swap a wristband in a transition area each lap! Later the Bossa Nova 3-man team race takes the track where all 3 teammates are on course at the same time, with Motocross des Nations style or Olympic scoring. Capping off the day will be Athlete autograph singing sessions and a Supercross Viewing party in the barn.
If you're still going strong, then you're in the running for the Ironman, that is if you are racing 5 races throughout the weekend, including the Coup de Grace. Don't forget your Hawaiian shirt on Sunday for the Moto-A-Go-Go team race, where riders can switch bike and switch wristband every lap. Remember that Coup de Grace we mentioned? It's a battle to the end, race is over when the checkered flag flies, and who knows when that is. Endure and persevere, victory is crossing the finish line!
Mark your calendars and check DayInTheDirtDownSouth.com or on their social channels for more details:
@DayInTheDirtDownSouth on Instagram
@DayInTheDirtDownSouth on Facebook