Carson Mumford Joins FXR/Chaparral Honda Racing Team For 2021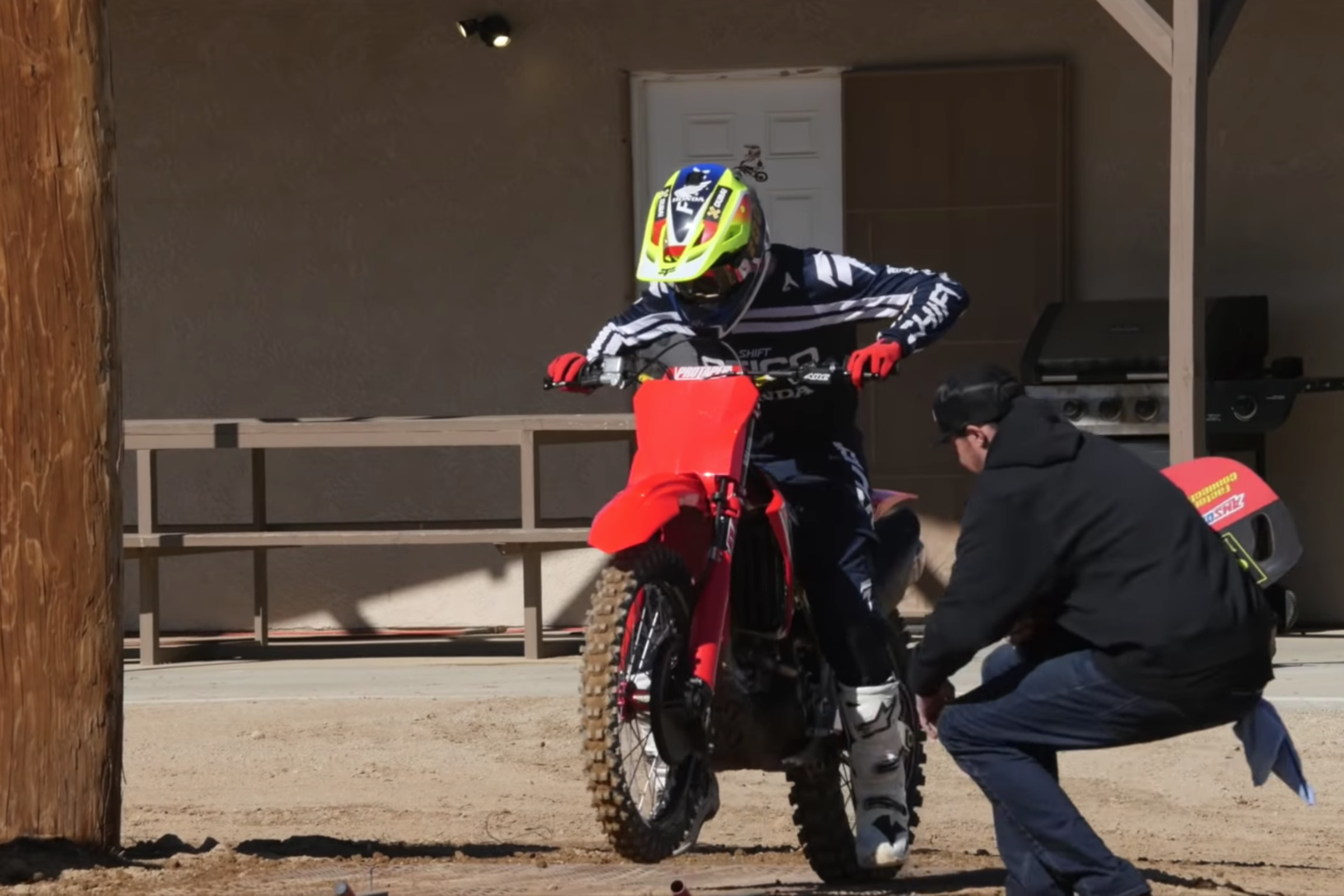 With the GEICO Honda team shutting its doors after the completion of the season, the entire team was forced to look for work elsewhere. Luckily, several riders and team members have found homes for the future—including Carson Mumford, who was able to find a home for at least 2021. In a YouTube video Mumford posted this weekend, he explained how he has signed with the FXR/Chaparral Honda Racing Team. Here is what Mumford had to say in the video:
"Coming into the 2021 season, I'm going to be riding for Chaparral Honda. Super stoked to be on the team. Everything has been going super well. I haven't been posting much about what I'm going to be doing but I finally got the contract signed and we got things rolling. Just started riding the bike and getting to work with the team more and more. I gelled with the XPR engine right away, same with the Enzo suspension, it was super on point and I got to work with Yosh[imura] and got some stuff going right away that was super, super felt at home so I'm happy with that."
"Just super stoked to be where I am at. There was kind of a period there where I didn't know what was gonna happen, as far as maybe I was just going to be a fill-in rider for who knows where or I was thinking about maybe buying bikes. But Chaparral stepped up with Michael Lindsay's team and just got the ball rolling there and I'm happy to be here."
You can check out Mumford' video announcement (that also includes riding clips of him testing the bike at his private test track) below:
The Amsoil/Factory Connection (GEICO amateur program) rider made his pro debut after the 2019 Loretta Lynn's AMA Amateur National Motocross Championship when he finished 20th and 36th, respectively, at the Unadilla and Budds Creek Nationals. Then, Mumford raced his first full season as a pro during the 2020 Lucas Oil AMA Pro Motocross Championship, finishing 12th in the 250 Class. He finished with a season-best ninth overall at both the WW Ranch National (10-11 moto finishes) and the Fox Raceway National (11-8 moto finishes). Mumford finished with three top-ten moto finishes on the year—his best finish being a fifth in the first moto at the muddy Loretta Lynn's 2 National.
Mumford will be alongside Coty Schock, the only other confirmed rider on the team at this moment.