The 2020 FIM Motocross World Championship was halted just two rounds into the season. With much of the world being hit with the COVID-19 outbreak, plans immediately were being changed for the remaining MXGP schedule. The sudden stop in the calendar also brought everything back to square one for Red Bull KTM's Antonio Cairoli. The Sicilian was dealing with two separate injuries when the gate dropped at round one in Great Britain a month and a half ago. Though Cairoli was able to finish third and fourth overall in the first to rounds, respectively, it was clear the injuries were still bothering him some.
We reached out this week to him to see how things are going, and how this downtime has affected him and his family.
Racer X: What has it been like spending time with your wife, Jill, and your son, Chase, during this time?
Antonio Cairoli: It's been very nice because you don't have this time often. In one way it's nice, but in another way it's a little bit difficult to focus in the season, when it will start and when not.
Have you been able to do much training?
I have been able to do some training. Mostly, I've been doing some rehab for my shoulder and for my knee. So, in one side it's good because I could make some progress on these problems that I had.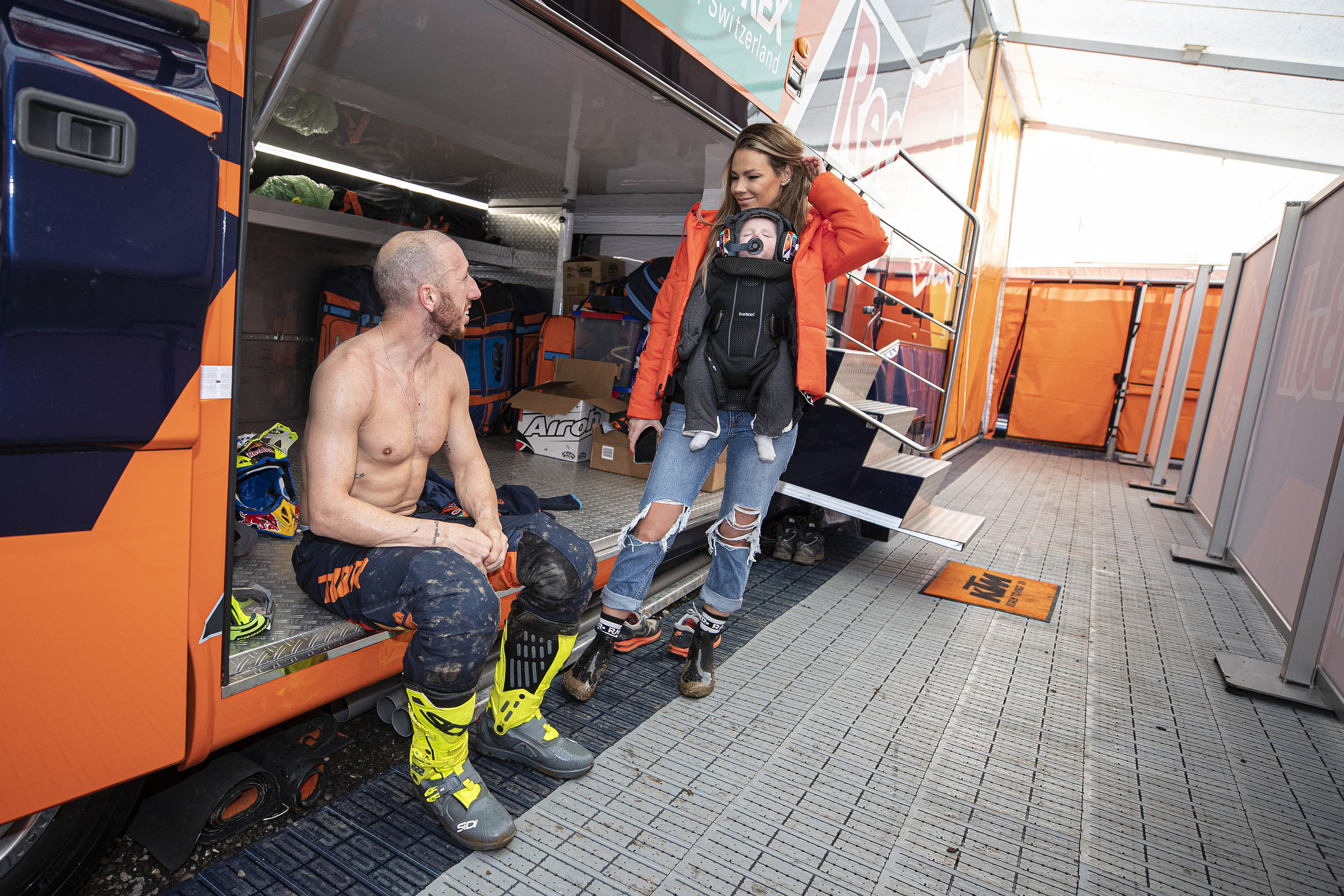 Talking about the first two rounds, you were not only nursing your shoulder injury from last year, but you also had tweaked your knee leading up to round one. How are you feeling physically right now?
Yeah, exactly. My shoulder was getting better and better, and then just before the first GP I twist my knee and I sprained again a little bit [of] my ligament. I need to stay away from the bike a lot. I only barely made the racing days. I had to just try to solve this problem and try to make my leg strong and try to avoid any twists again. So, this is mostly what happened.
Are you satisfied with your results from Matterley Basin and Valkenswaard, given the injuries?
Yeah, of course. I'm really satisfied about the first two rounds. I know I didn't have the pace to stay there in front, but we managed to close those two GP's on the third place in the championship. We tried to make as less damage as possible for the championship.
What has been the change in atmosphere within the team now that Jorge Prado is alongside you in the MXGP class?
It's just normal. Of course, Jorge is a contender for the title and a very talented guy, very young. So, it's good on one side to have him there because we can of course train together and learn from each other. So, it's nice in this side. But of course, we are both going for the championship, and on the track, everyone is an enemy. Of course, some of them are a little bit better than the other ones, so in this case of course having Jorge as a teammate is nicer than someone else.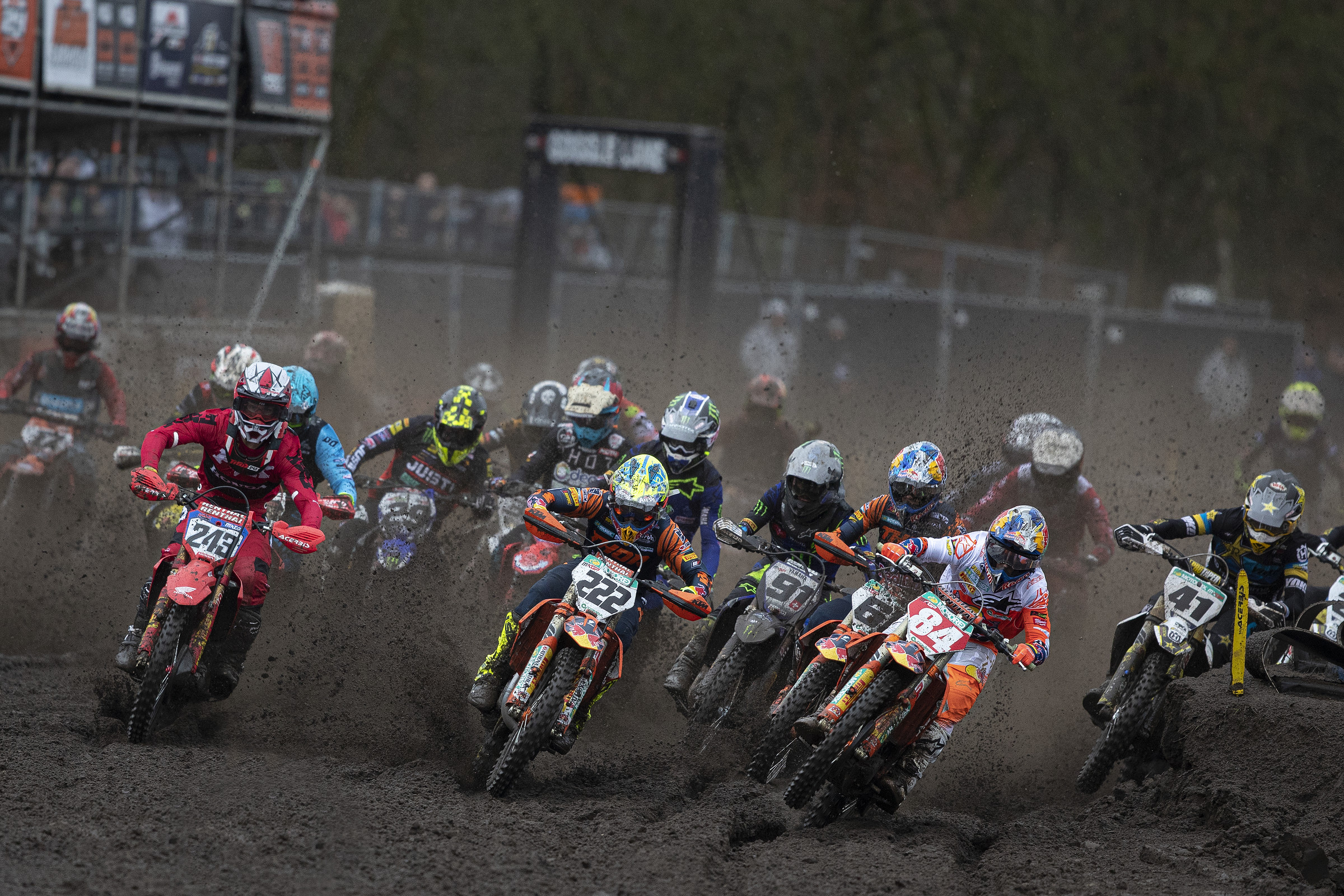 You seem to still have the speed and desire to keep racing, but have your recent injuries and age made you think at all about when the end may be coming?
Yeah, of course. I'm really happy [to be] still riding. Of course, some injuries are a little bit difficult now with age, but until I have this fun and the speed is there, I will keep going, of course.
Looking forward this year, what are some of the things you think it will take to win this championship once we get racing again?
Of course, to be constant and to be always there, always in the top five at least. Of course, with Jeffrey [Herlings] and Tim [Gajser] and of course Jorge and many other riders who can go for the win, at least every weekend it can change the winner. So, it's very important to stay in front and to don't miss any races and to don't injure yourself.
Right now, the race is scheduled to be Russia in early July, but that could change at any moment. Is that what your preparation is based on right now, to being ready for Russia?
I think it's too soon to make one program. Of course, also next GP it needs to see again the calendar because I don't think it's going to happen, I'm afraid. I think it's going to be a little bit longer, the situation. But my preparation is going a little bit slower now because like I said, we don't know exactly when we need to be ready and for how long we need to be ready. So, I'm just doing my rehab and trying to fix my little problems and then just proper training.
---
Main Image: KTM Images/Ray Archer