Eleven-time Baja 1000 Champion Johnny Campbell knows what it takes to endure a challenge. As race team manager for Monster Energy Honda, Campbell was a guiding force for Ricky Brabec in reaching the top of the 2020 Dakar Rally podium. According to Campbell, the mental focus of the rider's mind is exactly what we all need to have right now in navigating our way through the coronavirus crisis, one day at a time.
Racer X: When faced with a monumental challenge like the Dakar Rally, how did you help keep Ricky mentally focused and not dragged down by the pressure? And how can we relate that to the "endurance race" we're all facing right now?
Johnny Campbell: What's going on now is rider-mind quarantine. What I think was really key for Ricky during the Dakar Rally was to eliminate outside distractions, eliminate anything that's not the main focus of why we're there and what we're doing. One of the things I do is I filter people and filter things to keep him focused.
It's easy for us as humans to get distracted and listen to something that's maybe negative or just seen as negative. And it's a lot like what's going on today. There's so much information about what's going on with the world and so we get bombarded by social media and bombarded by the news. Whatever you're putting in your mind is going to direct your thoughts, depending on your character and how strong you are. So what I like to do, for Ricky, is to just try to reduce the amount of things that are coming at him, keep his mind focused on the race and keep his mind away from things that don't really matter to what's going on.
I want to circle that back to what's going on today and the media with the coronavirus. You can really drive yourself crazy if you keep feeding your mind with negative news and negative energy. You can really get upset from the situation, and it's a situation that we have very little control over. What we can do is make smart decisions, just like in a race. But right now we have to really keep our minds focused on the race, on the finish line, and we have to do it day by day, just like in the Dakar Rally. In the Dakar Rally, it's hard to see the finish line because it's such a long race and every stage is different. You have to just take it day by day and keep yourself off the ground, keep yourself healthy, and keep moving forward. Much like what we all need to be doing right now.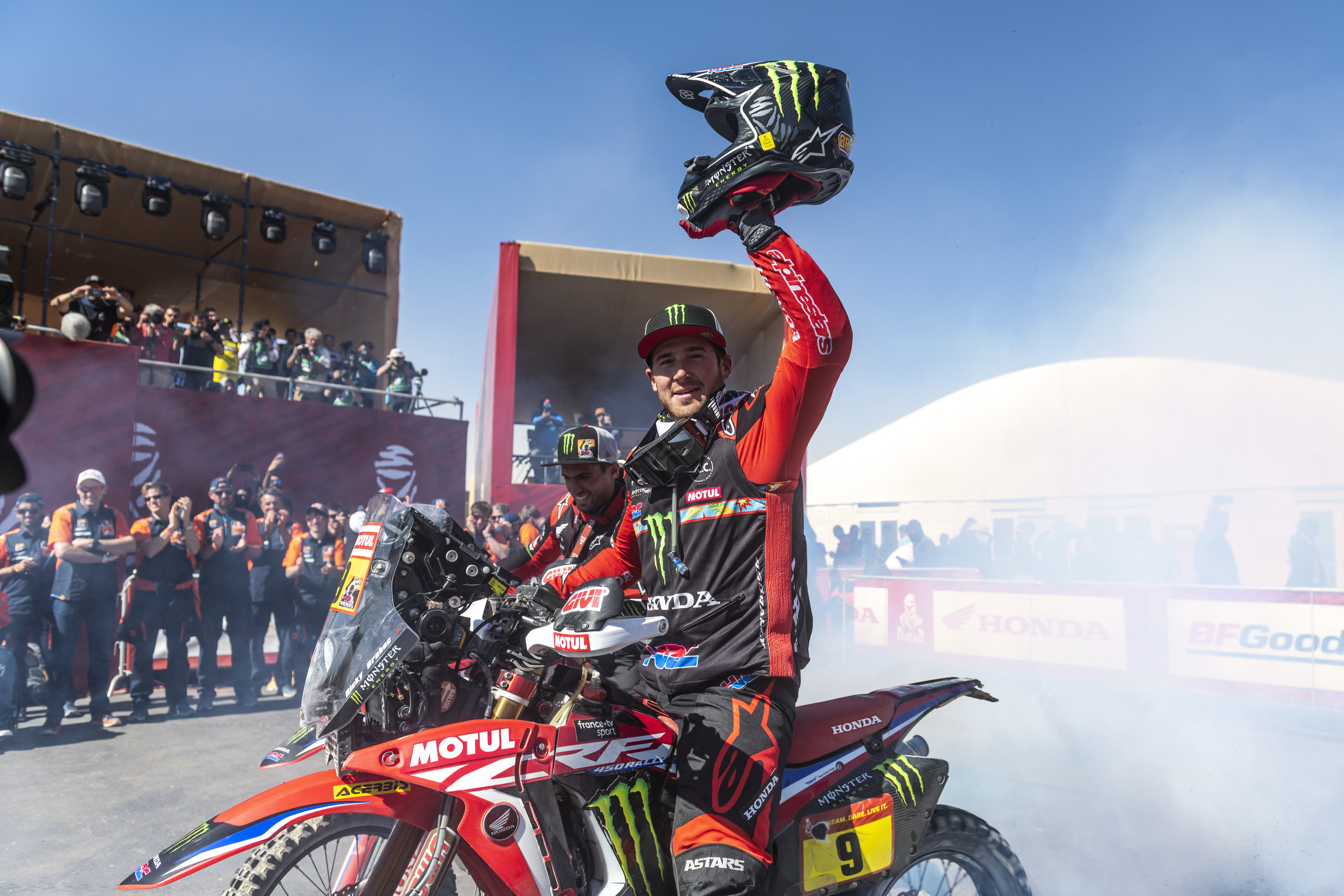 There's a balance between not overloading on news, but still getting critical information when we need it. How did you help Ricky manage that?
I help Ricky manage the balance of the need-to-know things, such as what's the next stage, how long is it, what are the conditions, what tire combination are we going to run? Are we going into sand, do we need to have a more aggressive tire, are we going to have a long pavement section, do we need to run a tire that's going to last 800k or 500k? We discuss these types of things. On top of that, there's another segment of okay, where are we at in the race? Say okay, we're 20 minutes down or 40 minutes down, how are we gonna make that up in the next week? We strategize where you need to finish for the next stage. Do you need to gain a bunch of time, or do you need to not gain so much time [today] because the next stage is sand, and there's gonna be a lot of following, and you can make up a lot of time in that type of section?
It's kinda like a game of chess and strategy. You don't always want to be the winner of that stage but you're kinda gaging it based on what the next battle looks like. You take account of the stage conditions and your position and what the next stage is going to be.
Relating it back to what's going on at the moment, is that you have to strategize this just like a long-distance race or rally. It's like, okay, today everything's okay with us. Do I really need to go to the store? Well, we're okay. So, don't take that risk. Don't put yourself in that exposure if it's completely not necessary. Even if it seems like it's a faster route to get to where you need to go, it's not always the safest. It might be a little more risky to go buy fresh food that than to eat the tortillas you've got at home! [Laughs]
I think dealing with this whole crisis is much like a rally because it's important to sit back and not get so amped going after the next thing without thinking carefully about your next moves. Right now, that's how we're taking it—one day at a time. And hopefully we can make some good decisions during the day, which, in rally, is during the stage, you know? Hey, today we're going to get up, we're going to work on this project, we're going to get this done, but we're also going to take care of ourselves. We're going to drink water, make sure we're getting our supplements and drink lots of citrus. You know, just make some good moves like you will during the rally.
Straight across the board, it's a similarity that's quite amazing. The Dakar Rally in general, even without the crisis, is just like life. But I think right now you can actually really find some parallels in order to get through this thing and win the race.
The May 2020 Issue of Racer X Illustrated
Desert Storm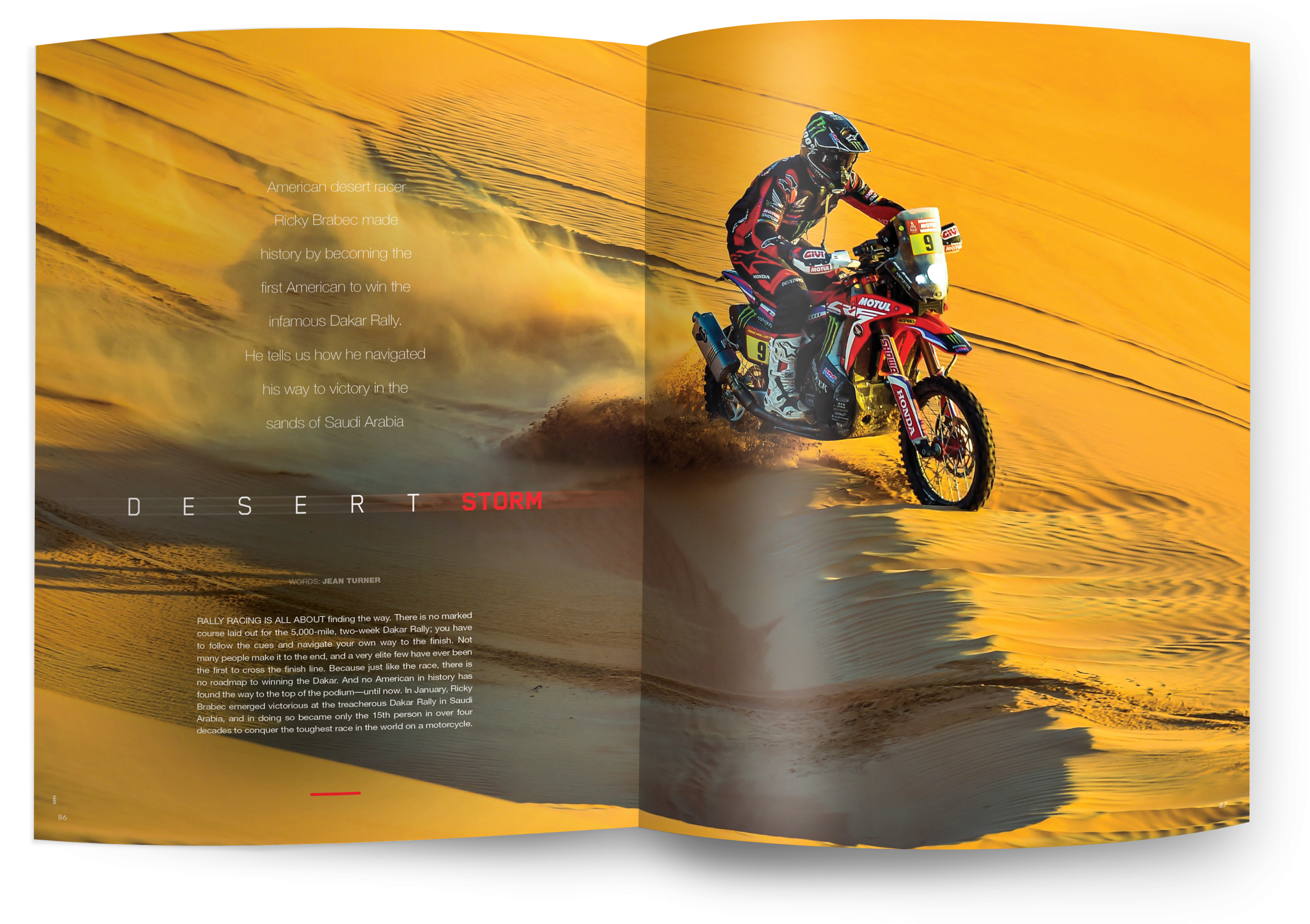 American desert racer Ricky Brabec made history by becoming the first American to win the infamous Dakar Rally. He tells us how he navigated his way to victory in the sands of Saudi Arabia.
Read Now
Preview Now
What do you think is the most important thing to remember each day?
There's a lot of things, as humans, that make us nervous. A lot of things that give us pressure and a lot of things that can cause fear. And one of the things that I want to reiterate, is coming from a faith standpoint, is that I put my faith on Jesus. On a rock. Basically my hope and my faith in that is that I don't make decisions out of fear.
Don't make decisions based on a fear. Make logical decisions, strategize and don't go buy the whole pallet full of toilet paper. Get what you need so other people can get theirs, too. Yeah, should you have some supplies for a few days, absolutely. That's part of the preparation. In a race, we don't make decisions out of fear. I don't think in this situation we need to do that either. We need to have faith, strategize and move forward.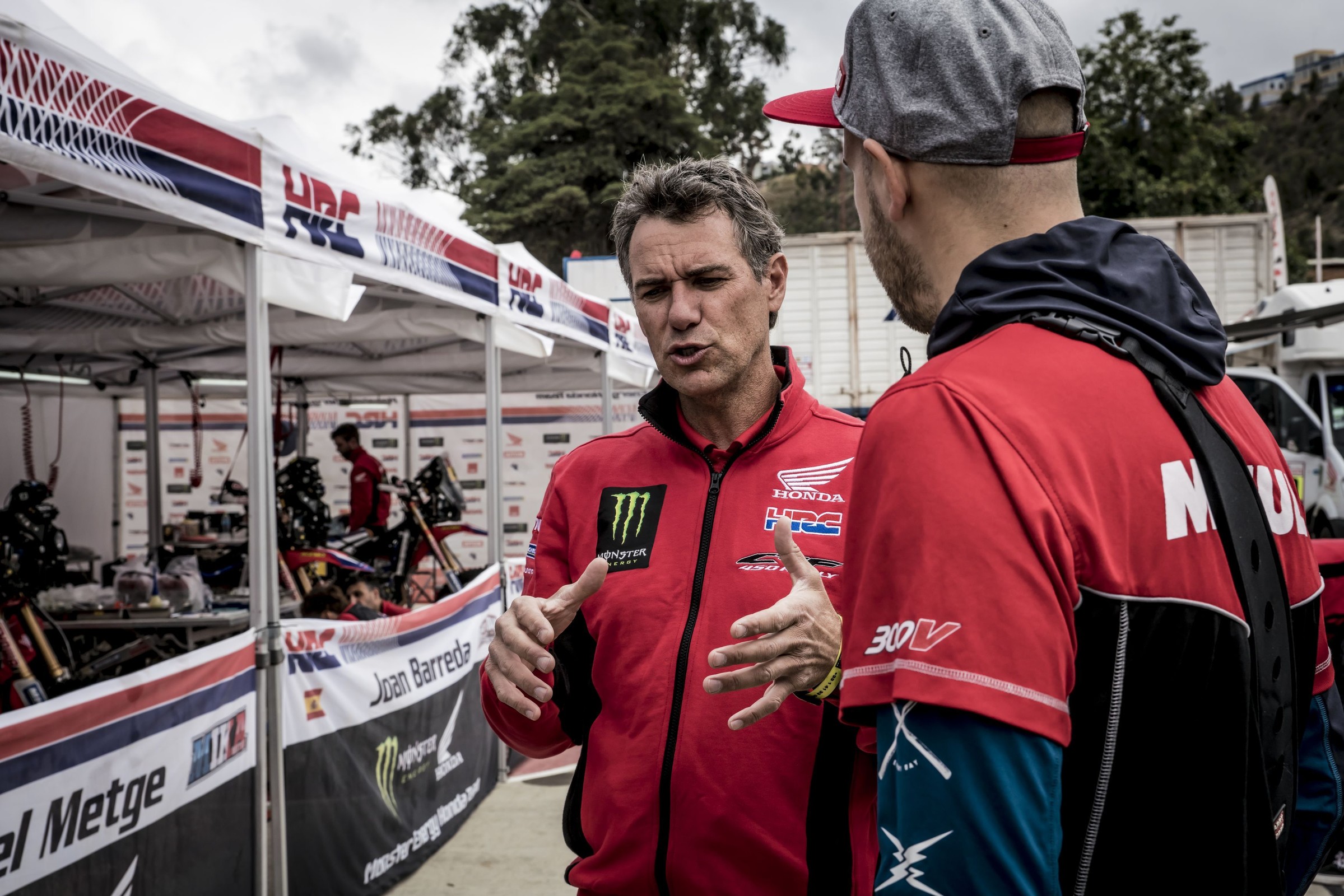 ---
Main Image Courtesy Monster Energy Honda Team