RCSX Announces $118,215 Available in OEM Contingency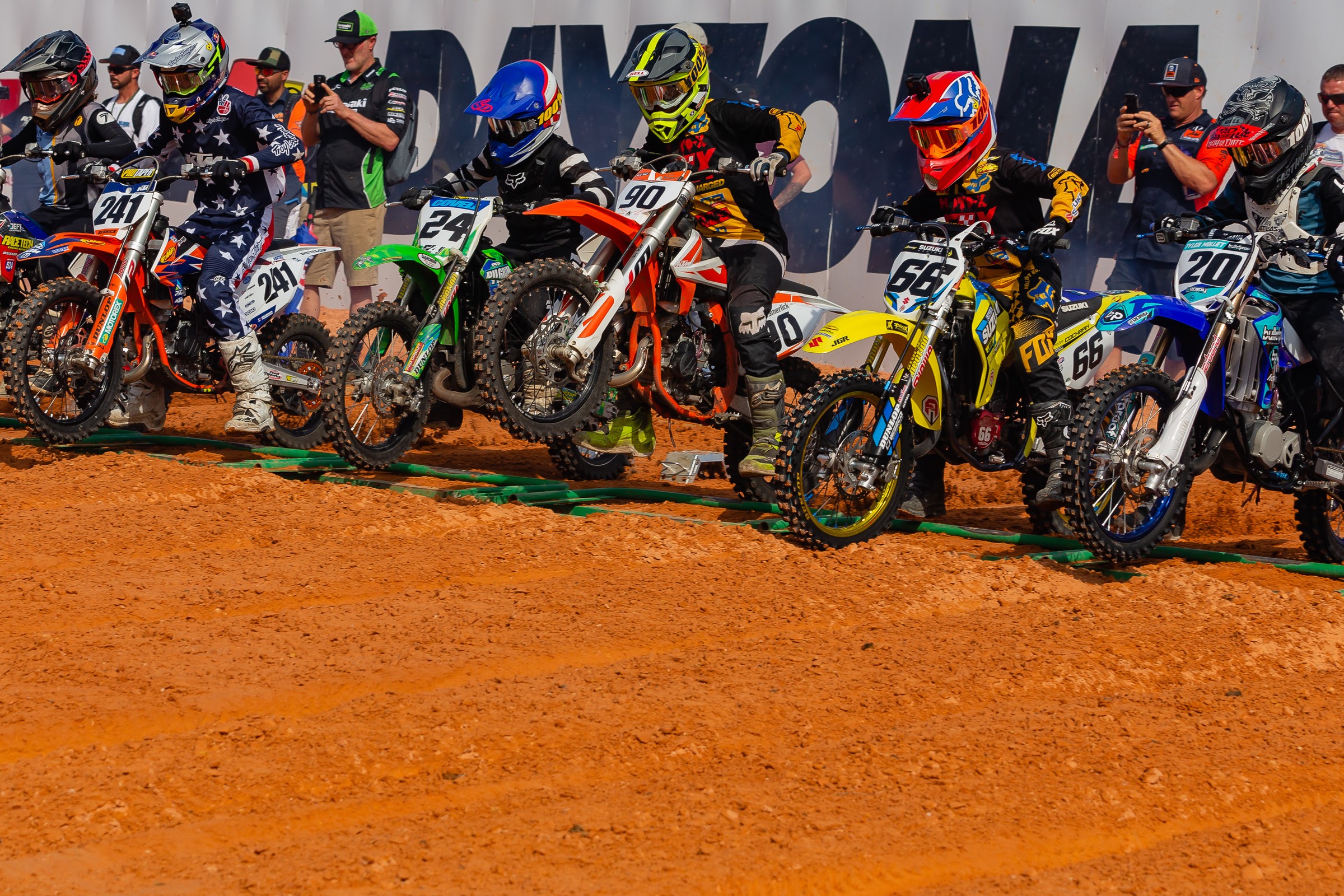 Daytona, FL
Ricky Carmichael Daytona Supercross
Ricky Carmichael Daytona Amateur Supercross
MORGANTOWN, W.Va.—MX Sports, producer of the Ricky Carmichael Daytona Supercross (RCSX) is excited to announce $118,215 in 2020 OEM Contingency from KTM, Yamaha, Suzuki, Honda, Kawasaki, and Cobra.
KTM North America will be offering $40,550 in KTM Contingency for the Ricky Carmichael Daytona Amateur Supercross event that celebrates its 11th Annual running this season. KTM racers can earn dealer credits for their finishes at select series across the United States. Sign up and learn more HERE for your KTM Cash today, and don't forget to setup your personalized alerts when awards are earned.
Yamaha Motor Corporation, U.S.A announced its 2020 bLU cRU amateur racing contingency program. Yamaha is set to offer $8,250 for the Ricky Carmichael Daytona Supercross event, check out which classes are set to earn $150, $100, $75 and $50 by clicking HERE. To view a breakdown of the 2020 off-road contingency program, click HERE.
Suzuki Motor of America, Inc. Racing Contingency Program returns strong for the 2020 season. For the RCSX event, Suzuki is offering $28,250 in contingency for specific qualifying classes. The program includes track-side support and double contingency payout at selected events. To learn more about Suzuki's 2020 contingency program and all its benefits, please visit racesuzuki.com.
American Honda is set to offer $21,050 contingency for the 2020 RCSX event with their Red Rider Rewards program. Competitors must enroll and verify their registered, qualifying vehicles, and once the results have been approved all the winnings will be issued to your personal XTRM AnyPay digital wallet. Click HERE to view qualifying classes and payout.
Kawasaki contingency continues their Kawasaki Racer Rewards Mastercard's, making it easier to win with Kawasaki. Their rewards program can be used wherever MasterCard is accepted, while being able to track and view your account online. Racer Rewards' funds are credited whenever results are approved For the 2020 RCSX event Kawasaki is offering $19,200 in their rewards program, to view program details and a full breakdown of amateur racing contingency click HERE.
Cobra Moto continues their support with their 2020 "Snake Pit" Contingency program, and will be offering $915 to 65cc and 50cc racers. Cobra competitors need to create an account to claim their contingency, contingency can be used towards parts, clothing, accessories, and tools. Visit CobraMoto.com to learn more.
For more information on the Ricky Carmichael Daytona Supercross, visit the series official website at www.racedaytona.com or call (304) 284-0101. Join the conversation on the event's social media channels, along with receiving the most up-to-date news and exclusive content.