Works Connection Releases KTM, Husqvarna Skid Plate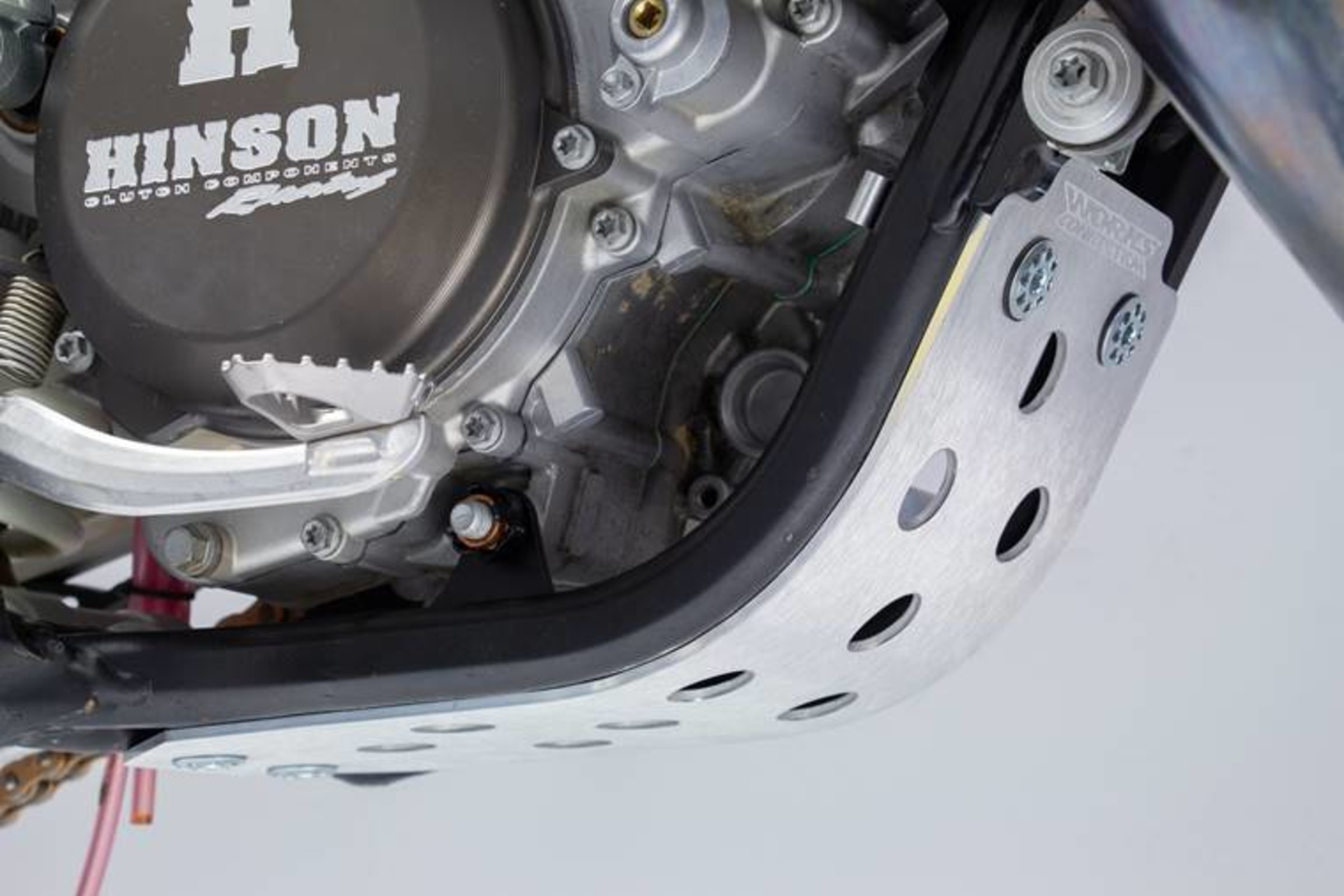 Rocks, ruts and cased jumps can wreak havoc on your bikes frame and engine cases.
But you can trust this Works Connection MX skid plate to provide the protection from those track hazards for your KTM 125/150SX or Husqvarna TC125. CNC'd bracket mounting makes it a snap to install. Protection and convenience all in one package.
Features:
Coverage protects engine center cases and frame rails
Proven Rubber Isolator Mounting System (RIMS) allows frame flex and rigidity properties to perform as the O.E.M. designed
CNC'd and formed from aircraft grade 6061 T-6 aluminum
CNC'd aluminum brackets with quality hardware for secure mounting
Made in the USA
PN 10-430 | Retail $84.95
Contact your retailer or visit worksconnection.com.