FactoryONE Sherco Announces Youth Development Program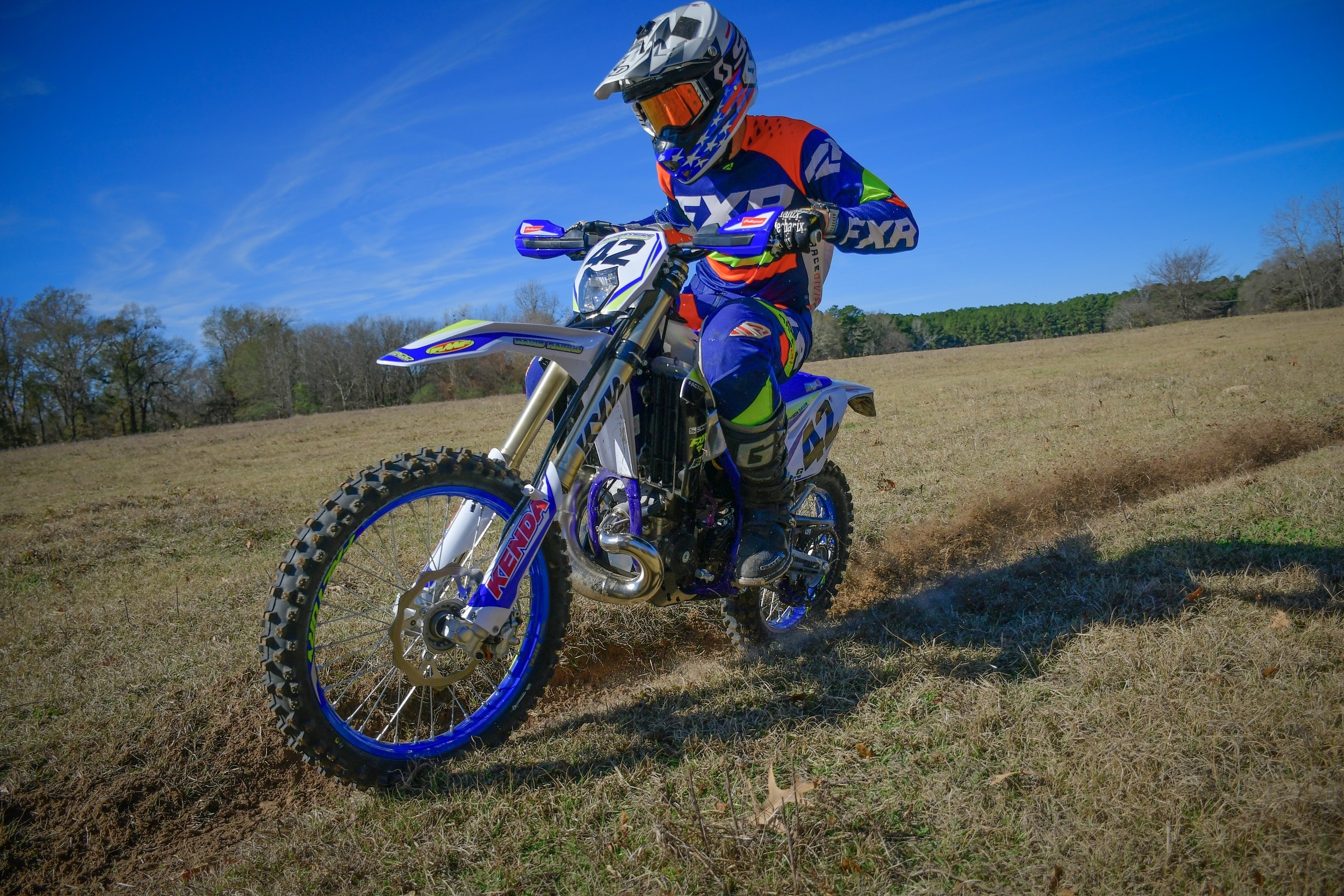 Spring Branch, TX—FactoryONE Sherco is proud to announce today their commitment to the future of off-road motorcycle racing by unveiling their youth development program for the 2020 season. The area of focus will be on Extreme Enduro, GNCC and Trials.
"We are committed to continuing the growth of the sport we love so much," said Ron Sallman, team owner. "We are focused on trials, extreme enduro and GNCC, as this is the where our factory riders Pat Smage, Cody Webb and Steward and Grant Baylor compete. We want to provide a platform for the next generation to learn and grow from the factory and factory supported team."
The first such development rider named is Jackson Davis. Jackson will be riding for SLM Racing / Sherco of North Texas. His focus will be on trials and extreme enduro. Even at a tender 16-years-old, he has a solid resume.
"I am 16 years old and have been racing Cross Country, Enduro and Hard Enduro since 2015," said Davis. "I have always been attracted to the harder obstacles and lines in competition. This has inspired me to chase the Hard/Extreme Enduro races in the USA. I will also continue to hone my skills by continuing to compete in trials events. I am grateful to FactoryONE Sherco and SLM Racing for this opportunity"
Here is a look at some of his 2019 accomplishments:
RevLimiter Extreme Enduro - 1st Place AMA Texas State Championship (Open A) Decatur, Texas.
EnduroFest - 23rd Overall. Sparks, Nevada.
Last Dog Standing - 19th Overall. Devore, CA. Securing a Qualifying Position into TKO
Bad Medicine at Fallen Timbers – 12th Overall. Little Hocking, Ohio.
Battle of the Goats – 25th Place Overall / 4th Place Open A. Taylorsville, North Carolina.
TKO – Pre-Qualified into round 2, finished 38th, Gold Medal Recipient. Sequatchie, Tennessee.
SaddleBack Extreme – 18th Overall, 4th Place Open A,
2019 American Hard Enduro (AHE) Series 3rd Place Champion.
2019 Texas State Trials Series 2nd Place Champion.
2019 TSCEC 1st Place Champion Open A
2019 TSCEC "Rookie of the Year"
2019 Red Bull OverRide 1st Place Champion Open A
"We have identified a few ShercoUSA dealers to kick of this pilot program," said Sallman. "We share best practices, technical insight as well as access to special training events and programs for starters. We have watched Jackson come up through trials and the Texas enduro scene. He is going to compete for championships in the not too distant future."