Husqvarna Motorcycles Replica Flash Collection 2019 By Shot Available Now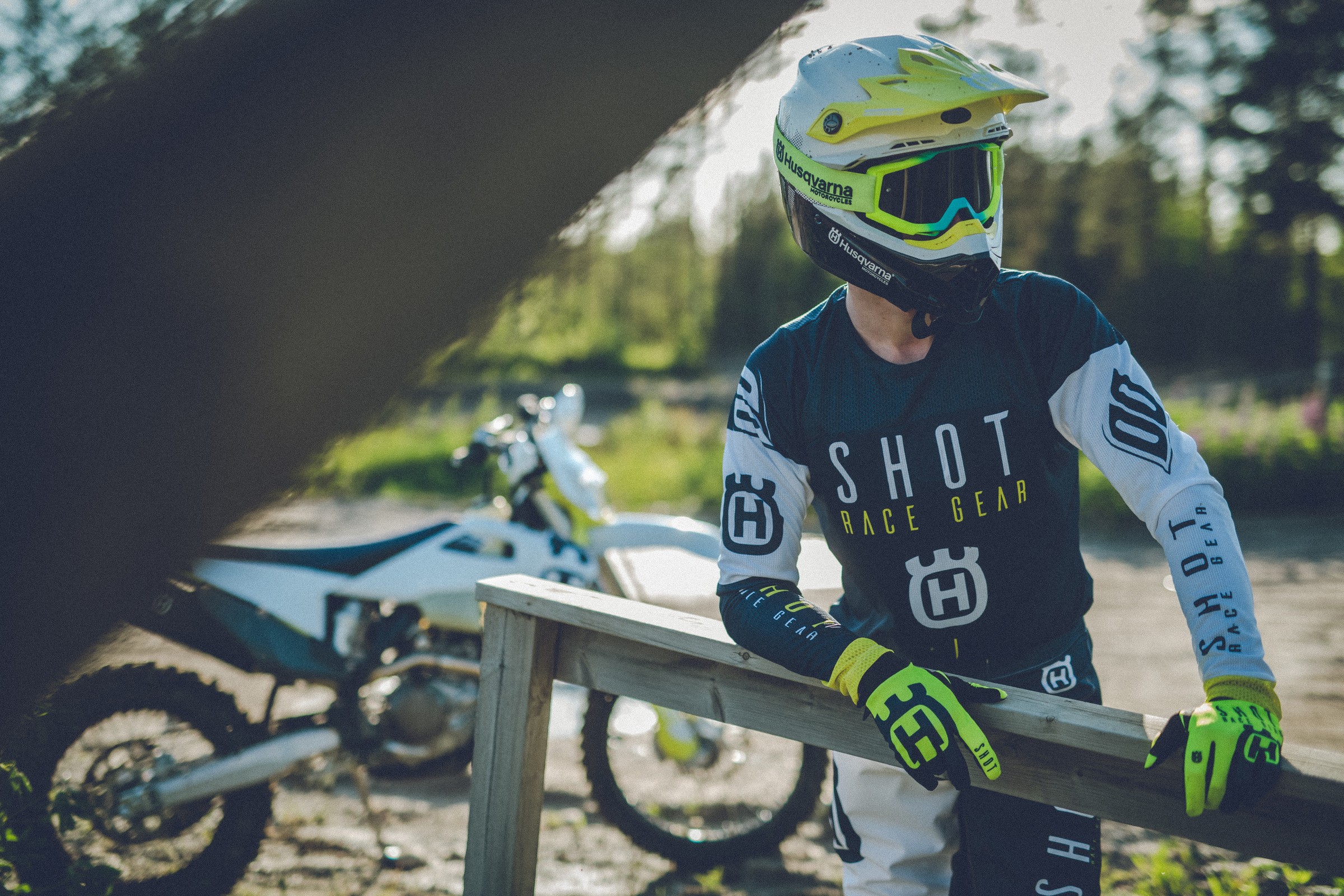 Husqvarna Motorcycles is proud to announce the availability of the official REPLICA FLASH COLLECTION 2019 BY SHOT—a high-tech, functional three-item set of premium-quality off-road riding gear that replicates the official clothing worn by the Rockstar Energy Husqvarna Factory Racing MXGP, MX2, and Enduro teams.
Working closely with the Rockstar Energy Husqvarna team and riders, French clothing specialist SHOT has developed the new HUSQVARNA MOTORCYCLES REPLICA FLASH COLLECTION 2019 BY SHOT. This premium clothing line is designed to give all Husqvarna Motorcycles fans the 'factory' look and maximum protection while riding the toughest race tracks.
FACTORY REPLICA JERSEY
Optimized to keep racers cool and looking like their Rockstar Energy Husqvarna heroes, the FACTORY REPLICA JERSEY features breathable PE fabric and an intelligent material mix for maximum moisture transport away from a rider's skin. Lightweight and well-ventilated this jersey is made from numerous fabric panels for optimum comfort.
FACTORY REPLICA PANTS
Designed to perform on any given racetrack, the FACTORY REPLICA PANTS ensure high levels of breathability, flexibility and protection. Delivering durability and ideal fit, mesh panels ensure optimum ventilation while the inner-knee area is protected by heatproof and abrasion-resistant leather reinforcement. Enhancing the overall comfort, elasticated panels in the calf areas guarantee maximum support on every ride.
FACTORY REPLICA GLOVES
Keeping weight to a minimum, the FACTORY REPLICA GLOVES are designed to work hard and deliver optimum ventilation and protection, thanks to perforations as well as reinforcements on critical areas. Made from hardwearing microfibre fabric, UV-resistant and fade-proof sublimation printing ensures great design together with high levels of comfort.
The new HUSQVARNA MOTORCYCLES REPLICA FLASH COLLECTION 2019 BY SHOT will be available at all authorized dealers this fall.
For more information, visit www.husqvarna-motorcycles.com/us.