Calvin Vlaanderen Named To The Netherlands Motocross of Nations Team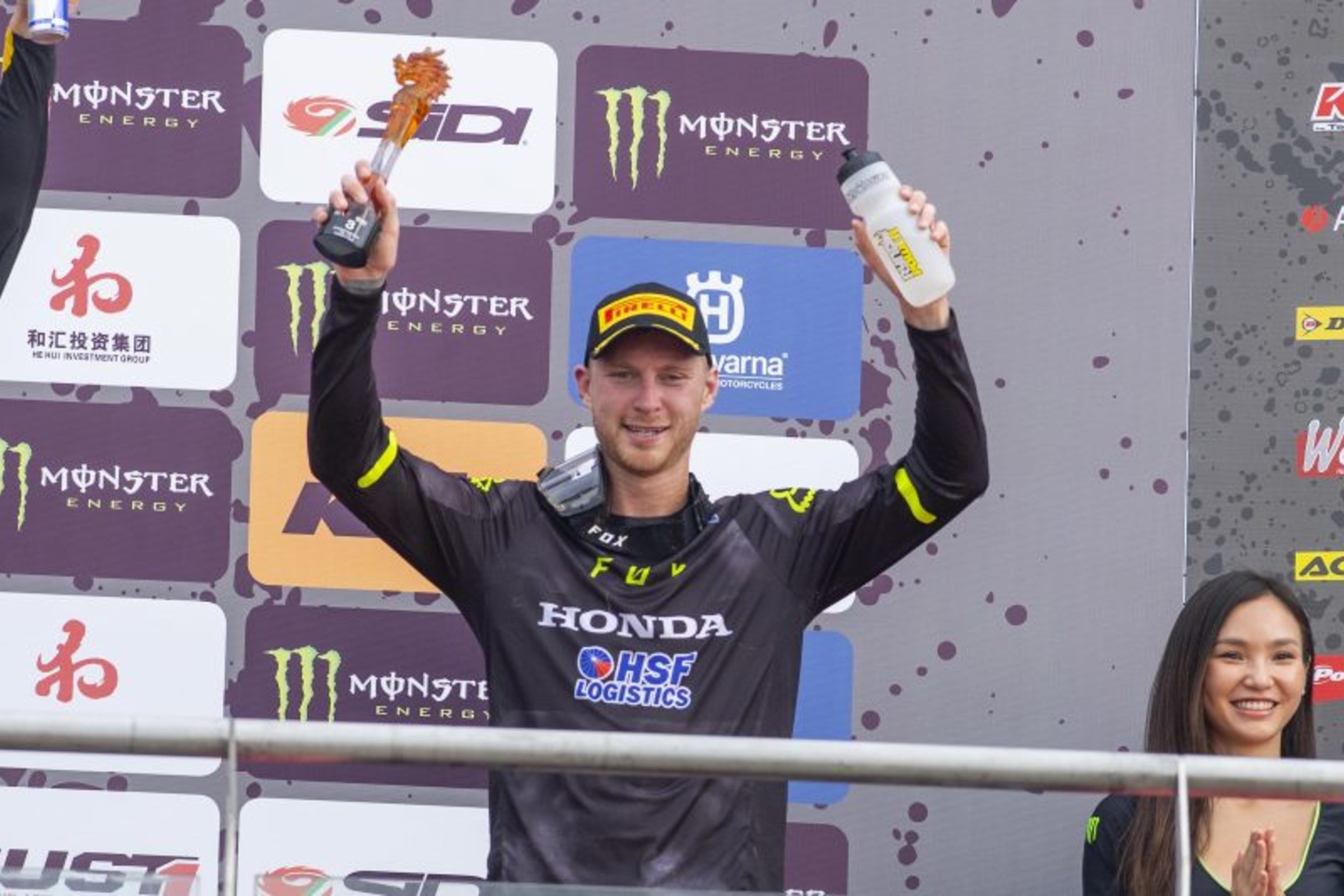 Assen, Netherlands
Motocross of Nations
Motocross of Nations
Following the final round of the FIM Motocross World Championship at the MXGP of China on Sunday, The Netherlands announced the third member of their team for the upcoming Motocross of Nations. Calvin Vlaanderen will join the previously announced Jeffrey Herlings and Glenn Coldenhoff. When the team was originally announced, Vlaanderen and young EMX250 prospect Roan Van De Moosdjik were both named as the MX2 riders, with the team explaining it would decide which rider will get the final spot at a later date.
"Calvin has had a challenging season due to injuries, but has again reached a high level in the final phase of the MX2 World Championship," said team manager Patrice Assendelft in a statement. "We are confident that Calvin will be able to take his great form to Assen and be of great value to Team NL. Of course it is very sad for Roan Van De Moosdijk. It is always annoying to have to disappoint someone, but part of the sport is also making choices. Roan is a professional and has responded well. We are going to have a lot of fun in the coming years."
Vlaanderen is originally from South Africa but is half Dutch and holds dual citizenship and even races under a Dutch license (you can read more about the situation here). He finished third overall at the final MX2 race of the season in China and finished on the podium in six of the last 14 motos this year. On the other end, Roan Van De Moosdijk is the 2019 EMX250 Champion. Van De Moosdijk also competed in three MX2 races in 2019 and finished third at the MXGP of Turkey.
Vlaanderen was a member of the team in 2018 but suffered an eye injury in the first moto of the race and was forced to withdraw from the event. That left the Dutch with just two riders—Herlings and Coldenhoff—to compete for points in the race.
The Netherlands, which are considered one of the favorites at their home race in Assen, are seeking their first ever win at the event in two weeks.