Phil Nicoletti Wins Round Two of Rockstar Triple Crown Arenacross Championship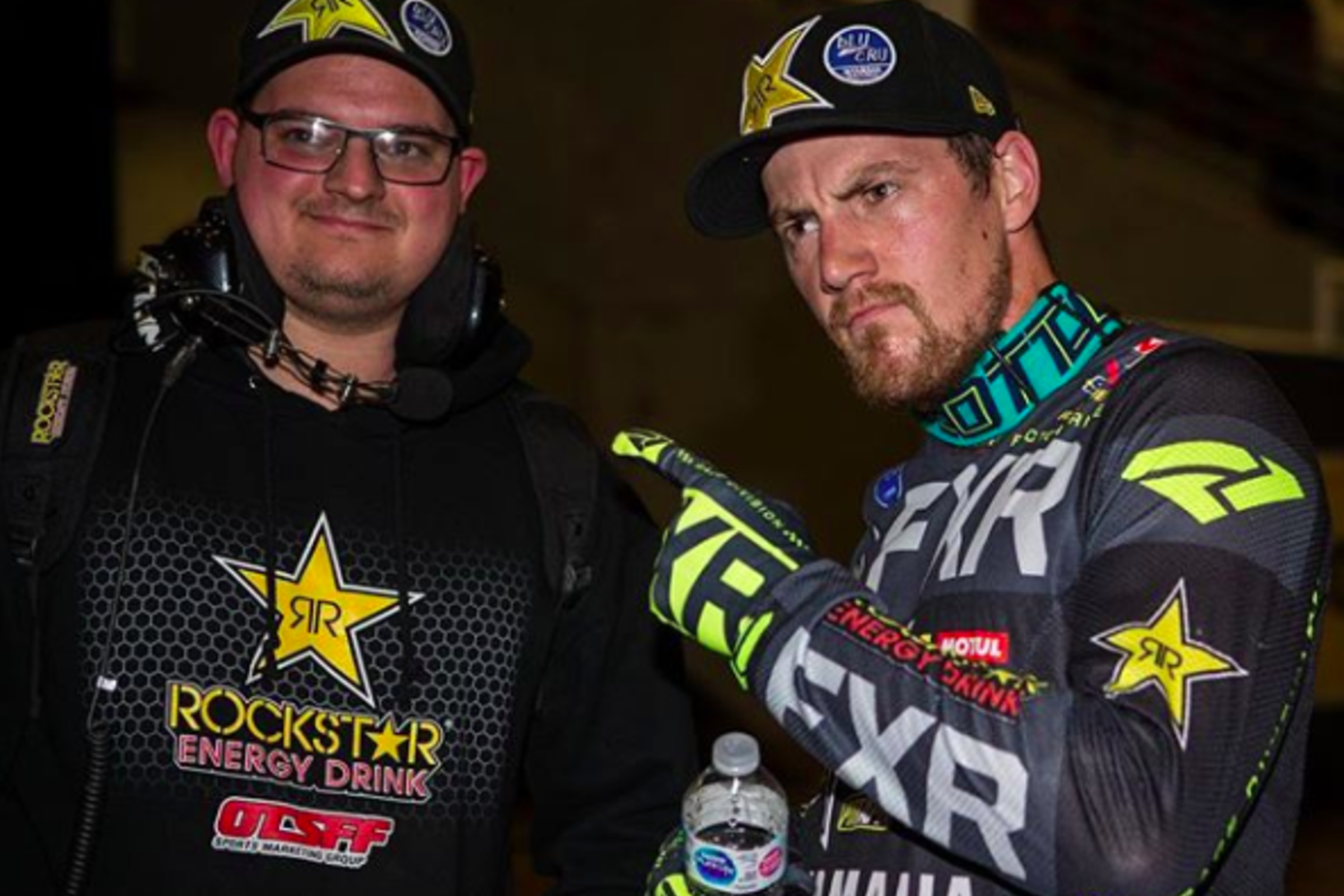 Phil Nicoletti captured his first career win in the Rockstar Triple Crown Championship last night at round two of the series in Calgary.
Nicoletti captured the win at the second round of the arenacross portion of the championship over Cole Thompson and Matt Goerke.
Dylan Wright won the 250 race over Marco Cannella and Brad Nauditt.
450 Overall
1. Phil Nicoletti
2. Cole Thompson
3. Matt Goerke
4. Shawn Maffenbeier
5. Collin Jurin
6. Cade Clason
7. Nick Schmidt
8. Blake Osatchuk
DNF. Dallas Taylor
250 Overall
1. Dylan Wright
2. Marco Cannella
3. Brad Nauditt
4. Jyire Mitchel
5. Luke Renzland
6. Davey Fraser
7. Tyler Gibbs
8. Tyler Medaglia
9. Blake Osatchuk
10. Talan Hansen
450 Championship Standings
1. Cole Thompson - 65
2. Matt Goerke - 61
3. Phil Nicoletti - 58
250 Championship Standings
1. Dylan Wright - 51
2. Marco Cannella - 50
3. Luke Renzland - 48
---
Main image: Direct Motocross