AMSOIL Offers More Products in its Award-Winning Easy-Pack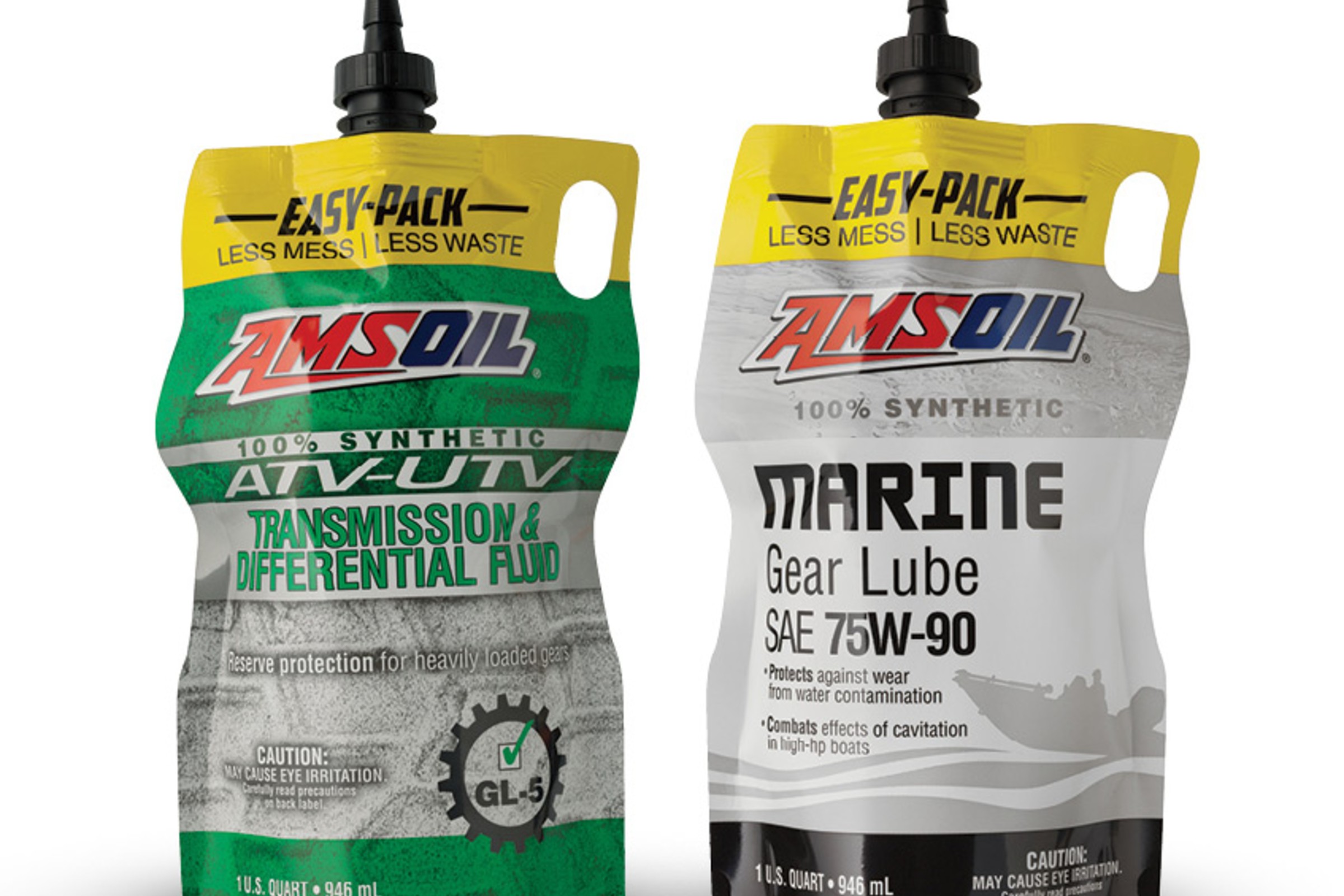 AMSOIL introduced Severe Gear® Synthetic Gear Lube in the revolutionary easy-pack in July 2018. Its flexibility eases tricky gear-lube installations, resulting in less mess, less waste, and less frustration. Now AMSOIL has expanded the number of its products available in the easy-pack to include Synthetic ATV/UTV Transmission & Differential Fluid and AMSOIL Synthetic Marine Gear Lube.
AMSOIL Synthetic ATV/UTV Transmission & Differential Fluid is engineered to deliver upgraded performance for hard-working and performance ATVs and UTVs. Its outstanding severe-service formulation allows riders to confidently and safely push their machines to the limit, whether tackling tough chores around their property or riding aggressively on the trail. AMSOIL Synthetic Marine Gear Lube provides superior protection from shock loading. It delivers advanced outboard protection against power loss and gear wear, even with up to 15 percent water contamination.*
The innovative easy-pack allows for improved maneuverability and access to tough-to-reach fill holes. This results in less mess and less wasted product than commonly seen when using traditional quart containers. The easy-pack has undergone extensive testing and development to ensure a durable, all-in-one package that can withstand even the most aggressive handling.
*Based upon AMSOIL testing of AMSOIL Synthetic Marine Gear Lube 75W-90 in ASTM 3233 and ASTM D892.