Works Connection Introduces Custom Engraved Brake And Clutch Caps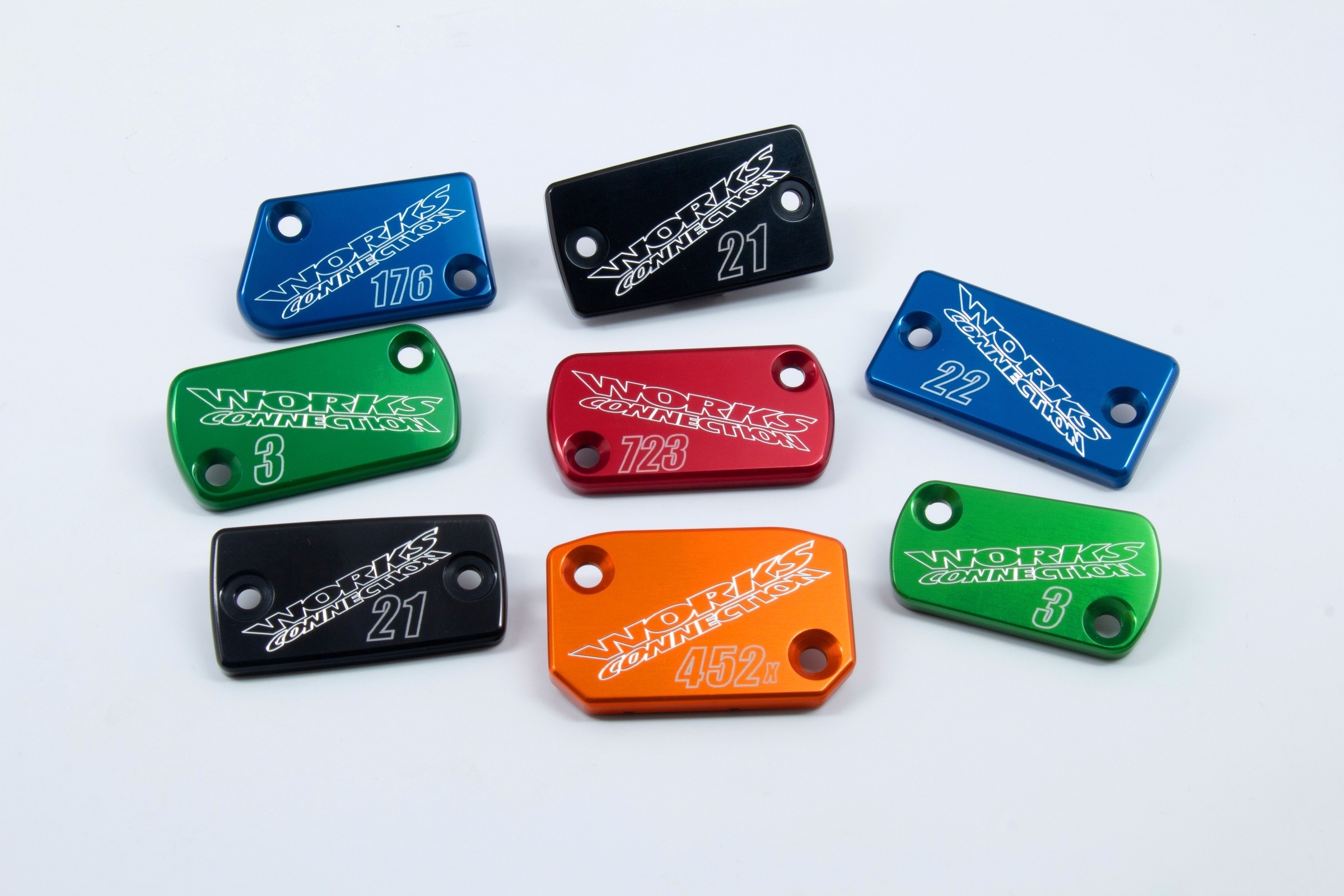 Cameron Park, CA—Works Connection is now offering an affordable option for customizing its front brake and clutch caps with your rider number. Now you the have the opportunity to run a professional look like the factory and pro riders do.
Just visit worksconnection.com to see how simple and easy it is to get that personalized look for your ride.
Laser Engraving
Custom laser engraved rider number (up to three numbers and one letter)
48-hour turnaround
Factory look at a fraction of the cost
Brake / Clutch Caps
CNC machined from billet aluminum to exacting specifications
Polished to a mirror finish prior to anodizing
CNC Engraved Works Connection logo
Available in Blue, Red, Green, Orange or Black anodized finish
Retail
Brake / Clutch Caps $27.50 | $9.95 Laser Engraving