Todd Waters Takes Rain-Shortened Opening Round of Australian MX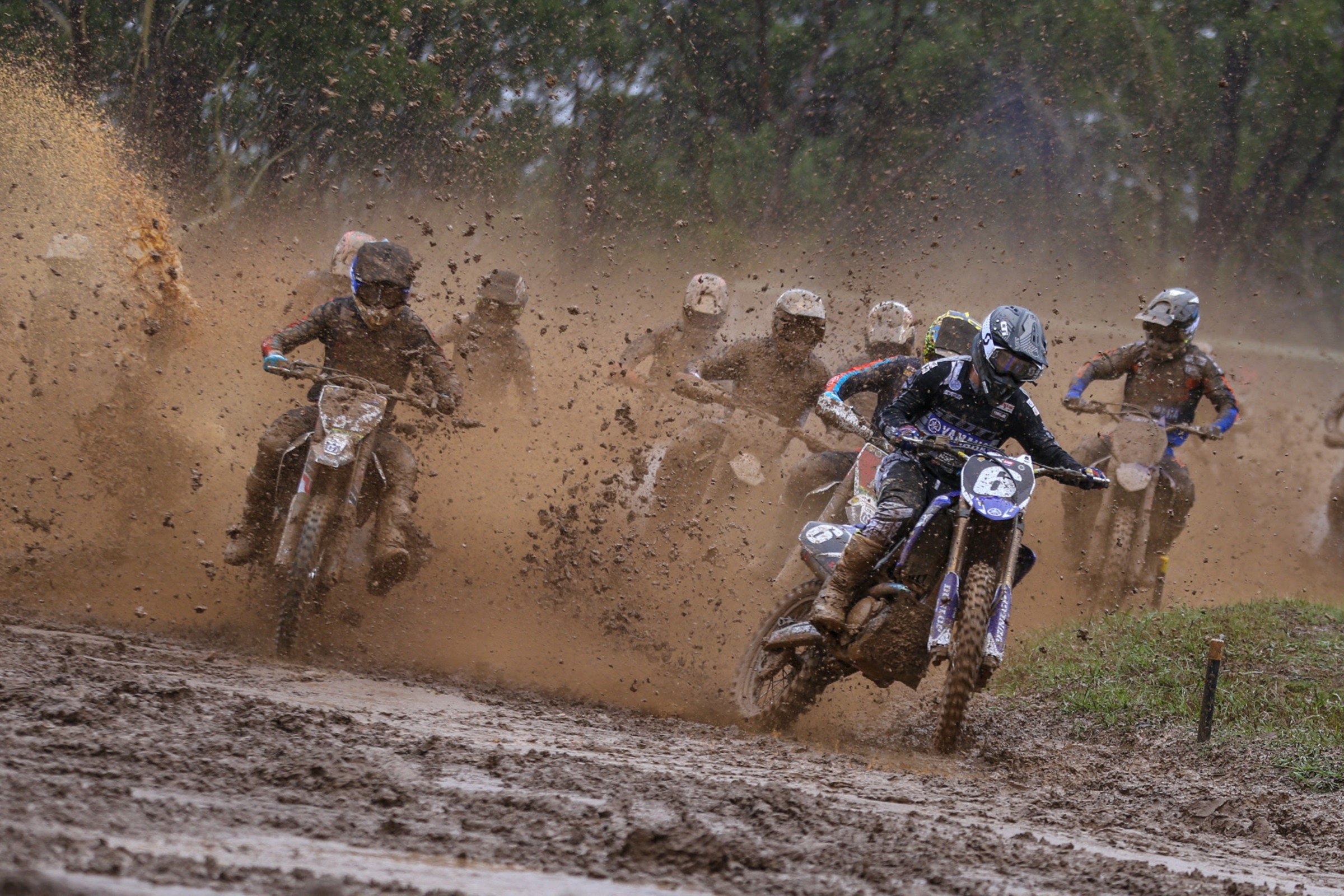 In light of the treacherous, grueling conditions we saw THOR MX1 winner Todd Waters, the only man on the track jumping several jumps, work his way from a first turn crash all the way through the pack to finish in first place.
Hard charger and consistence Jy Roberts, who was the fastest qualifier and fastest man on track in the Raceline MX2 class, took the win.
New Zealander Maximus Purvis proved he is a dominate force in the mud after a solid performance, and walked away from round one with the red plates in the Pirelli MXD Class.
Series promoter Kevin Williams explained the decision to only do one moto.
"With the extreme conditions presented to us throughout the day, the schedule was changed several times to try and accommodate," said Williams. "Before I personally went around the pits and spoke to riders and teams, and the decision was made that after each class doing one moto and getting some championship points the day would be called off. It is never a situation you can plan for however in light of the decision we still saw some amazing talent bought to the surface."
Todd Waters, THOR MX1 Winner:
Jy Roberts, Raceline MX2 Winner
Maximus Purvis, Pirelli MXD Winner