Wiseco Performance Products Adds CV4 To Its Product Stable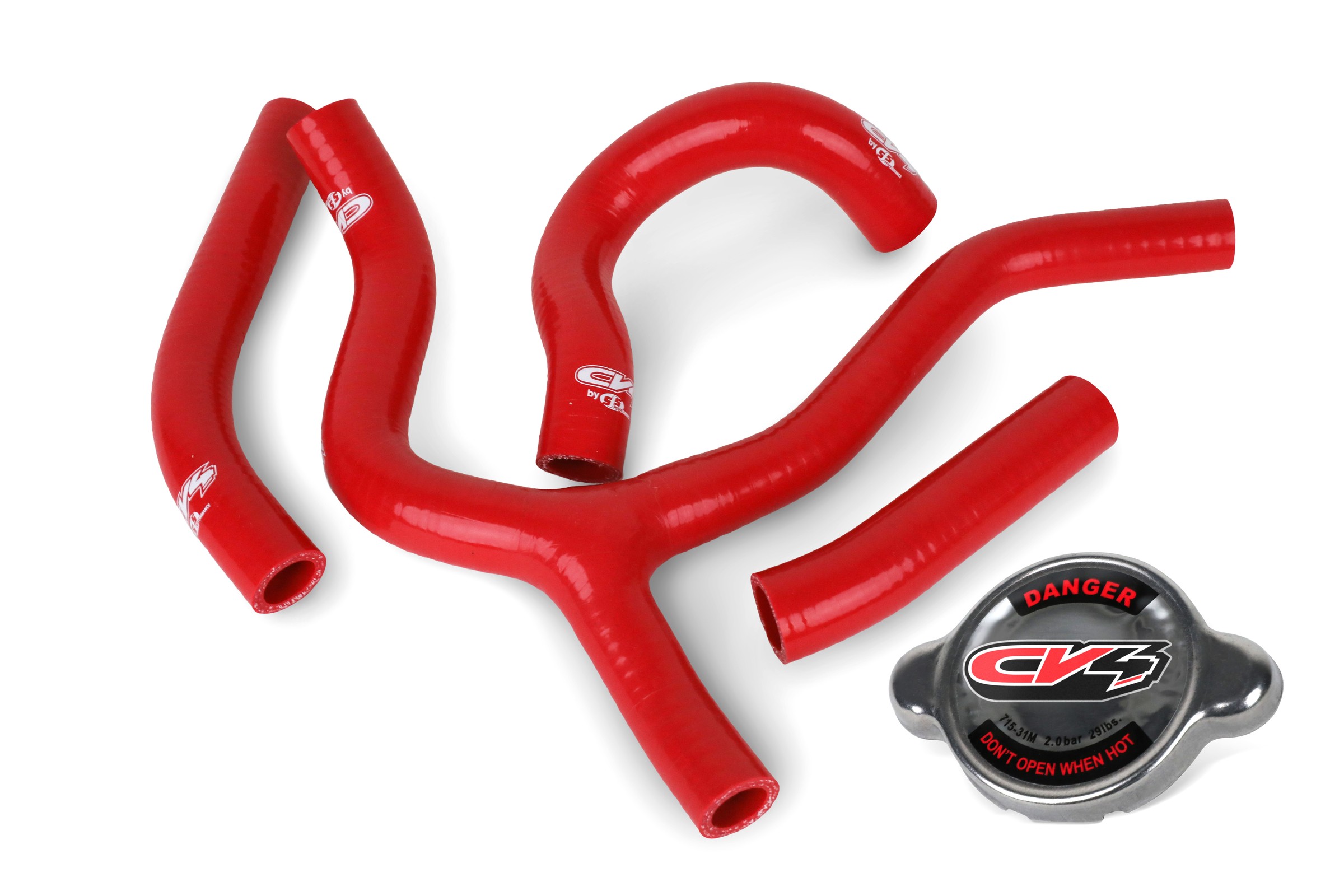 Mentor, Ohio– Race Winning Brands, Inc. acquired the assets of CV4, which will become a part of its Wiseco Performance Products division, a cornerstone of Race Winning Brands' portfolio of companies.
CV4 is a prominent brand in the powersports market, supplying thermal management products such as high-temperature precision-fit silicone radiator hose kits, high pressure radiator caps, fuel tank heat shields, and components to race teams and enthusiasts worldwide.
With over 75 years in the powersports business, Wiseco is the world leader in manufacturing high performance forged pistons and engine components for the motorcycle, automotive performance, ATV, snowmobile, personal watercraft, and outboard marine markets.
"CV4 is an excellent fit for the Wiseco product line and we're proud to make their products available to our customers," explained Wiseco Director of Powersports Scott Highland. "CV4's quality and performance has made them the top choice for professional teams and weekend racers, the same group we aim to serve every day at Wiseco."
"We're excited for the future of CV4," said Xceldyne Group President Corey Smith. "As we shift our focus and engineering strategy to titanium valves and valvetrain components, this becomes a win-win for both companies. It's our position that CV4 will be best served by a company with a long-established presence in the powersports market. We believe that Wiseco Performance Products will represent the brand with the same passion and level of service that it was built upon."
For more information, visit www.wiseco.com.