Darian Sanayei Dealing with Epstein-Barr Virus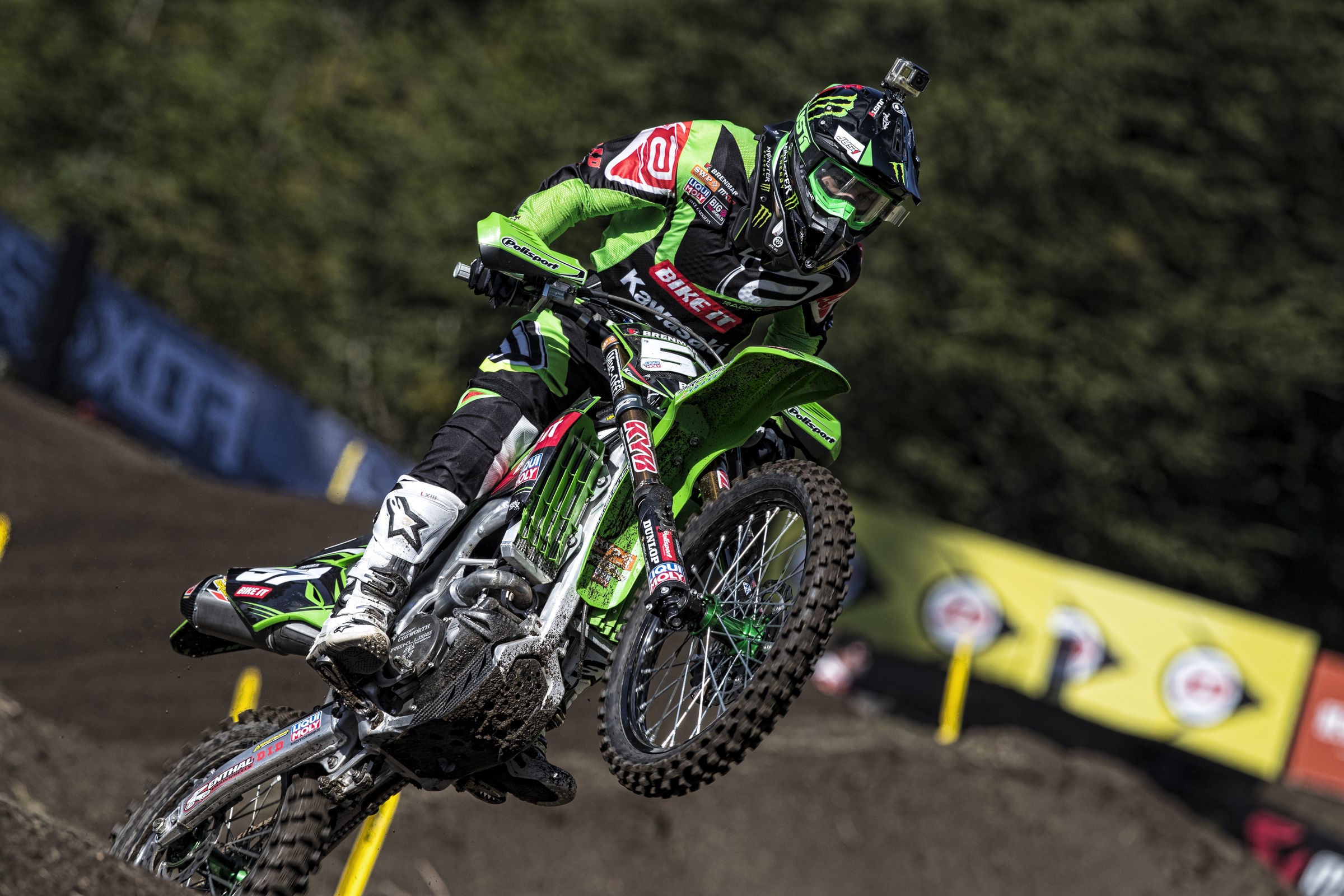 Winchester, United Kingdom
MXGP of Great Britain
FIM Motocross World Championship
Bike It Kawasaki team owner Steve Dixon confirmed in an Instagram post that American Darian Sanayei was diagnosed with the Epstein-Barr Virus in December.
The virus is common in the motocross world and many riders have dealt with it through the years. Typical symptoms include: fever, extreme fatigue, head and body aches, and more.
The Washington native, currently the only American competing in the 2019 FIM Motocross World Championship, raced the opening round at Argentina last weekend but was forced to pull out of the qualifying race on Saturday and sustained a crash on Sunday due to lack of energy. Per the team, he will recover in the U.S. for the next week or so. The second round of the championship is set for Matterley Basin on March 24.
Below is the full post from Dixon:
"Well we knew it would be a tough one for Darian this weekend but thankfully he got through unscathed. Those close to Darian will know he has been fighting the Epstein Barr virus since being diagnosed in December, so with not even a full motor under his belt or more than a few hours of testing before the crate left we came here not knowing how it would turn out, well Darian toughed it out through the weekend showing good speed Saturday and pulled out of the qualifying race with some slight bogging issues and to save energy. Today we saw a great effort for 12th in race one, but Darian was done, the medics gave him the ok to race but he had no energy and crashed hard but with no injuries as such. He will recoup in USA for a week or so. A great well done to Gustavo for two 16th. Onto Matterley next, know ever said racing was easy! But it's a long season."