Mad Skills Motocross 2 Celebrates Five Years on the App Stores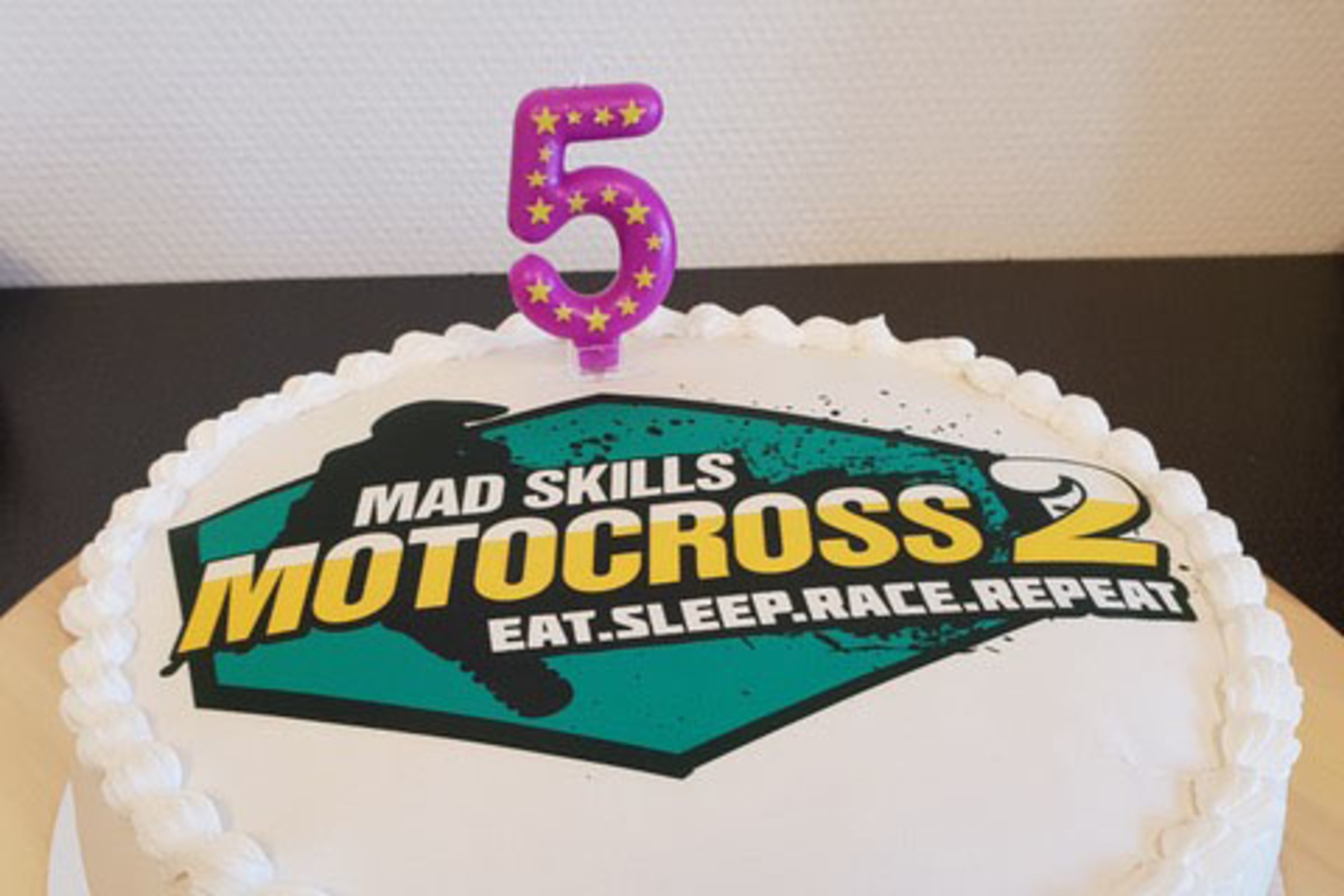 Umeå, Sweden—Today, Turborilla is celebrating the fifth anniversary of the release of its groundbreaking mobile game Mad Skills Motocross 2, which has been installed on iOS and Android nearly 43 million times. To commemorate the milestone, the game will feature a three-week event, beginning on Thursday, February 21.
The Mad Skills Motocross 2 fifth Anniversary Jam is a free event for all players, and offers exclusive bike and rider skins as achievement prizes. It will consist of three week-long rounds, and more than 100,000 people from across the world are expected to compete in each round.
"I never dreamt Mad Skills Motocross 2 would still be this active after five years," said company founder and CEO Tobias Andersson. "It's hard to make a mobile game relevant for one month, let alone five years. I'm so thankful for our players and their enthusiasm for this game."
Anyone can place the fifth Anniversary Jam for free by installing Mad Skills Motocross 2 at:
For more information, visit www.madskillsmx.com.