Nearly $85,000 Raised at 6th Annual Kurt Caselli Ride Day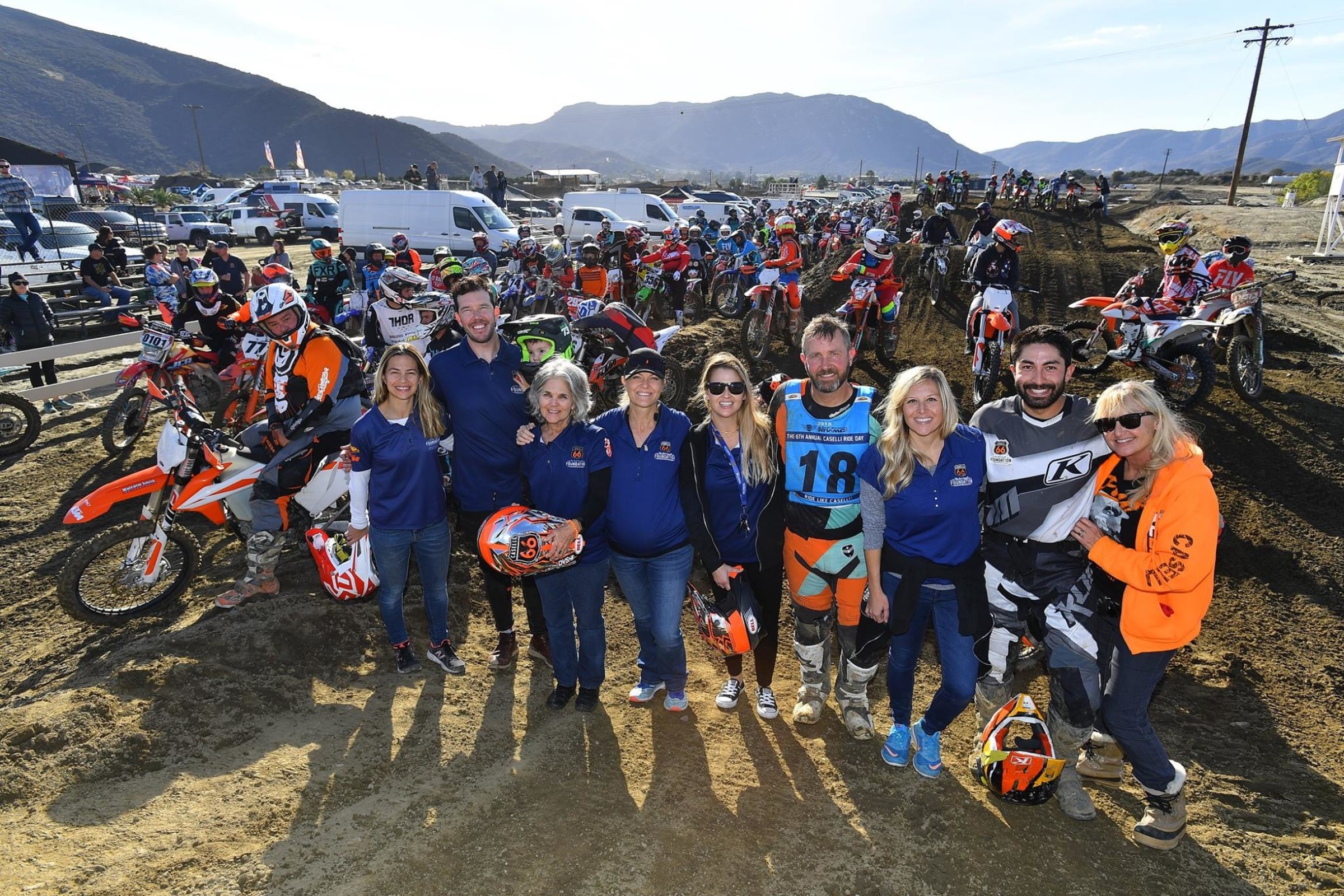 Temecula, California - The 6th Annual Kurt Caselli Ride Day event presented by KTM, FMF Racing and RockyMountain ATV/MC brought over 700 supporters together on Saturday, December 1, 2018, at Fox Raceway in Pala, California. The Ride Day event attendees and supporters raised nearly $85,000 to Protect and Support the Lives of Off-Road Riders!
"Legends Live Forever, in our hearts and smiles across the many fans of Kurt Caselli all over the world. This event means so much to the entire Kurt Caselli Foundation and to see the faces of so many coming out and enjoying riding and the life of Kurt Caselli is so moving. To see the support that this Foundation has and what we have been able to accomplish in such a short amount of time speaks volume of our support and our fantastic Foundation Board members. THANK YOU!" —The Kurt Caselli Foundation president, Donny Emler Jr.
The new location in Pala, California features multiple skill-level motocross tracks each enclosed by white fencing to assure riders stay on the intended track —a nice safety feature that we like. While rain soaked the ground up to the day before the event, Fox Raceway was able to prep and groom the tracks and the special, Ride Day-exclusive off-road loop was opened and the dirt was prime! Under the Fox Racing barn, attendees watched their bids on silent auction items and dropped raffle tickets into mason jars in hopes of winning one of the many awesome prizes from their favorite moto companies!
The Kurt Caselli Foundation President, Donny Emler Jr., kicked off the presentation talking about a few highlights of what the Foundation has accomplished over the past five years including raising over $1,000,000 and spending $600,000 on safety projects. Check out a list of safety projects on www.KurtCaselli.com by clicking here! In 2018, we raised enough funds to grant five scholarships to students of higher education for the Spring 2019 semester. The Scholarship winners included Kelly Hall, Jamil Shaaban, Kelly Yancey, Heather Mowell and Brodie Larsen. The Caselli Edition 2019 KTM 300 XC-W TPI motorcycle winner was selected LIVE during the Ride Day, watch the live broadcast recorded on our Facebook page here. Congratulations to Steven Wilson of Dupont, WA who is the proud new owner of the giveaway bike!
In 2019, we have partnered up with Intense Cycles to be able to giveaway a brand new Caselli Edition Intense Tazer Pro Build electric mountain bike at our summer fundraising event. Enter to win the Intense e-bike by clicking here!
We can't thank our sponsors, vendors and volunteers enough for the support given to the Kurt Caselli Foundation to make our fundraising events possible and successful.
Stay tuned to www.KurtCaselli.com for full photo galleries, videos and more from the 2018 Kurt Caselli Ride Day!