2019 MXGP Season To Open In Argentina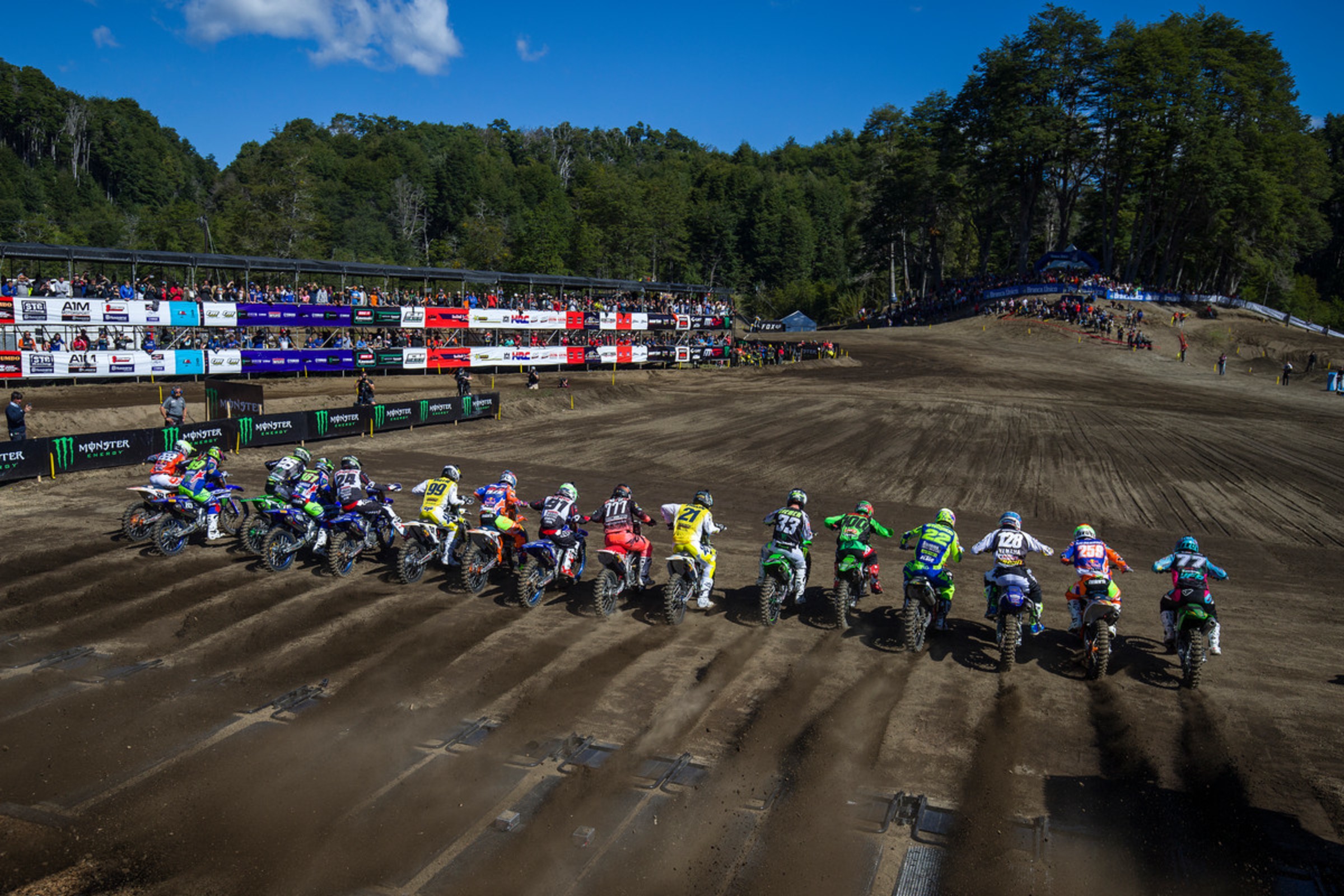 Youthstream announced today that the 2019 FIM Motocross World Championship will open at the circuit of Neuquen in Argentina.
Renowned for its beautiful scenery and fantastic dirt, the MXGP of Argentina has been a fan, and rider, favorite since coming onto the calendar in 2015.
When the 2019 schedule was announced, Neuquen was left off the calendar, so there was concern that the race would be held in Europe, or elsewhere. But the parties were able to reach a new deal that will see the 2019 season begin in South America.
Below are quotes about the announcement, via Youthstream.
David Luongo, Vice President of Youthstream: "It is great news to be back in Argentina for the opening Grand Prix of the season. The circuit of Neuquen is for most of the riders, the most beautiful track of the championship and its location in the middle of Patagonia is breathtaking. We really want to thank David Eli from Mas Eventos along with the local and national authorities making this Grand Prix possible, we are sure that it will be a great success and will bring a lot of attention and exposure Argentina."
Tony Skillington, FIM/CMS Director: "After the announcement of the hosting of the 2019 edition of the MXGP of Patagonia - Argentina, it is with a great pleasure that this news will be received by all involved as this venue has been a favorite to many riders and teams to be able to compete on this fantastic track in one of the most beautiful parts of the world."
Cr.Omar Gutierrez, Governor of the Province of Neuquén: "The FIM Motocross World Championship is an international event that is already part of the identity and DNA from the people of Neuquén. Sporting important events like this one have an enormous touristic, social and economic importance, guaranteeing a strong global insertion to the province of Neuquén".
David Eli, Organizer of the MXGP of Patagonia - Argentina: "We are pleased to confirm that in 2019 we will celebrate the fifth edition of the MXGP in Villa La Angostura, Neuquén province. In addition to celebration for having obtained for the fourth consecutive year the title as the best circuit in the calendar, where the local fans and the majestic landscapes of the region give it a unique imprint; we will have the honor to open again the season of the motocross world championship. Returning as host to this international event, is the merit of enormous effort and teamwork that we have been doing from our company (+Eventos) together with the Government of Neuquén and the city of Villa La Angostura."