JWR Yamaha Racing Agree to Deal with Vsevolod Brylyakov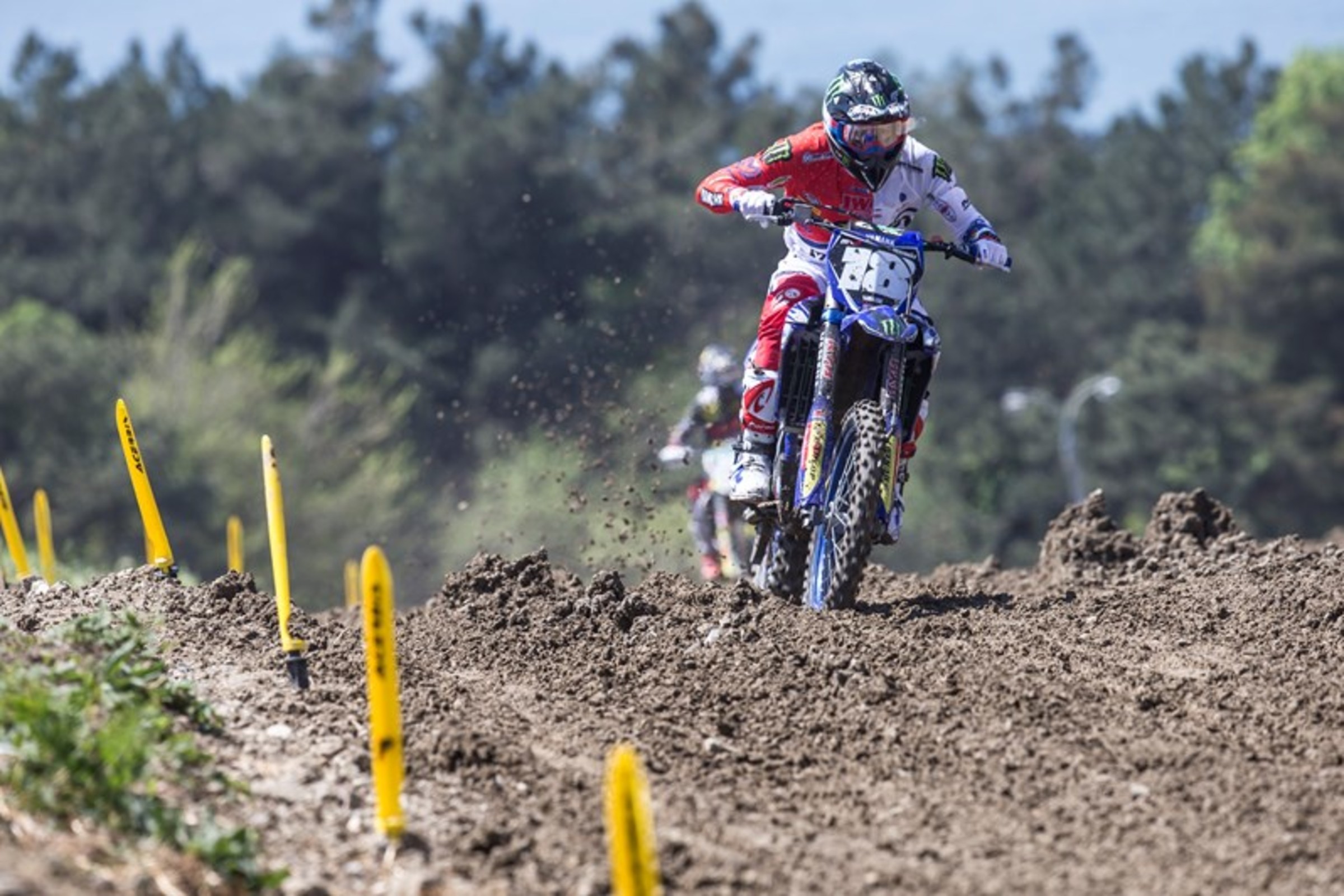 Vsevolod Brylyakov, a flamboyant Russian who is set to step up to the premier division for the first time, will sit alongside Kevin Strijbos beneath the 24MX-powered JWR Yamaha Racing awning next year, the team is pleased to confirm. Brylyakov will tackle all of the European rounds of the series, plus the Chinese fixtures in April, in his first year aboard the YZ450F.
Injuries have stopped Vsevolod Brylyakov fulfilling his potential in the last two seasons, but he has refused to back down and keeps returning to the highest level. It is that hunger that will make him successful when the 2019 FIM Motocross World Championship fires into life on March 10 at a circuit that has not yet been announced. Brylyakov will also chase glory in the Swedish Championship aboard a YZ250F in the MX2 class.
Vsevolod Brylyakov: "Finally! I am pumped to announce my new deal with JWR Yamaha Racing for the 2019 MXGP season! It is going to be my first year in the MXGP class and to be honest I do feel very excited. After the past two difficult years, with two big injuries, it is not going to be easy to go and race with the strongest and fastest guys in the world, but I am not scared of work and I believe in myself. I am happy to say that I have people who are giving me the same feeling and that is giving me some extra motivation and the will to succeed. Now it is time make some plans, pack my bags and start my trip back to Europe! My knee feels better and stronger day by day. I cannot wait to go and ride this YZ450F!"
Johan Westermark (Team Manager): "Vsevolod Brylyakov will be an amazing addition to the JWR Yamaha Racing squad in 2019. Despite the various injuries that he has suffered in recent years, he has continuously shown flashes of speed that make him one of the most popular riders in the Grand Prix paddock. We look forward to unearthing that when the new season begins."