Industry Black Friday and Cyber Monday Deals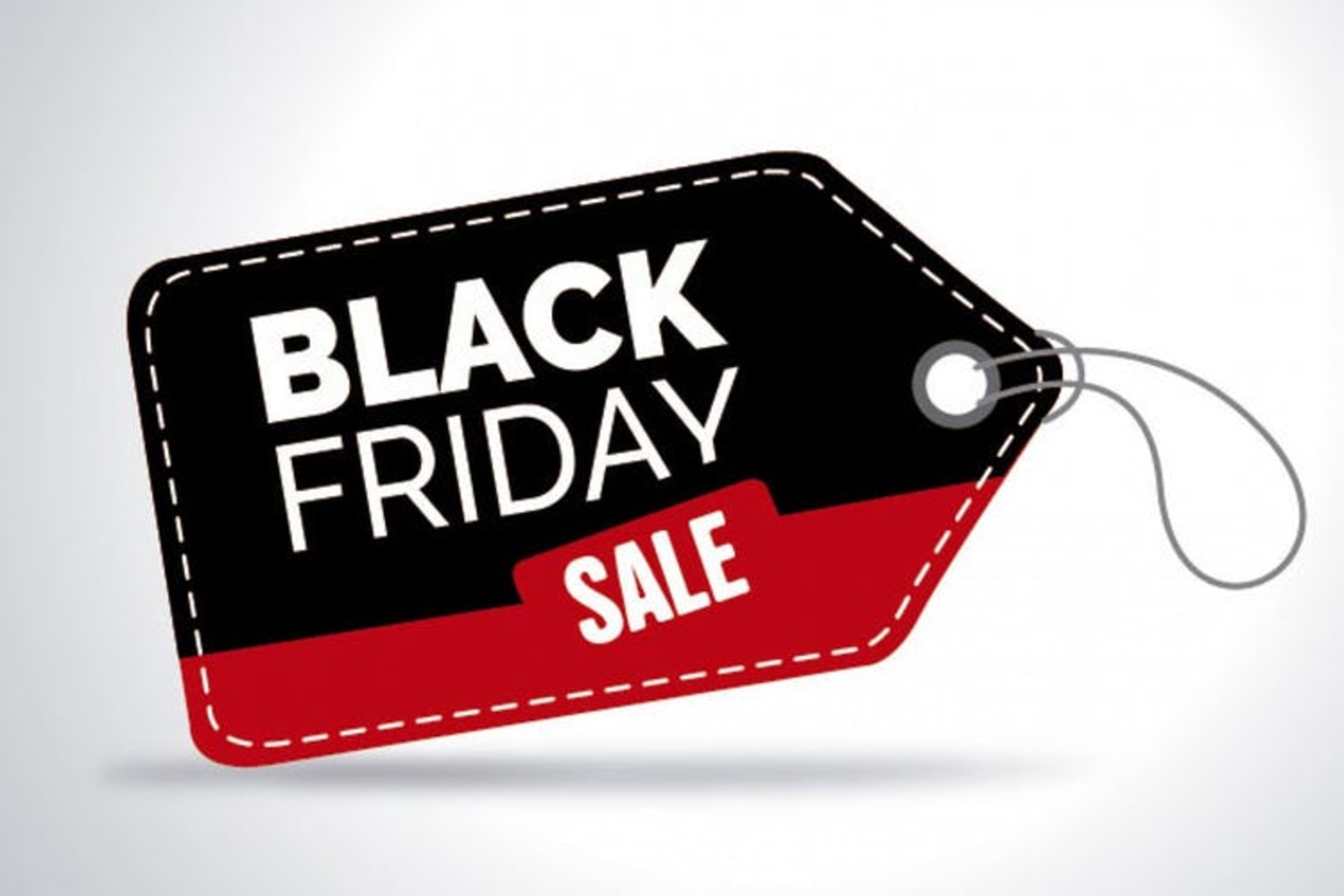 Worried about finding the time to shop? Worried you won't get a great gift? Well, we got you covered.
Check online to find the best deals on gifts for family and friends this season from companies around the industry.
Note: This post will continue to update.
Racer X Brand
Racer X Brand is offering 20% off site-wide for Black Friday through next Tuesday the 27. Use code: BLACKFRI25 upon checkout to receive discounts.
---
Shift
Give a Shift! Get a jump on your holiday shopping and GO BIG with limited time savings! Now through Cyber Monday, enjoy free shipping on all orders, plus up to 40% OFF MX18 gear. Visit www.shiftmx.com.
---
Fox Racing
Cure your turkey-induced food coma with our Black Friday Sale. Save up to 40% sitewide, including 35% off moto boots, 33% off apparel, and our special Deal of the Day. Get an early start on the holiday shopping list… or maybe treat yourself. No judgments, just incredible deals. Visit www.foxracing.com.
---
Works connection
Works Connection is offering 30% off. Discount applies to online orders only. Use the code BLACKFRIDAY18. Sale is Friday only, from 12:00 a.m. - 11:59 p.m. PST. Visit www.worksconnection.com for more.
---
Fuel
Fuel is offering 40% off their entire site—all week long! Go here for more info.
Ride Engineering
Ride Engineering is offering 30% off all items in stock starting at 5:00 p.m. on November 21 and going through midnight on November 26. Use code black-30. Visit www.ride-enineering.com.
Panic Rev
PanicRev 9 Hour Black Friday Sale
Start Time: Friday 12am EST || THURSDAY 9pm PST
End Time: 9am EST || 6am PST
A discount code for 50% off will be activated for 50% off store wide, and up to 95% off sale items already marked down in the store. You will also be able to save 10% to CampRev Winter Camp
PanicRev Black Friday Deal
Start Time: 9am EST || 6am PST
End Time: 2pm EST || 11am PST
A discount code for 40% off will be activated for 40% off store wide, and up to 85% off sale items already marked down in the store. You will also be able to save 10% to CampRev Winter Camp
PanicRev Scraps Sale
Start Time: 2pm EST || 11am PST
End Time: 11:59pm PST
A discount code for 30% off will be activated for 30% off of the store scraps, and up to 75% off of what is left over of our sale items that are already marked down in the store. You will also be able to save 10% to CampRev Winter Camp
---
Fasst Company/Flexx Handlebars
Fasst Company/Flexx Handlebars are offering 20% off all product through November 26. Use code Santa20 at checkout. Visit www.fasstco.com.
4Arm Strong
Black Friday sale starts today. 50% off on the ever popular arm pump prevention tool, 4Arm Strong. Sale ends at midnight on Sunday. Use code BF50. Visit www.4arm-strong.com.
---
Nihilo Concepts
Still need to find the perfect gift? Or just want to get a great deal on the best parts?
Check out our website for the style and performance you have been dreaming of. For one day only 11/26, receive 10% off your order* with coupon code: CYBER2018. Visit www.nihiloconcepts.com.
*Discount can not be applied to Titanium Foot Pegs, Billet Throttle Housings, Digital Ignition System, FMF Pipes or Silencers.
---
PRO STYLE MX
Go to www.ProStyleMX.com to shop their sale that includes dozens of different Jersey + Pant Gear Combos under $90 & always Free Custom Jersey Printing with every gear combo order. TLD SE4 Helmets are on sale too, up to 50% off retail prices with fast free shipping. There are a lot more gems so head over to prostylemx.com before Monday night to get the deals on AM Motocross, Bell Helmets, Fly Racing, O'Neal, Scott, Troy Lee Designs, and more before they are gone for the year!

AM MOTOCROSS
Now is the best time to try out the new American Made Motocross Gear at www.ammotocross.com because everything on the website is 20% off and all jersey or hoodie purchases include free custom printing until Tuesday!
In addition to the savings this week AM Motocross is offering even bigger discounts on four different bundles that include a gear combo with some of their most popular products thrown in: additional jerseys, t-shirts, sticker kits, and more are included to make these all American Made bundles the perfect gift for your rider.
No discount codes are needed so just head over to www.ammotocross.com.
Road 2 Recovery
Just in time for the Black Friday madness and Cyber Monday; Road 2 Recovery has released their annual Holiday eBay auction.
This year you can expect to find over 80 highly sought after items to bid on. There really is something for everyone on your holiday list and in every budget. From rare autographed motocross jerseys and goggles, VIP MotoGP Experience at Circuit of the Americas, to A-X-L the Movie memorabilia. You'll even have a chance to bid on Micky Dymond's Specialized S-Works bicycle he road in RAAM 2017. The best part is; it all goes to a great cause, 100% of the proceeds will go to Road 2 Recovery and the cause they support.
While all items go to support Road 2 Recovery, the funds raised will go directly to help the over 26 causes that they are currently funding for both in the US and Internationally. With the funds raised from eBay auctions like this, R2R is happy to say that they have never turned down help to in injured Pro athlete.
This 10-day auction will start Friday, November 23rd at 9am PST. The first item will close on Monday, December 3rd at 9am PST. New this year will be some "Buy It Now" items for those who just can't wait to get their hands on some amazing items. Some items will qualify for free shipping.
Road 2 Recovery would like to thank all the donors and athletes who made this Annual Holiday eBay auction what it is. View all items here.
---
MotoSport
Alpinestars Tech-10 Boots - $389.77
Fly Maverik Boots - $79.77
Pant, Jersey, Glove Gear Combos – Save Up To 70%
Clearance Casual – Save Up To 77%
In addition to the above we're offering Free Shipping On Orders Over $49 during this Cyber Week period.