And the off-season grinds on.… Welcome to Racerhead on a mostly slow weekend. Many of the AMA pros are starting to ramp up their supercross testing and training more and more. Anaheim is now less than two months away, so now is the time we start to hear and read about incremental pick-ups on settings, tenths of seconds starting to come off lap times, lap counts going on, and everyone getting just a little more serious. Of course, that is, if their practice tracks aren't ablaze, as Southern California is once again getting ravaged by wildfires. Here's hoping that everyone stays safe out there.
Others are on the road or in between international SX races. Chad Reed is in Australia for the AUS-X Open (which you can follow on Instagram at @sxopensupercross) in Sydney. He's not the only AMA Supercross Champion down there, as reigning #1 Jason Anderson is Down Under for the race too. Justin Brayton is there on the #1 Honda, as is Dean Wilson and even Ronnie Mac.
Unfortunately, Ryan Villopoto is not there after all. The four-time champion just lost his father, Dan, ten days ago but was still hoping to attend, but he reported on his Instagram that there was still too much going on with his family for him to make it:
"I just want to share a note with the @sxopensupercross fans to sincerely apologize as I will not be there today. As you all know the last week has been incredibly difficult on myself and my family. I was super excited to race in Sydney and have been working hard to be in the best shape I've been in years. I really wanted to race down there, but with all that happened as well as an unforeseen issue, I have to remain home with my family. I realize a lot of people put tons of work into helping me get there and to make it super special therefore I deeply want to express my appreciation. I promise to make it up to everyone down under. Thank you for all your ongoing support see you soon…"
Meanwhile, over in Europe, the Paris Supercross is fast approaching and the EICMA Motorcycle Show just ended. (My buddies Jeff Cernic and Moe Sidor flew back yesterday and went straight from the Pittsburgh Airport to the Pittsburgh Steelers game last night.) One of the EICMA attendees was Jeffrey Herlings, the 2018 MXGP World Champion, and when we spoke yesterday, he told me he was on a little bit of a break in training and just enjoying some time away from working and riding, but he will soon be back on it in full as he gets ready for the start of his season in March. Jeffrey told me he was surprised and stoked to be on the last cover of Racer X Illustrated, in a photo by Roddy MacLeod from the MXGP of Trentino, Italy. We also talked a lot about his season, the Motocross of Nations—both this year's and next year's—and a few more topics for an upcoming feature in the magazine.
And speaking of Racer X Illustrated, the brand-new issue (January 2019) just came off the presses with Monster Energy Kawasaki's Eli Tomac on the cover, shot by Jeff Kardas as he raced toward a million-dollar payday at the Monster Energy Cup. Eli was stoked on the cover and posted it on his social media. Of course there is a feature on the Las Vegas race, along with a deep-dive with Roger DeCoster on Team USA's struggles at the Motocross of Nations in a feature Eric Johnson and I penned together called "Red, White & Blown Away." We've got some fun stuff from Red Bull Straight Rhythm, a 2019 Gear Guide, and a photo retrospective on the history of RedBud by Werner Straube with photos dating back to the Michigan facility's very first pro national, in 1974, plus all of the usual columns and features. Look for the new issue on your local newsstand or in your mailbox soon, or sign up for the digital edition so you can read it on whatever device you're reading this on. And if you aren't already a subscriber, you can sign up right now and get a free 2019 calendar featuring the 13 Greatest AMA Motocrossers of all time right here.
RETURN OF THE RUCKUS (DC)
If you're a fan of pit bikes, you'll be pleased to hear that Honda is bringing back the Ruckus, that dependable workhorse of a scooter that always seemed downright bulletproof (or at least the one I had access to was, until Nick McCabe loaned it to a friend who apparently rode it into the ocean). In the press release for the return of the Ruckus and the Metropolitan, Honda said: "These are the industry's two best-selling scooter models, the Ruckus's quirky and robust style having inspired its own dedicated culture and scene, while the Metropolitan appeals with its modern, rounded lines and approachable design." I don't really know what "approachable design" means, but I'm in. The big question is whether these offering will cut into the robust sales of the Honda Groms, which have proliferated around my town—there's even a Morgantown Grom Squad now! Not sure that Morgantown Ruckus Squad has the same name cache, but we're still looking forward to adding one to the garage.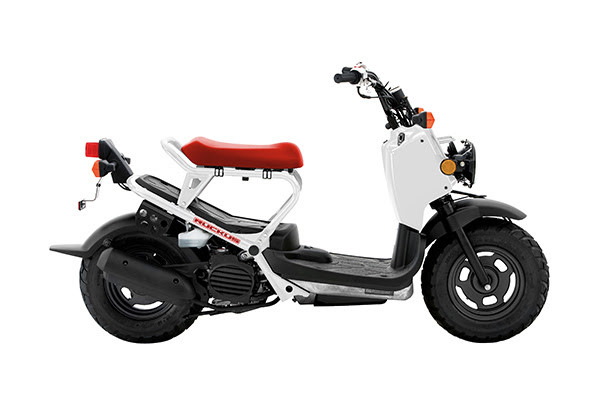 Successful Surgery for Gajser (Chase Stallo)
Tim Gajser underwent successful surgery in his home country of Slovenia on November 6 to remove the titanium plates and metalwork that had been providing strength to his jaw, Honda HRC announced today.
According to the team, it's the final surgery Gajser will undergo and he was medically cleared to start riding today. The former World Champion suffered a double lower-jaw fracture at the final round of the Internazionali d'Italia in Mantova on February 18, two weeks prior to the start of the 2018 FIM Motocross World Championship.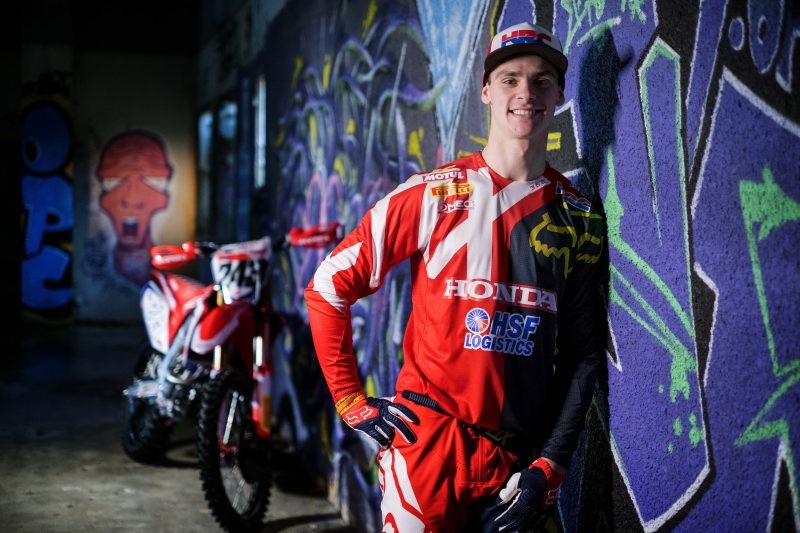 The injury forced Gajser to miss the opening round of the season in Argentina. Despite returning for round two, the injury did affect him throughout the year; Gajser finished fourth overall in the MXGP Class in 2018.
Said Gajser in a statement:
It's good to have had the final surgery to remove all the metalwork from my jaw—I don't think people realised I had that many brackets and screws holding my jaw together all season! It was a big crash in Mantova so I feel lucky to have got away with it with just the jaw, but it was still a big injury that did affect me all season---we started by losing training time and time on the bike in the pre-season and then missing Argentina, and that had a knock-on effect throughout the season. For a long time I couldn't even eat properly, so I suffered that way too.
Now I have had this operation it will take a little time for me to return to normal because there is some pain in the jaw, which is normal after such surgery, but I'm so pleased that it all went well and we can now leave it totally behind. By doing it now we have time to make sure we're back to 100 percent on the bike for next season, and I can't wait.
IT'S ELECTRIC (DC)
Looks like there has been an update from Alta. This isn't official but this is what has been posted on the AltaOwners forums:
"Although Alta has ceased operations, there is still an opportunity that the company and [its] assets will be purchased and resume operations. Unfortunately the chances of that happening are not high. In the short term, a slim team has been assembled to help with the wind down and this team will be able to ship some parts to dealers. If you need parts or think you might need parts for your Redshifts, act quickly! Reach out to your dealers and ask them to order parts for you ASAP. Not all parts are available—batteries for example—but the team will do their best to fill orders from dealers if they can. Thanks for all your support. Stay Fast."
That's not exactly good news, but it's something. (And as someone who owns two Altas, I'm going to try to stock up on a few things myself.) There was better news on the electric bike front from the EICMA show in Europe, where KTM introduced its new SX-E 5 minicycle, the developmental bike that KTM boss Stefan Pierer mentioned last year. Here was the company-speak that was included with the image: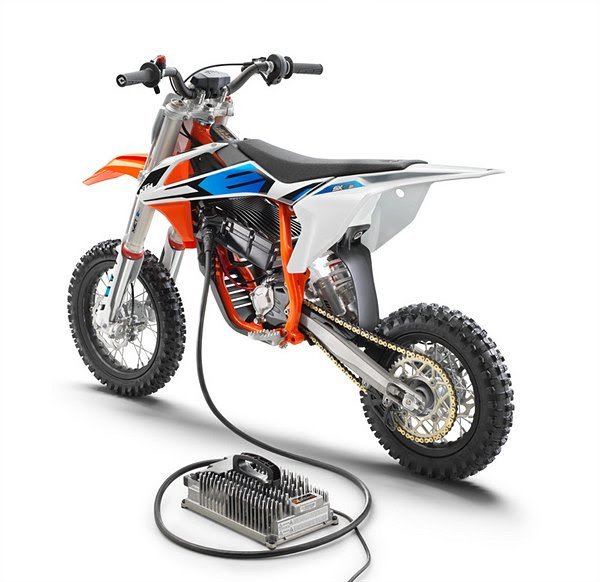 Combining class-leading knowledge in youth motorcycling with years of development work in the e-sector, the KTM SX-E 5 is based on the incredibly popular 2-stroke KTM 50 SX with a high-end chassis powered by an electric motor. The mission was clear: to create an ultra-competitive machine that is also easy to ride, even for pure beginners.
The KTM SX-E 5 enjoys the advantage of zero emissions, low noise and minimal maintenance, which makes it ideal for youngsters looking to make the first step into the world of motorcycling and thanks to its dynamic design, it is ideal for the growing rider with its adjustable seat height.
The KTM PowerPack can provide more than two hours of riding for a beginner – or 25 minutes for the faster junior racers – and with its external worldwide charger, full power is restored in approximately one hour. Coming from the READY TO RACE company, the KTM SX-E 5 will set a new benchmark within the electric-minicycle market in terms of performance, rideability, safety and serial standard and will be available in North American dealerships in fall 2019.
There was also a photo of a Husqvarna version of the electric junior minicycle. With these bikes starting at the ground floor, not the top floor, they probably have a much better chance to succeed and maybe even compete alongside EIC bikes, as manufacturers and customers alike get their heads wrapped around what the future may bring to all levels of motorcycling.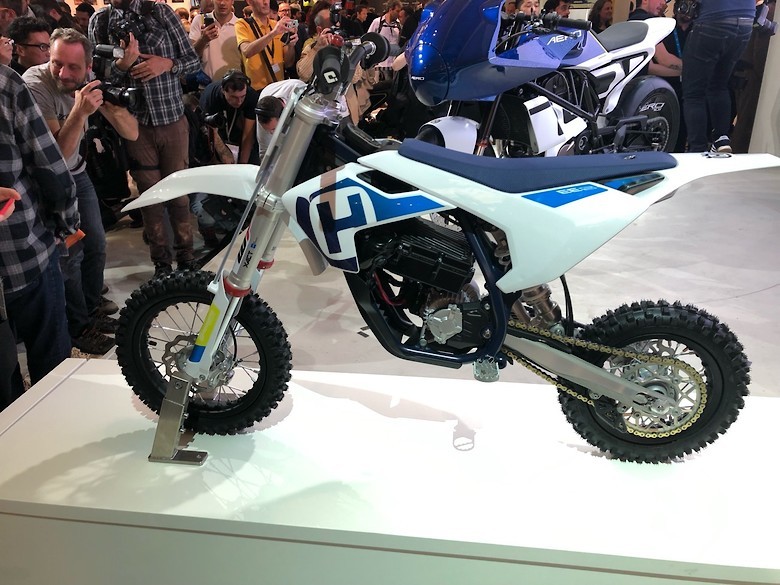 Prado's Fiesta (Andras Hegyi)
In 2018, Jorge Prado rewrote the history of the Spanish motocross, becoming the most successful Spanish racer in the history of the FIM Motocross World Championship. He also became the first rider to get his maiden world championship by taking 12 seasonal GP wins. Prado overtook the Frenchman Sebastien Tortelli, who got his maiden world title in 1996 with 11 of 12 GP victories (only to later be disqualified from the Belgian 125 GP for having too much lead in his fuel—a questionable penalty that was also given to series runner-up Paul Malin and third-place Frederic Vialle). And at the Motocross of Nations at RedBud, he became the first Spanish rider to win a class, topping the MX2 division. Thanks to his historic performance in '18, Prado became a national hero in his country, which has long be more enamored with road racing. Prado was given a real Spanish fiesta last week.
But before the series of celebrations, Prado needed to undergo a second elbow surgery. On December 23, 2017, he broke his elbow and was immediately operated on. The injury affected Prado's performance in the first rounds of the season. After this more recent corrective elbow surgery, the celebrations could begin. First Prado visited his native town, Lugo, situated in Galicia in the northwest of Spain. Jorge was a special guest at a soccer match, doing the kickoff and the opening shot. It was one of the matches in the King's Cup, a famous annual Spanish soccer competition.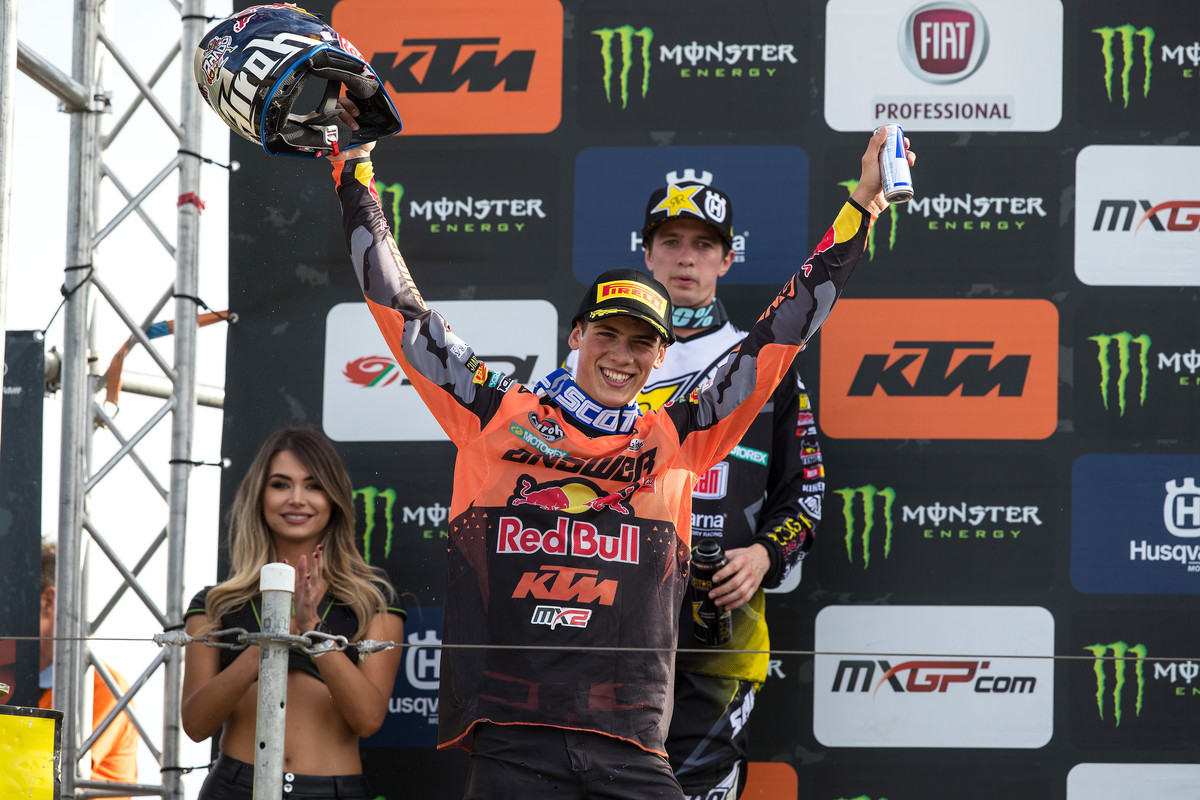 On October 31, some celebrations were held in Lugo in Prado's honor. There was a motorcycle parade, and Prado was welcomed at the city hall and awarded "Best Sportsman in Lugo" by the largest newspaper there. Prado then signed autographs for more than two hours.
Next he went to Valdemorillo, a little city near Madrid, for the main celebration in his honor. Riders from all over Spain gathered at the motocross track there to congratulate Prado on his historic world title and also to compete with Prado, who was one of the prize-givers as well as one of the commentators. He also did a lap of honor around the same track where, in 2013, he won the Red Bull Give Me Five event. It was a nice homecoming for the 17-year-old who is already the best Spanish motocross racer of all time.
TOP-TENS (DC)
My old friend and longtime fast guy Lance Smail sent me a link this week to a top-ten list of the all-time best motocrossers that was posted on a website called TheTopTens. The first man on the list was Ricky Carmichael, then Ryan Villopoto, then James Stewart … and that's where it started losing its way, as you can see by the photo below.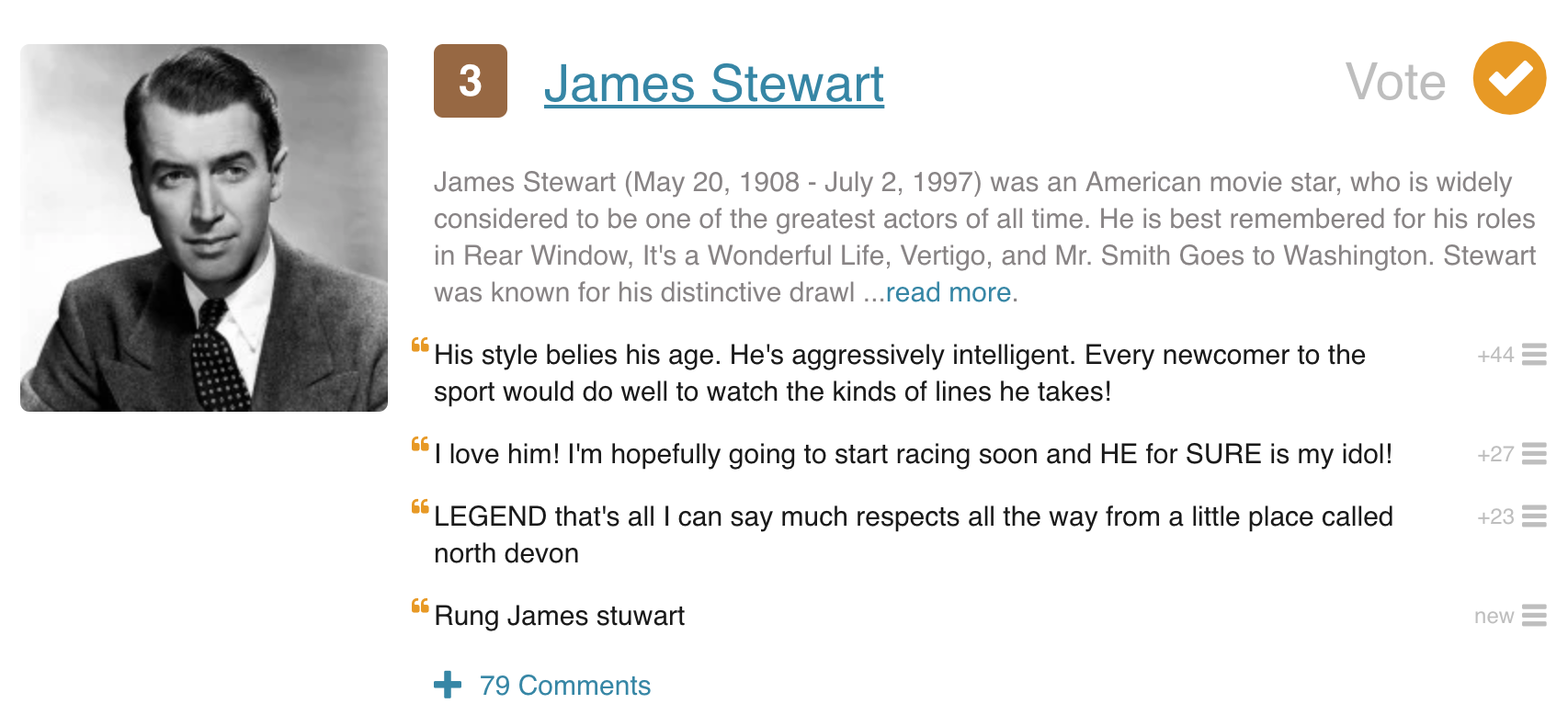 It was downhill from there in that they misspelled Stefan Everts' name, ranked Travis Pastrana fifth, and left a few people you may have heard of off the list completely: Hannah, Johnson, Glover, Bailey, Cairoli, Herlings…. Check it out right here.
Head-Scratching Headlines of the Week
Mom took PlayStation away, so 11-year-old Cleveland boy led police on second high-speed chase in 13 months - Cleveland.com
Raiders Gave JaMarcus Russell Blank Tapes to See If QB Watched Film - Bleacherreport.com
Random Notes
Some photos for a piece on the Dubya Vet World Championships by Richard Stuelke...
For the latest from Canada, check out DMX Frid'EH Update #45.
The second cable television broadcast of the 2018 Rocky Mountain ATV/MC AMA Amateur National Motocross Championship presented by Lucas Oil at Loretta Lynn Ranch will premiere this Sunday, Nov. 11 at 5pm ET and then re-air Wednesday, Nov. 14 at 4pm ET. The show will highlight the 250 B and Open Pro Sport classes, featuring rising stars like Jalek Swoll and Pierce Brown. Up-and-coming youth rider, Haiden Deegan will also be included in this second episode as he went on to win the 65cc (7-11) class championship. A salute to the 2018 class champions, and winner of the Nicky Hayden AMA Horizon Award, Derek Drake, will wrap up the coverage. The voice of Lucas Oil Pro Motocross, Jason Weigandt, and multi-time Arenacross Champion, Buddy Antunez, will be commentating.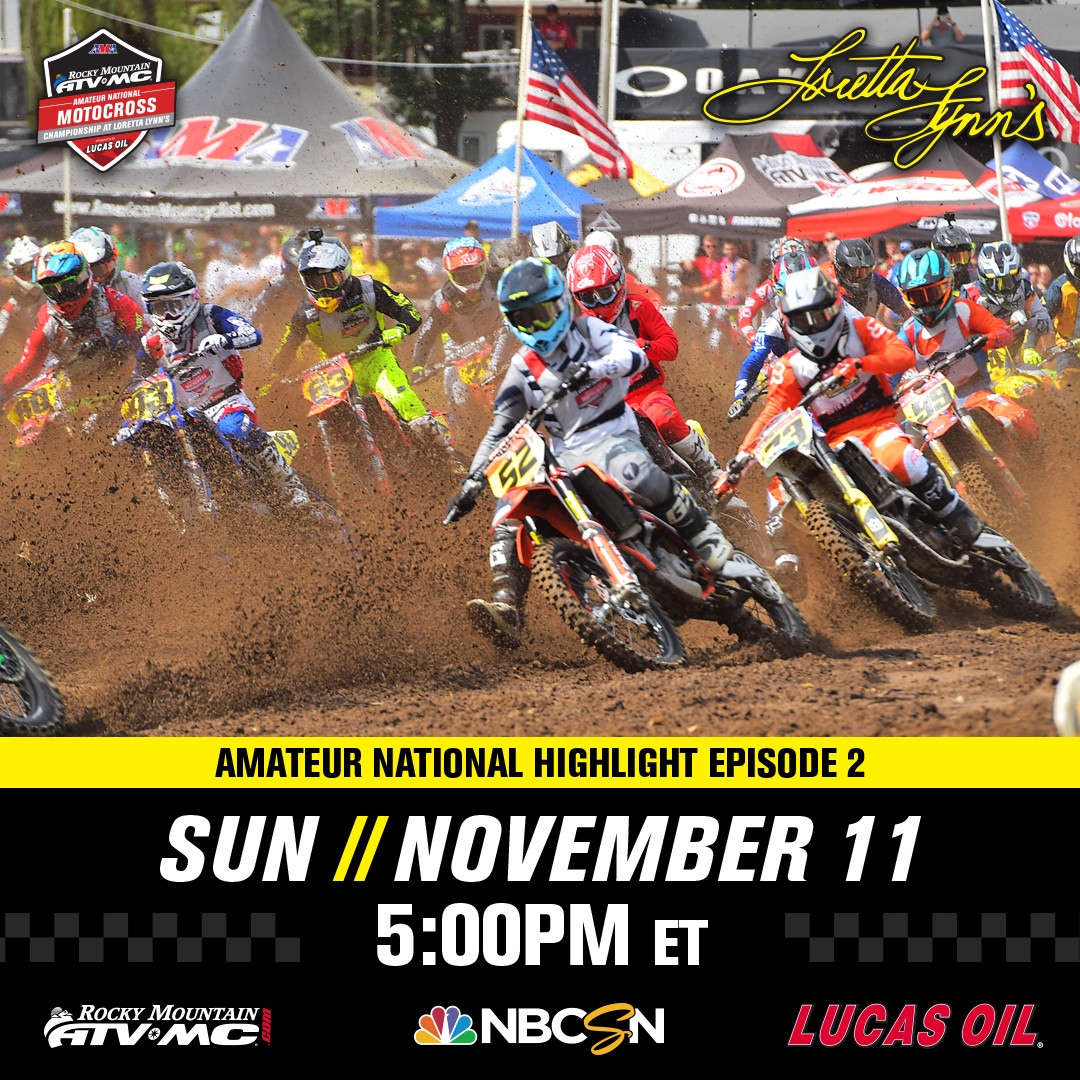 Racer X Brand Fall '18 Collection Now Available
From Soft-Shell jackets to socks, we've got you covered from head to toe. Head over to Racer X Brand now and check out the collection. Quantities are limited!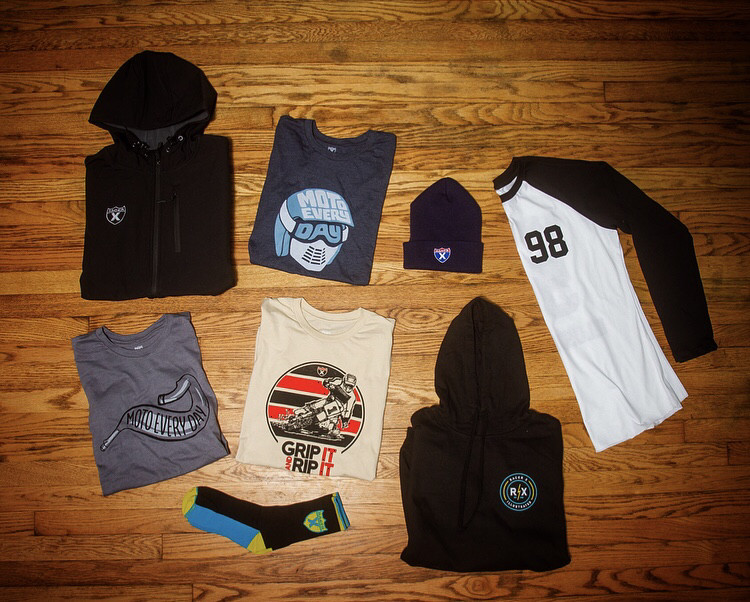 Subscribe or Renew Now and Get a FREE 2019 Racer X Calendar
Subscribe now for as low as $9.98 and receive a FREE 2019 13 Greatest AMA Motocrossers of All Time Racer X Calendar.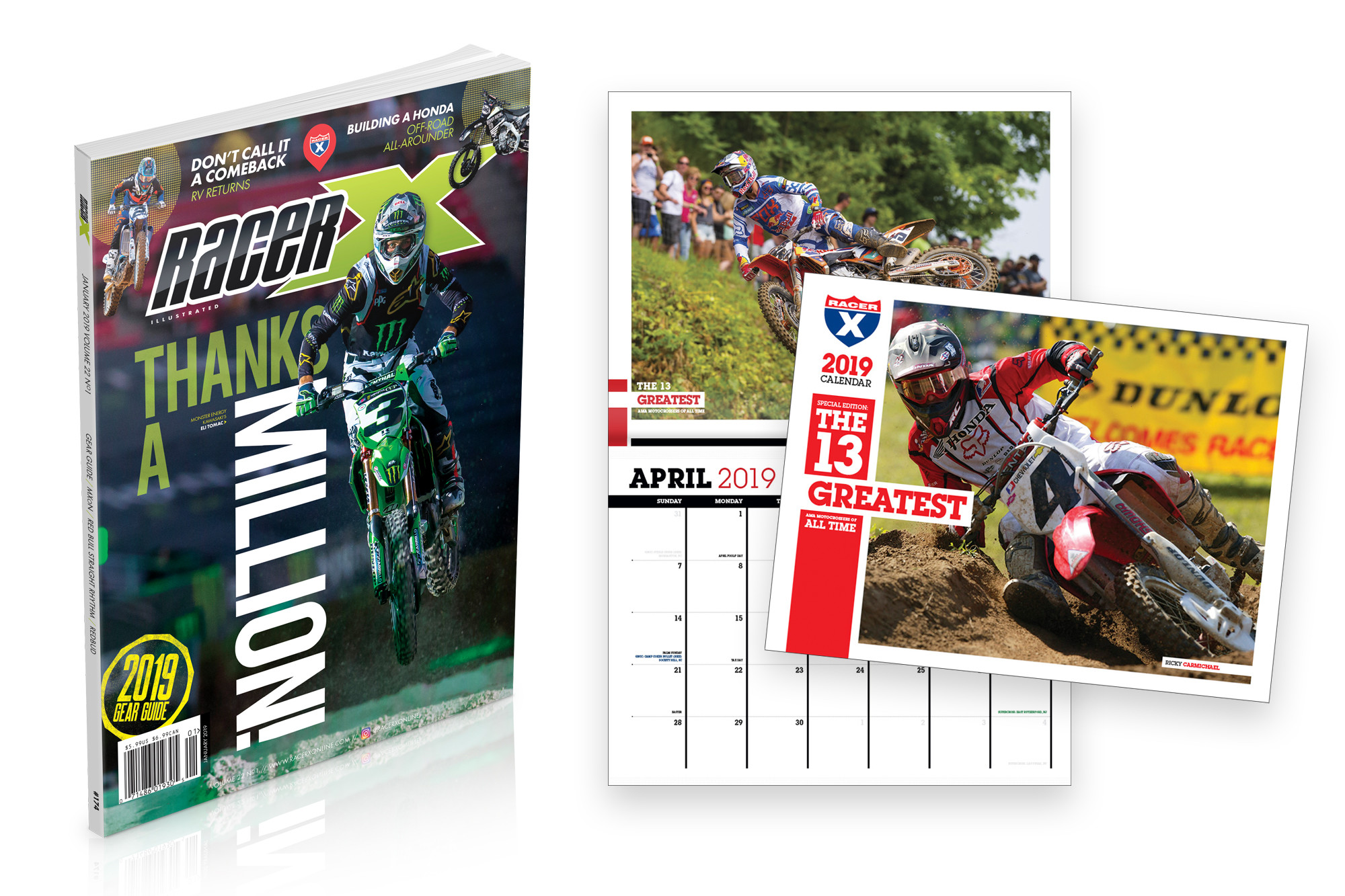 That's it for this week. Thanks for reading Racerhead. See you at the races.