Pro Circuit Announces 2019 YZ85 Pipes and Silencers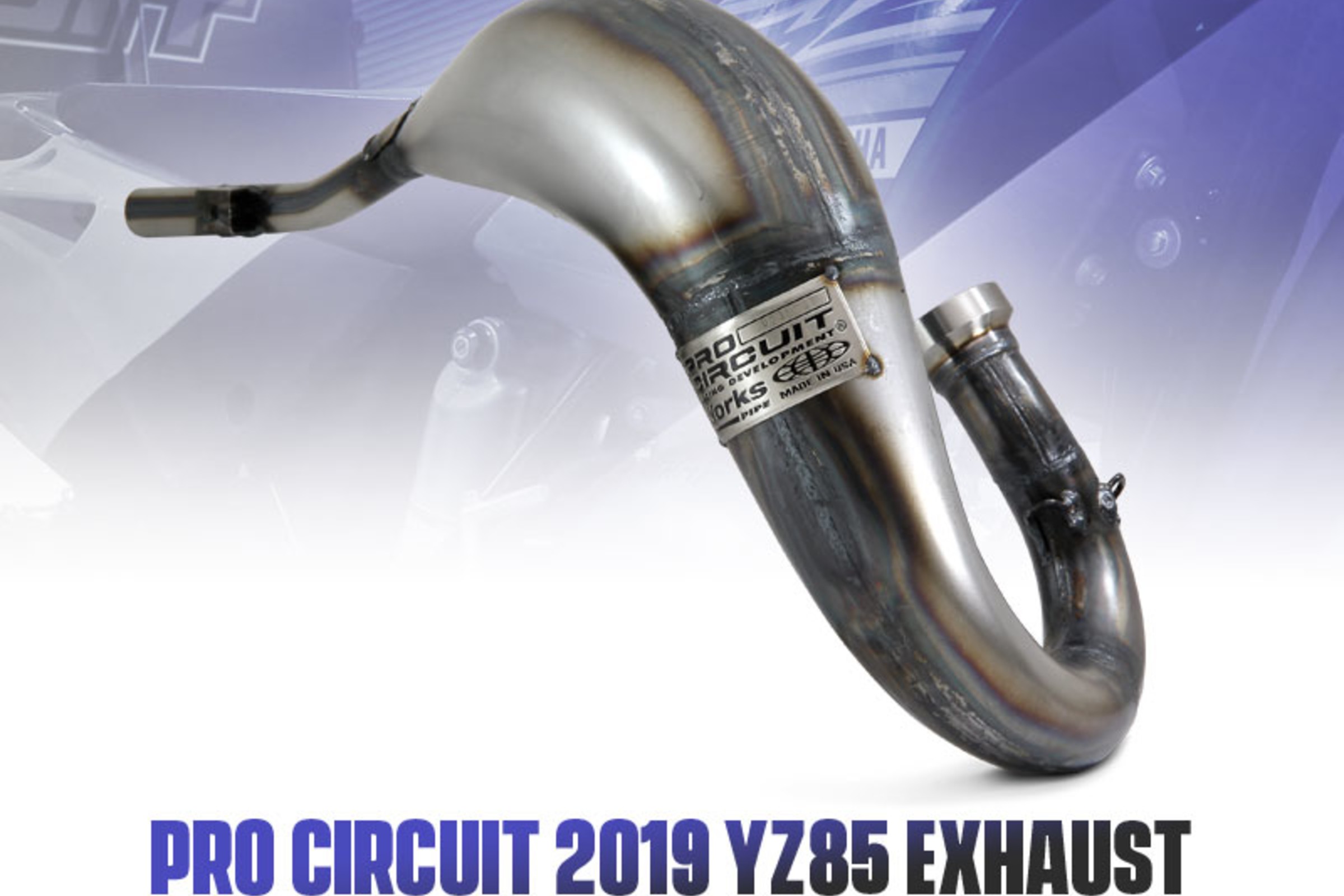 Works Pipe
With unparalleled performance, power and torque across the entire rpm range, the Pro Circuit Works Pipe isconstructed of AKDQ high quality carbon steel with an unplated, oiled steel finish to give your bike that "factory" look. Handwelded and pounded seams with reinforced mounting brackets offer increased durability.
Platinum Pipe
The same performance gains as the Works Pipe but with a brilliant nickel coating make the Pro CircuitPlatinum Pipe the ideal choice for extreme weather conditions. Made using the same high quality AKDQ carbon steel as the Works Pipe, the Platinum Pipe is hand welded with pounded seams and reinforced mounting brackets just like the Works Pipe.A nickel coating gives the Platinum Pipe a bright finish while protecting against nature's elements making maintenance a breeze.
Ti-2 Shorty Silencer
The Pro Circuit Ti-2 Shorty Carbon Kevlar/Titanium Silencer is the latest piece of racing technology andis sure to be a favorite for most two-stroke riders. The Ti-2 is similar to the popular R-304 Silencer except it is constructed witha carbon Kevlar shell, titanium tubing and titanium end-cap. The titanium and carbon Kevlar construction offers the "factory" lookand appearance while reducing weight. The Ti-2 is for closed-course racing only.
304 Factory Sound Silencer
Constructed of high quality aluminum and stainless steel, the 304 Factory Sound Silencer's longerbody is designed to reduce noise output without compromising performance and is recommended for any 2-stroke application.Extremely light weight and durable, the 304 silencer is easy to re-pack for optimum performance.
296 Spark Arrestor Silencer
For those who ride in noise sensitive areas, the 296 Spark Arrestor/Silencer meets U.S. ForestService 96db sound requirements and is equipped with a USFS approved spark arrestor. The 296 Spark Arrestor/Silencer isdesigned for easy maintenance and is made from high quality aluminum and stainless steel for extra durability.