Meet The 2019 Barstow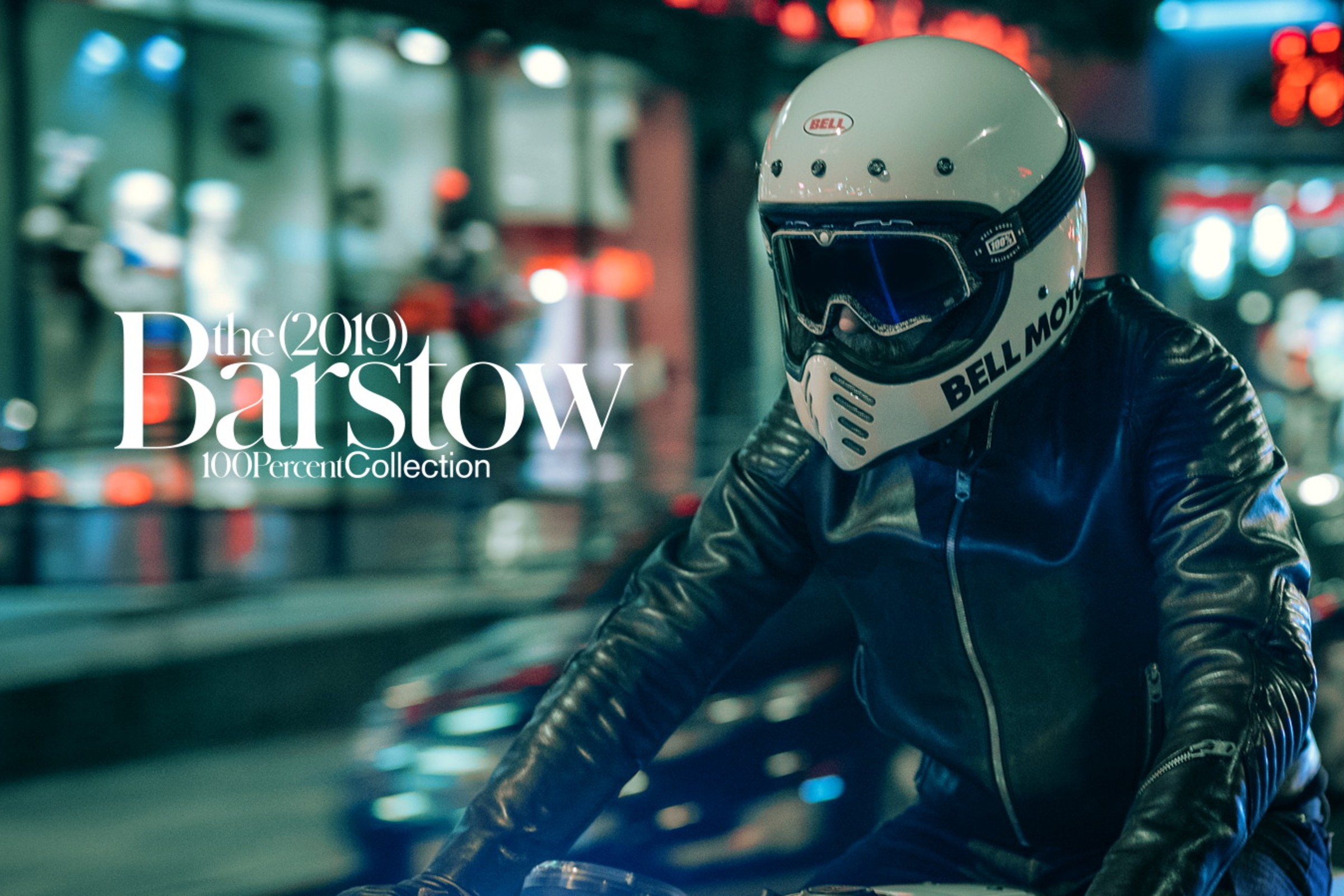 100% proudly introduces its 2019 Barstow goggle collection, crafted from heartful collaborations with unique creative artists, brands, and builders.
The Barstow takes you back to simpler times. The retro-modern vintage lines are fused with the most advanced technologies resulting in a timeless look keeping our roots alive and well.
New for 2019, custom bike builder extraordinaire Roland Sands decided to apply his magic touch to the RSD-Barstow project. This work is inspired by his racing heritage, his custom bike building craftsmanship, where every minute detail is considered to create timeless designs.
Now in his second collaboration with 100%, world-renowned British artist, Death Spray Custom applies his latest art to the Barstow goggle. Recently featured in GQ Magazine's "Top 10 best artists working today", Death Spray Custom aka David Gwyther, is known for his "humorous yet brilliantly sharp artwork." He's also known for designing Ken Block's rally and gymkhana cars.
Back in 2006, Deus ex Machina roared into cultural consciousness with their neatly customized motorcycles and a quaint notion that doing something is more fun than just owning anything. Deus ex Machina is a step bigger than a brand, it's a culture. The enthusiasm of our two previous Deus-100%-Barstow collabs, struck a chord within the worldwide moto collective and from our shared experiences in motorcycling, design and fashion, we are now introducing the third chapter of our Barstow projects.
Key Features:
The Barstow fuses vintage moto design with modern styling and technology resulting in a timeless look with next level performance.
Frame: Minimal frame design works in union with distinct lens shape to increase visibility
Strap: Premium strap trim elevates performance and adds rich detail
Foam: Triple-layer face foam provides excellent moisture management
Lens: Anti-fog lens offers clear vision and with replacements in other finishes and colors
Vents: Upper vents force air in and channel out moisture to prevent fogging
In the box: Extra clear lens and microfiber bag
View the complete 2019 collection now at www.ride100percent.com.