Watch Ironman GNCC Live on RacerTV.com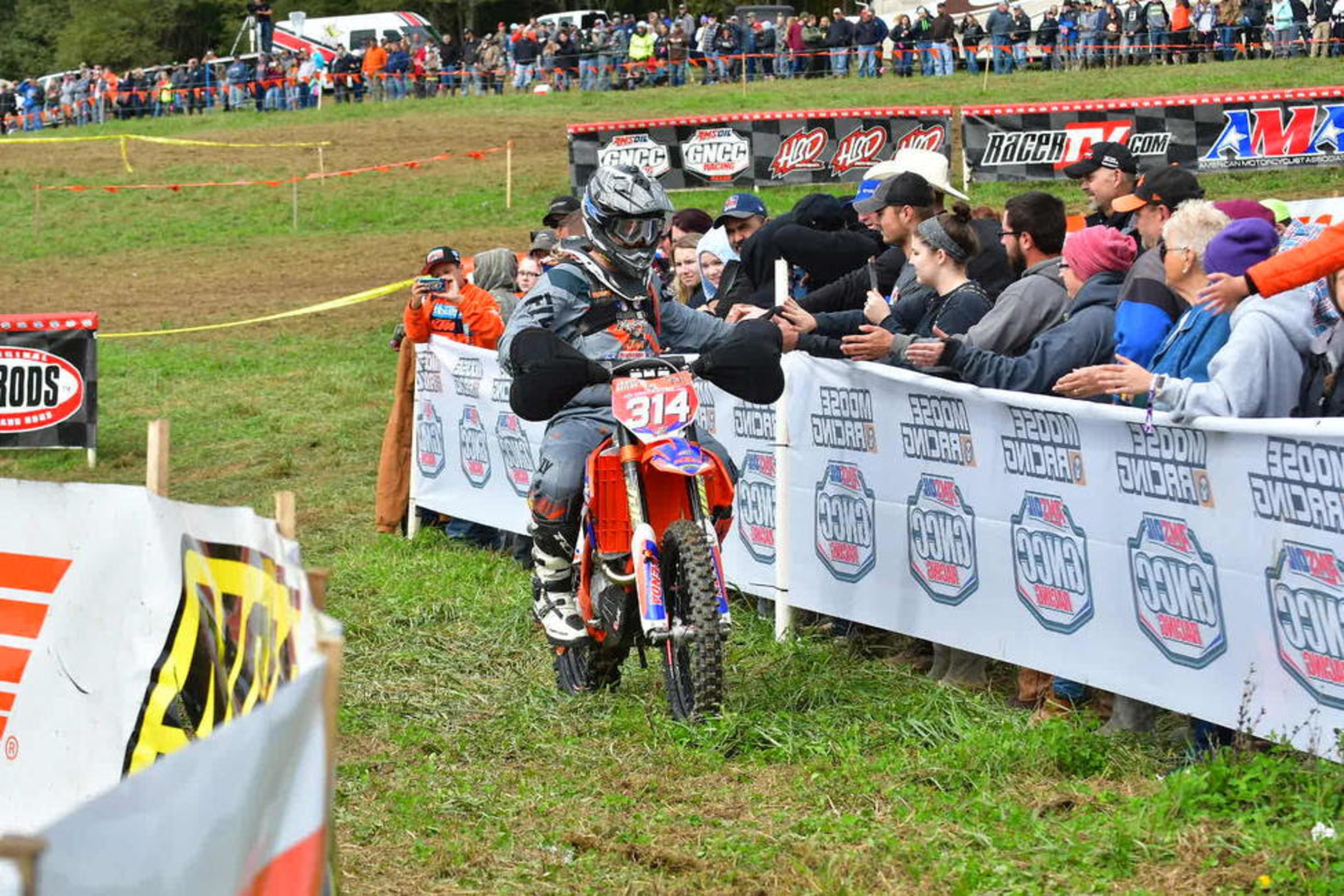 Crawfordsville, IN
Ironman
GNCC Racing
MORGANTOWN, W.Va. - Tune in to RacerTV.com this Saturday, October 27 at 1:00 p.m. ET for pro ATV racing, and then again at 4:00 p.m. ET for pro UTV racing. On Sunday, October 28 at 1:00 p.m. ET tune in for pro bike racing. The 2018 AMSOIL Grand National Cross Country (GNCC) Series, an AMA National Championship, heads into the season finale - the AMSOIL Ironman GNCCfrom Crawfordsville, Indiana.
Walker Fowler secured his fourth ATV XC1 National Championship at the previous round in Ohio, but that is not stopping him from aiming to earn the final win of the season this Saturday. Fowler has not had the smooth year he was hoping for, and with five other XC1 competitors earning overall wins this season he's hoping to earn the last overall win.
After earning his first win at the Mason-Dixon GNCC, and finishing second two weeks ago in Ohio, Cole Richardson is aiming to finish out the season with his second overall win. Richardson has steadily improved all season long after returning from an injury in 2017, and with one more race to go he is hoping to secure his spot in the top five championship standings.
Looking to repeat his success at this weekend's Ironman GNCC from 2015 and 2015 will be Jarrod McClure. He currently sits second in the National Championship standings, but McClure is hoping that he can finish out the season on top once again. McClure has earned one overall win this season at the X-Factor GNCC, which was the first Indiana race of the season back in May, and he is hoping that he can repeat that victory at the second Indiana race.
UTV Racing will take place at the AMSOIL Ironman as Hunter Miller, Jamie McCoy and Kyle Chaney all battle to take home the final UXC1 Pro Turbo National Championship. Collin Truett leads the way in the Single Seat UTV division, as well as the UXC2 Pro class. Kyle Hart and Jason Watt are looking to try and stop Truett as they contest for the UXC2 National Championship this weekend at 4 p.m. EST.
Heading into the season finale, Kailub Russell and Thad Duvall have both announced they will not be racing due to shoulder surgery for Russell and a broken wrist for Duvall. This will be the first race that one of those two have not earned the overall win at.
Ben Kelley finished third overall for the second-straight time. Kelley currently holds the points lead in the XC2 250 Pro class, and sits fifth overall in the National Championship standings. As the series heads into the last race, Kelley is looking to take home his seventh win of the season, possibly his first overall win as well as a National Championship in XC2 250 Pro.
Finishing fourth overall, and third in XC1 Open Pro, at the last round was Grant Baylor. Throughout the year, G. Baylor has had some up-and-down results but he's looking to land on the podium once more before the season is completed. Teammate and brother, Steward Baylor was running in first at Powerline Park before misfortune struck. S. Baylor found himself in sixth overall and fourth in XC1 Open Pro. This weekend the Baylor brothers are aiming for the win.
Sitting sixth in the National Championship standings is Josh Strang. This season Strang has finished inside the top-10 in XC1 at every round, including two podium finishes. Heading into the season finale Strang is hopeful he can pull off another podium finish and contest for the overall win.
XC2 250 Pro and Josh Toth earned fifth overall and second in class. Toth currently sits 23 points behind Kelley, and thus far in the season he as earned five class wins. When the green flag waves this weekend, Toth is aiming for another class win and to defend his XC2 250 Pro class championship.
A highlight show featuring the event will air on NBC Sports Network on November 18, at 1:30 p.m. ET for the Ironman Bike Show and November 25, at 5:30 p.m. ET for the Ironman ATV Show. Click HERE for the full 2018 broadcast schedule.