Pauls Jonass Inks Deal With Rockstar Energy Husqvarna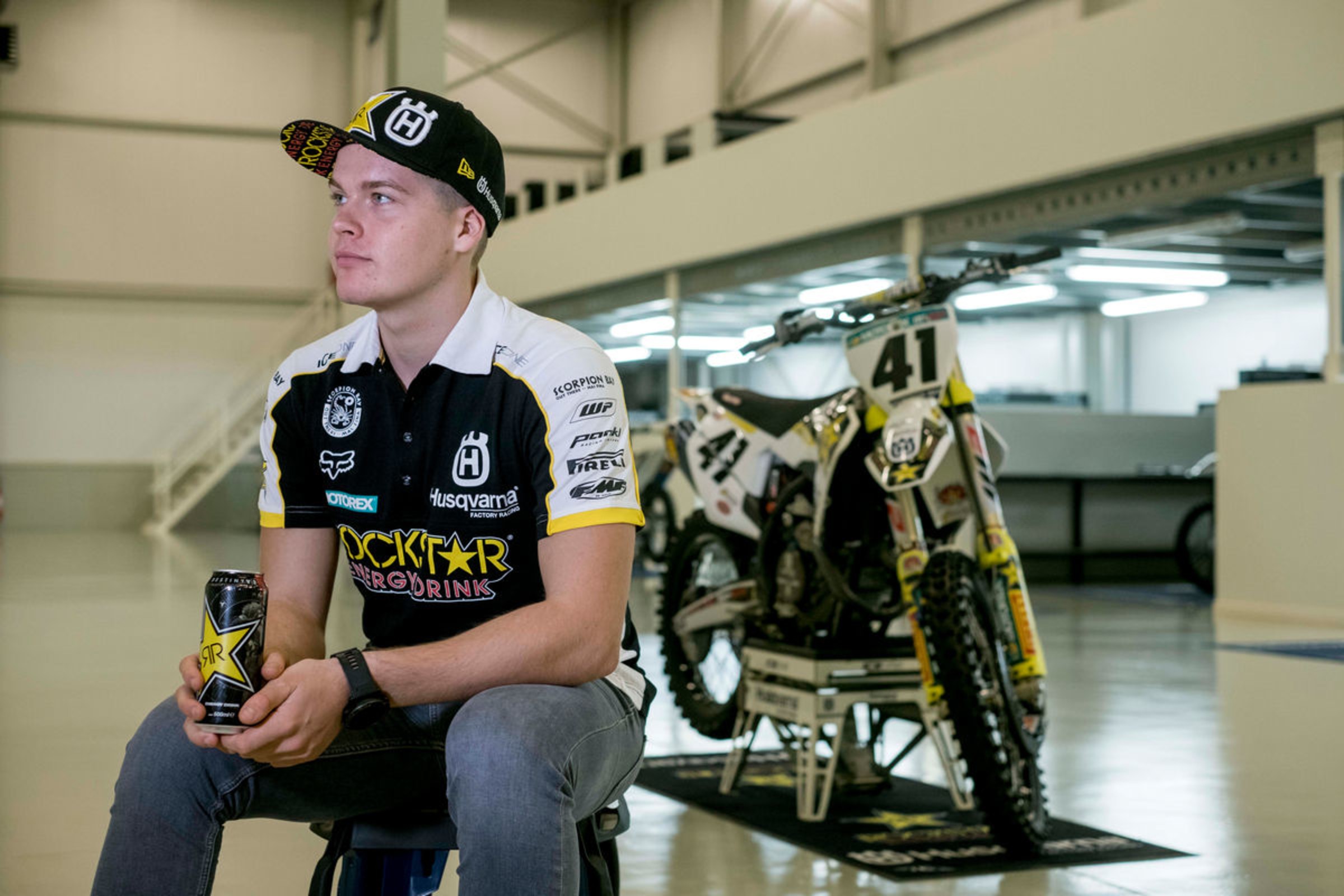 Pauls Jonass is moving from Red Bull KTM to Rockstar Energy Husqvarna in a two-year deal announced by the team today.
The 2017 MX2 World Champion will move to the MXGP Class with the team for 2019. His deal will run through the 2020 season.
The 21-year-old Latvian finished runner-up to teammate Jorge Prado in the 2018 MX2 World Championship.
"I'm really excited to be part of the Rockstar Energy Husqvarna team," he said in a statement. "The switch to the MXGP category is a big move for me but I can't wait to get started. Joining such an acclaimed team gives me a huge amount of motivation to continue working hard in order to achieve my goals. I'm looking ahead to a great future with the team. I've known Antti [Pyrhönen] and the rest of the team members for some years already and it feels good to start working with them. Following my knee surgery last month, my goal right now is to start riding my Husqvarna at the earliest possible time. I want to maximise my time on the bike, so I can be fully-fit and ready to enter this exciting new season in the MXGP category."
Another announcement from the team is expected soon, as both Gautier Paulin and Max Anstie were not re-signed. Rumors have suggested that Arminas Jasikonis will land the second spot on the team.
Kimi Räikkönen, Rockstar Energy Husqvarna Factory Racing IceOne team owner, added: "With Pauls joining our team the goal is to continue our success. The Motocross World Championship is the most competitive global motocross series and we're pleased to be strengthening our team with a former World Champion. I am confident all members of our team will give their best to help Pauls achieve his goals in the MXGP class."