2019 Monster Energy Supercross Triple Crown, East/West Showdown Dates Revealed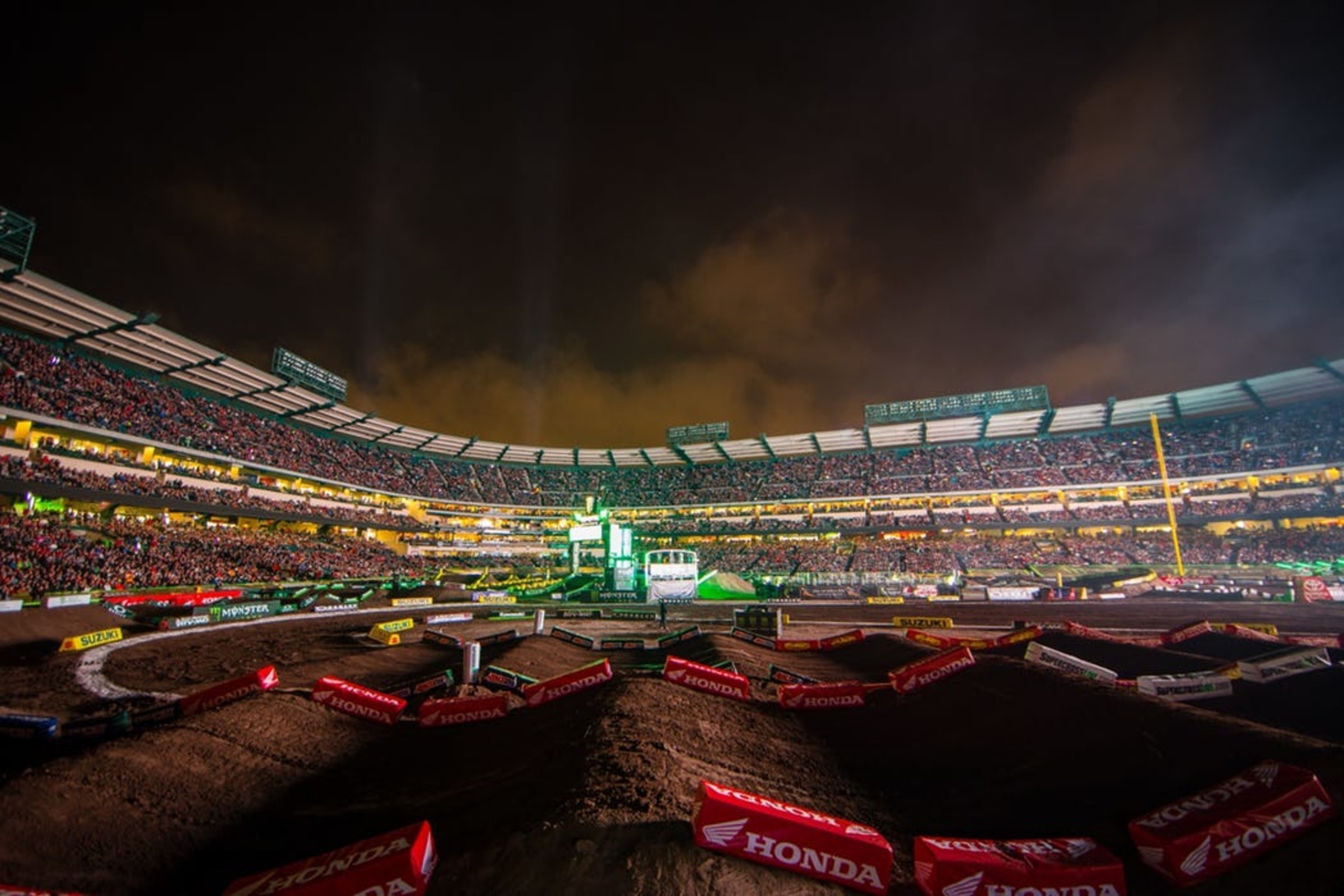 Anaheim, CA
Anaheim 1 (A1)
Monster Energy AMA Supercross Championship
Feld Entertainment today announced the cities and dates for both the Triple Crown and East/West Showdown events for the 2019 Monster Energy Supercross campaign.
Last year, Feld introduced a number of changes to the supercross format, including a new points structure, the introduction of the Triple Crown, amateur racing, and more. The Triple Crown format is the same format used in the Monster Energy Cup, and features three main events per class. The Triple Crown format will once again be featured at three rounds in 2019.
The Triple Crown will debut at Anaheim 2 on January 19, round three of the championship. Detroit will host the second Triple Crown event on February 23, with Houston hosting the final event on March 30.
Along with introducing the Triple Crown events last year, Feld also inaugurated a Triple Crown Champion based on the rider who did best in the three events. Eli Tomac won that trophy in 2018.
"We're really looking forward to defending the Triple Crown Championship in 2019," said Eli Tomac, last year's Triple Crown Champion and recent Monster Energy Cup $1 Million winner. "The team was excited to take home the inaugural championship last year, and the three Main Event format is the same as the Monster Energy Cup, which we just recently won. Of course, the goal is always to win the overall Supercross Championship, but these races should be fun for the fans because they are short, fast and intense."
Two 250SX East/West Showdowns will again be featured in 2019, with Atlanta playing host to the first round, and Vegas (Dave Coombs East/West Showdown) serving as round two. Last year Indianapolis held an East/West event.
"I think the East/West showdowns are really cool and a fun change in the schedule, especially for the fans," said Christian Craig of GEICO Honda. "The best part is probably finding out which coast is more dominant or if they are pretty even."
Tickets for the 2019 season are on sale at SupercrossLIVE.com.