Justin Brayton Wins Third Straight To Open Australian Supercross Championship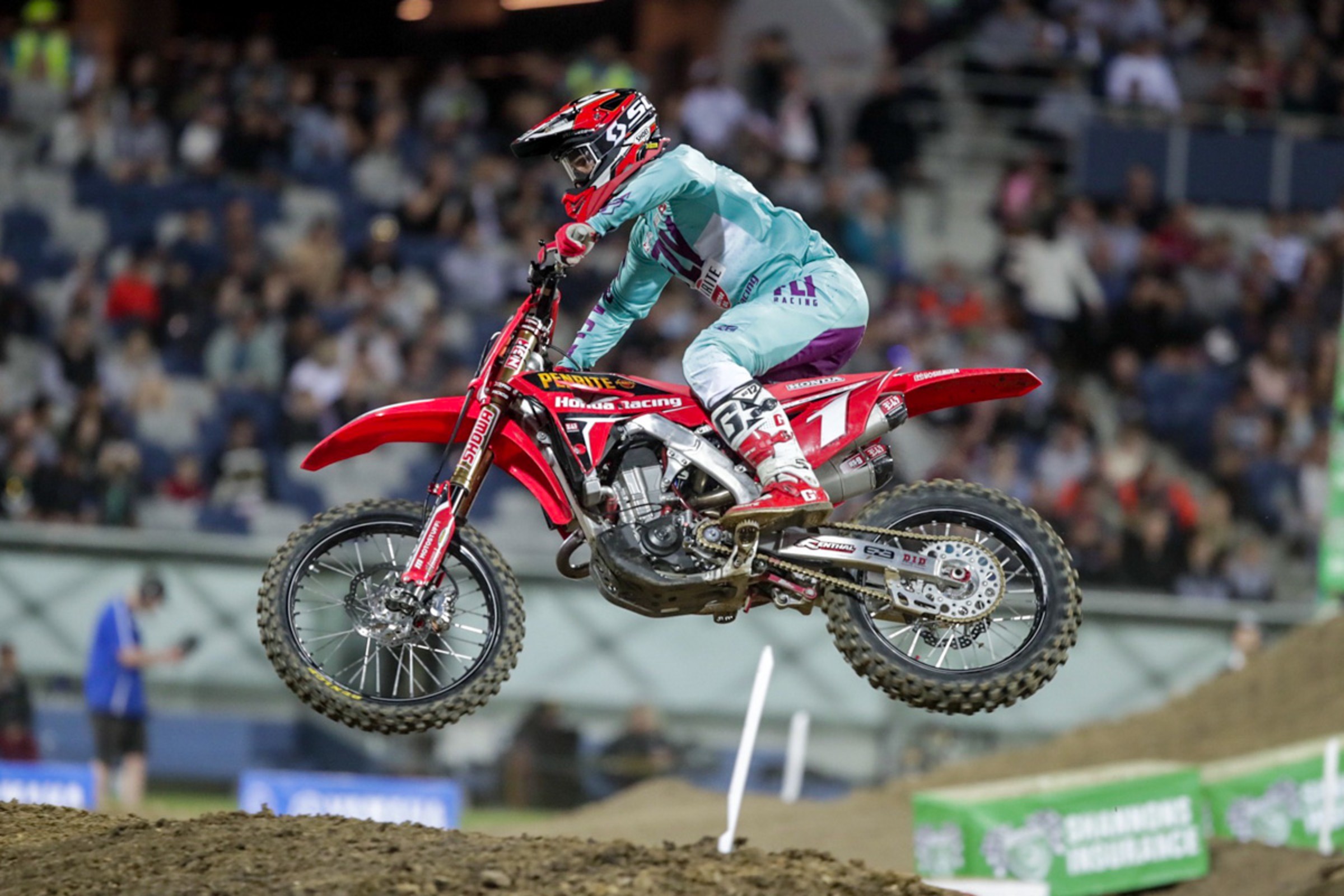 Defending Australian Supercross Champion Justin Brayton won round three of the Australian Supercross Championship at Geelong to capture his third straight win to start the season.
Geelong was host to the debut of the Triple Crown (three main events) format for the championship. Brayton won the first main event and finished second to Brett Metcalfe in main event two. Brayton won the third main event by three seconds over Metcalfe to secure the overall. Metcalfe finished second overall ahead of Dan Reardon.
In SX2, Wilson Todd captured the overall over American Jacob Hayes and fellow Australian Jay Wilson.
Motoonline.com.au has a full recap of the third round.
SX1 Overall (Pts. Per race)
1. Justin Brayton 25-22-25
2. Brett Metcalfe 22-25-22
3. Dan Reardon 20-20-20
4. Jace Owen 15-16-16
5. Dylan Long 13-16-18
SX2 Overall
(Pts. Per race)
1. Wilson Todd 25-15-20

2. Jacob Hayes 22-18-18

3. Jay Wilson 10-25-22

4. Bradley Taft 20-22-13
5. Hayden Mellross 13-16-25
---
Main image: Foremost Media