Kaven Benoit Announces Retirement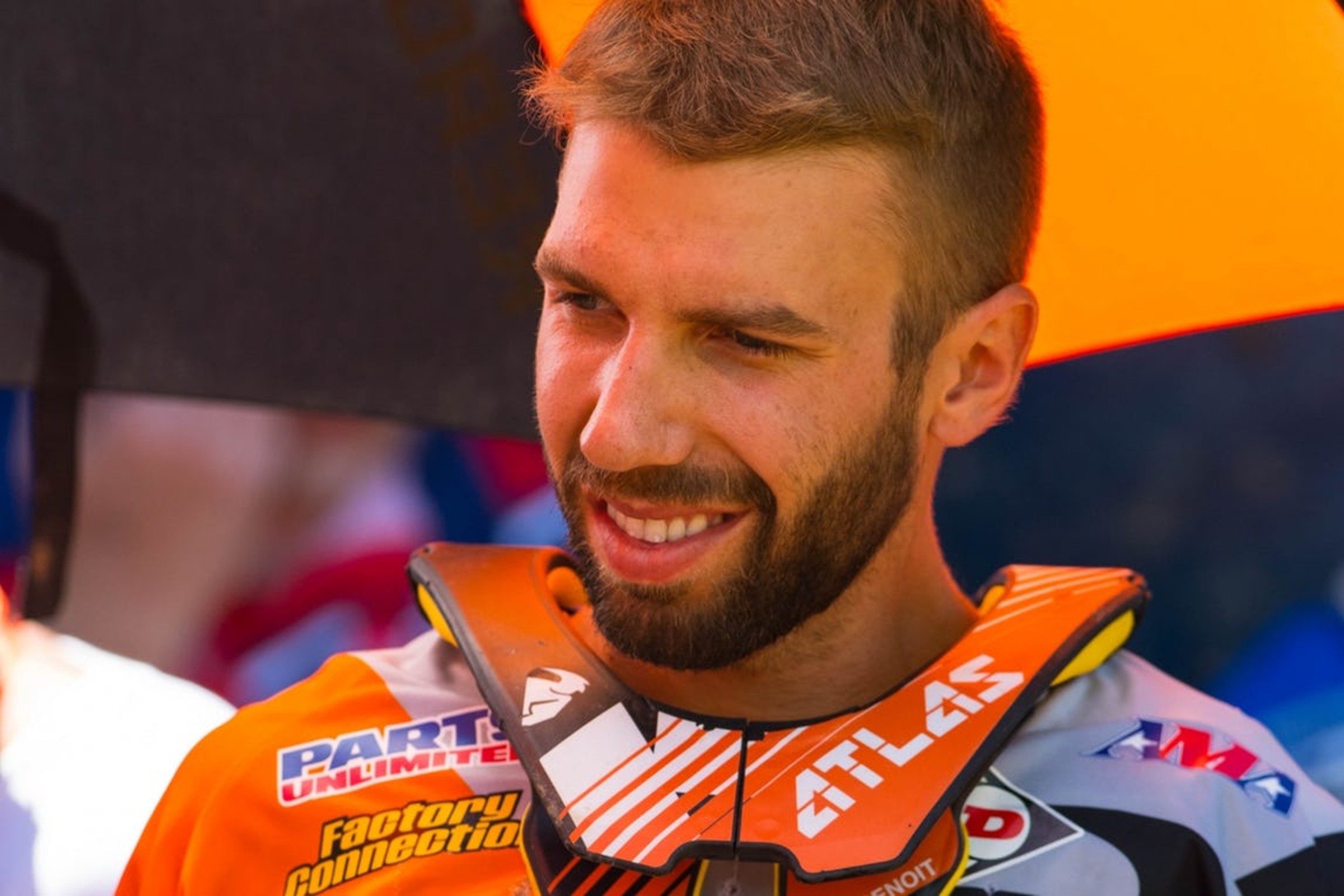 Two-time MX2 Canadian Motocross Champion Kaven Benoit announced his retirement from racing today after 15 professional seasons.
Benoit, 29, won his first championship for KTM in 2014. He won a second MX2 title in 2015 and represented the team at the Motocross of Nations on three occasions (2010, 2014, and 2016). Benoit was named to the 2018 Canadian Motocross of Nations team but was recently injured at Montreal Supercross and was replaced by Tyler Medaglia.
Benoit has four appearances in Lucas Oil Pro Motocross, with his best finish an 11th at the 2016 Ironman National.
"I feel it's time for me to move on to some other challenges in life," he said in a statement. "Racing has brought so many good memories and positive things to my life that I will forever be grateful. I want to give a special thanks to KTM Canada, the many sponsors that supported me through my professional racing career, and to all the competitors that I've raced beside, Thank you!"
KTM Red Bull Thor team manager Jean-Sebastien Roy added: "Since I first saw the Benoit brothers in action at the Provincials, I knew they had the talent to become champions. Kaven adopted a training program, learning how to race harder at a young age. The end result was faster speeds and better starts. His partnership with KTM in 2010 was a great fit for both the Company and him. With the right support from KTM, Kaven has been able to perform at the highest level on the best equipment. His hard work and grateful attitude towards KTM staff, sponsors, fans, teammates and competitors made him a highly respected athlete. KTM Canada has always been proud to be associated with Kaven. He's been an amazing role model for the young, up and coming racers."