September 26
2010
The Motocross of Nations was held in Lakewood, Colorado, and David Clabaugh's Thunder Valley was chosen as the site of the 2010 race. With Ryan Villopoto out with a knee injury, Suzuki's Ryan Dungey was tapped as team captain in the hopes of keeping Team USA's winning streak for a sixth year. He would be joined by Honda riders Trey Canard (MX2) and Colorado's own Andrew Short (MX3). Once again, good weather greeted the biggest race in all of motocross.
Dungey got off to a great start by winning the first MX1/MX2 moto, but Canard's CR250F struggled in the high altitude on the steep hills, just like every other 250 in the race. His 12th-place finish kept Team USA in the running, but German teenager Ken Roczen's sixth-place finish was alarming.
Things went better in the second moto for Canard (seventh), but Short had a tough moto and could only muster 13th. That put the pressure squarely on the Americans for the last moto, as both Germany and Belgium had better motos. Fortunately for Team USA, both Dungey and Short were up for the challenge. With some 20,000 fellow Americans cheering them on, they took off in the last moto just like Ricky Carmichael and Tim Ferry had in '07, and just like Rick Johnson and Jeff Ward had in '87. Dungey won the race and the individual overall, and Short's runner-up ride on the factory Honda was enough for Team USA to win on home soil once again.
1982
The beginning of the end of the once-grand Trans-AMA Series began, then dubbed the Trans-USA Series. The series, which began in 1970, once featured all of the top Americans competing against visiting European stars like Roger DeCoster, Adolf Weil, Heikki Mikkola, Gerrit Wolsink, Harry Everts, Sylvain Geboers, and more. Now the Europeans were all gone, and the U.S. distributors from the Japanese factories were focused more and more on a growing AMA Supercross Championship. The '82 Trans-USA would dwindle down to just three races and very little factory involvement, which in turn led to a anti-trust lawsuit by the AMA against the factories. But that's another story...
Oxford, Michigan's Dave Hollis, a Suzuki Support rider, won the opener at Spring Creek in Millville, Minnesota. Hollis turned in 1-2-1 scores in the three-moto format to top Husqvarna rider Billy Grossi's 4-1-3 and Kawasaki Team Green rider Billy Liles' 2-5-2 finishes.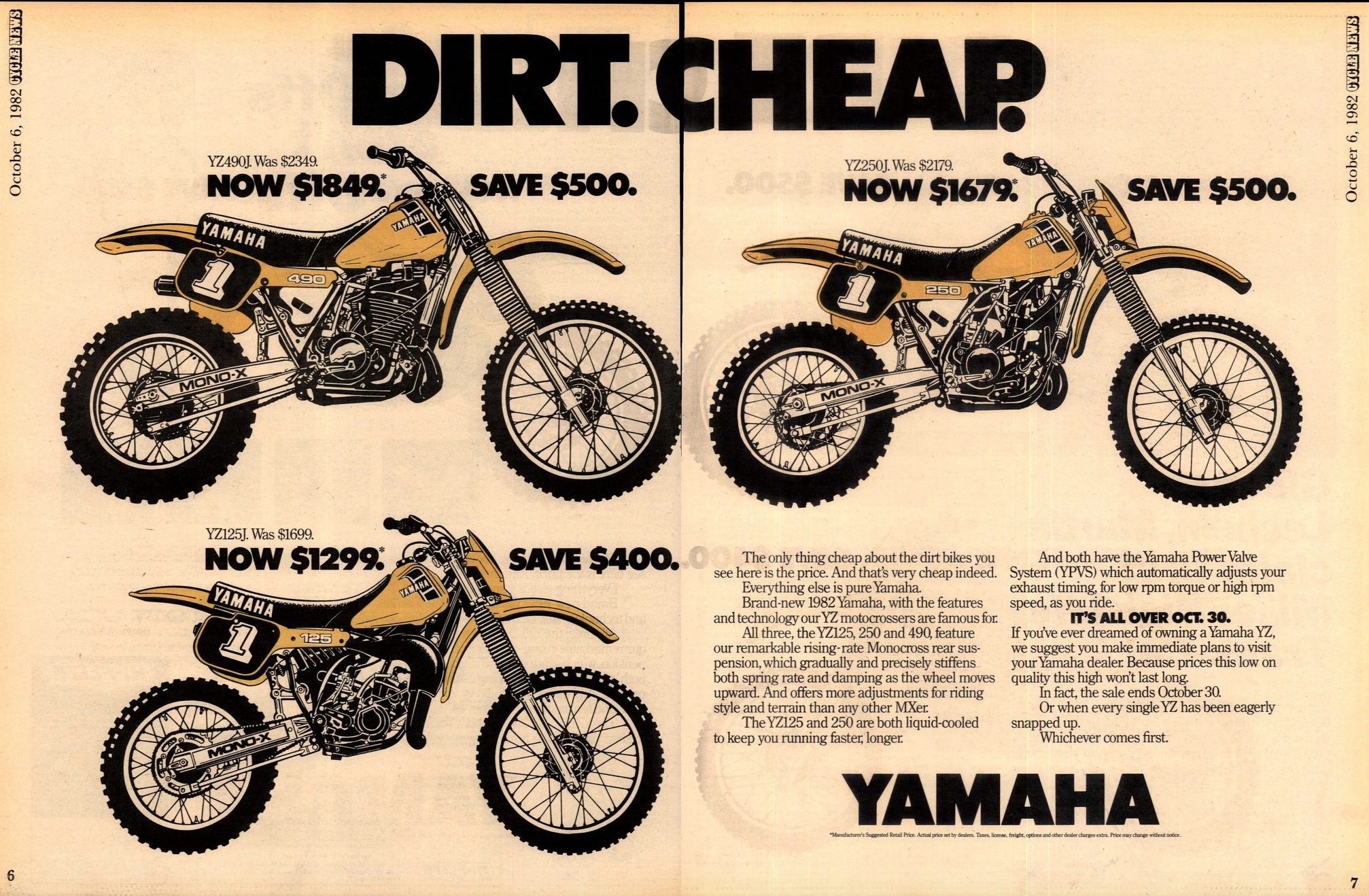 But the factories didn't quit racing in the fall completely. Instead, they went into the new Trans-Cal Series, which would be made up of five races out West. The first round was on this same day at a rainy Saddleback Park, and Yamaha factory rider Broc Glover, the reigning Trans-USA Series Champion, was the 250 Pro winner. His future teammate Ron Lechien won the 125 class, and Honda Support rider Steve Martin topped the Open class. Among the riders participating were Team Honda's Danny "Magoo" Chandler, Johnny O'Mara, David Bailey, and Jim Gibson—who had all just returned from their star turn as Team USA at the Motocross and Trophee des Nations in Europe—as well as Yamaha's Rick Johnson, Mike Bell, and Troy Blake, Suzuki's Mark Barnett, and even veteran stars like Jimmy Weinert and Jimmy Ellis.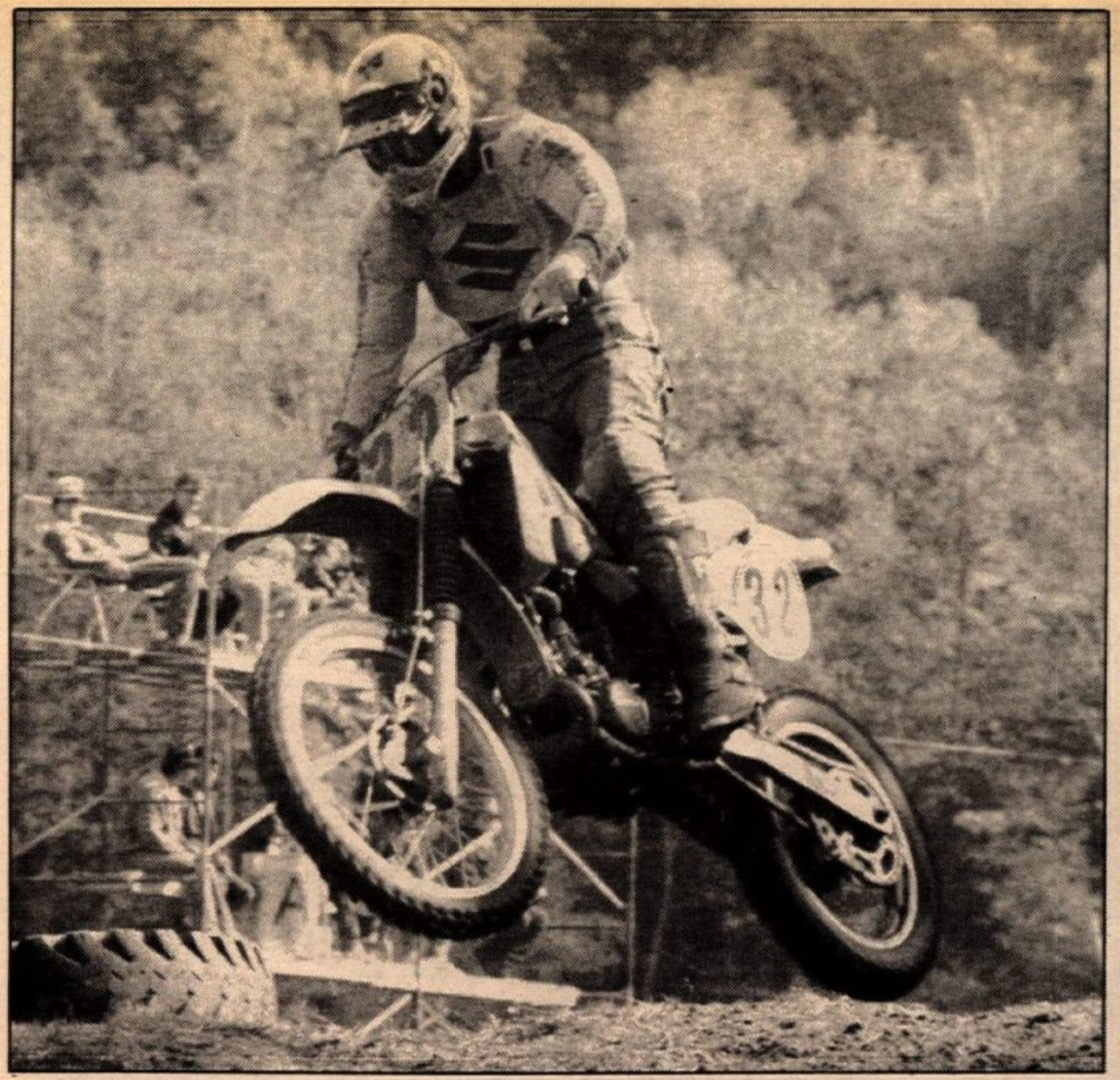 And over in Czechoslovakia at what was then called the FIM International Six Days Trials, Team USA finished second in the World Trophy team competition, even though only one rider—Husqvarna's Ed Lojak—finished with a gold medal. Lojak was also seventh overall.
1971
Sylvain Geboers led the European domination of the Trans-AMA race at Boise, Idaho. The Suzuki rider led Husqvarna's Thorlief Hansen (Sweden) and CZ riders John Banks and Dave Bickers (England) and Vlastimil Valek (Czechoslovakia). The top American was sixth-place Billy Clements.
Our longtime reader Reese Dengler posted this rare video of the event:
1976
Husqvarna's Kent Howerton took the overall win at a muddy Trans-AMA opener at Mid-Ohio, posting 2-3 scores on a brutal track. Suzuki's future FIM 125cc Motocross World Champion Akira Watanabe went 1-4, which would have given him the overall nowadays, but back then they used Olympic scoring like we do at local races. This meant Howerton's total of 5 topped Watanabe's 5 because Kent had the better score in the second moto. Brad Lackey, another future world champ, went 7-2 for third overall.
And here's a cool footnote: Roger DeCoster ran 40-1 for 19th overall, one spot better than privateer Maico rider John Ayers. DeCoster was running second in the first moto when he got so much mud clogging his back fender than it broke off under the weight, exposing his air box. The mud immediately clogged and smothered his air filter, ending his race on the spot.
Last but not least, Bob Hannah celebrates his birthday today.